There's plenty to praise the Kia Sportage for but that doesn't mean it's guaranteed to float your boat. Thankfully, there are loads of brilliant rivals to the Sportage that are worth considering instead.
Here are 10 of our favourite family SUVs that you should consider instead of the Kia. We'll take a look at what helps them stand out against the Sportage so you can choose the best model for you.
Hyundai Tucson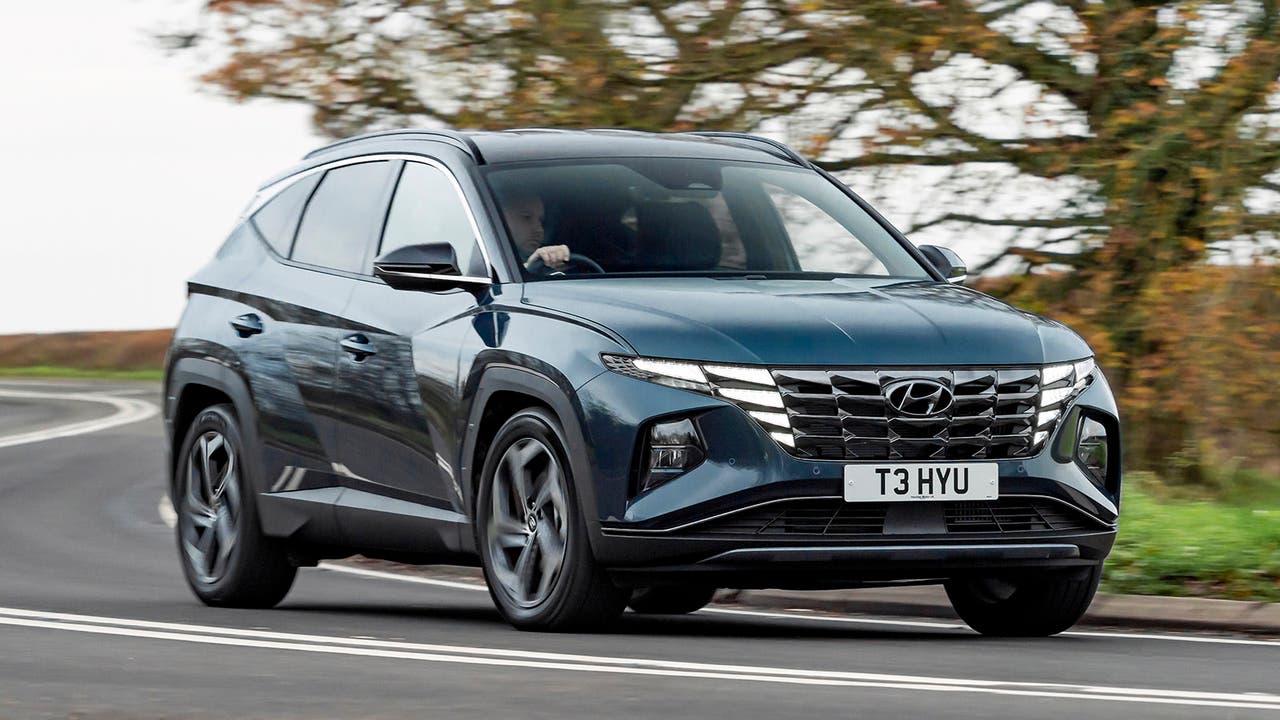 Better than a Sportage for: concept-car looks
Read our Hyundai Tucson review
Our first choice doesn't push the boat out too far – the Hyundai Tucson might have very different styling to the Sportage but, underneath, it uses mostly the same parts and engines. Its looks really do stand out – the latest Tucson models have eye-catching segmented headlights that blend into the front grille unlike any other SUV on sale. Practicality and performance are more or less the same as the Sportage, with the Tucson excelling at both. Driven back-to-back, the Tucson feels ever so slightly softer of the two but still handles with plenty of poise.
Nissan Qashqai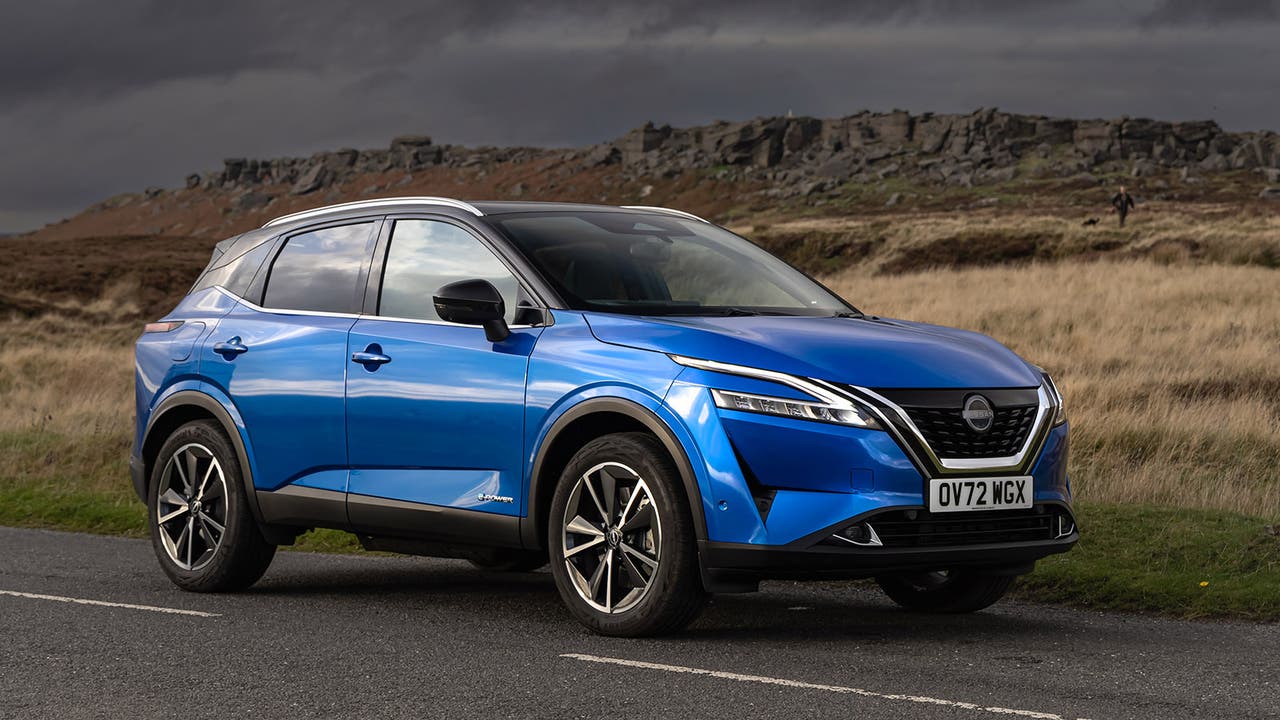 Better than a Sportage for: comfort
Read our Nissan Qashqai review
You'll probably see a Nissan Qashqai on almost every street in the UK, and for good reason. This family SUV is comfortable, well made and easy to drive, along with being impressively affordable on the used market. It's a touch smaller than the Sportage, so might not be the best choice if you have lots of six-footers in your family, but used examples often undercut like-for-like Sportage models. That means you can usually get a newer or higher-spec Qashqai for the same budget.
Browse used Nissan Qashqai cars
Ford Kuga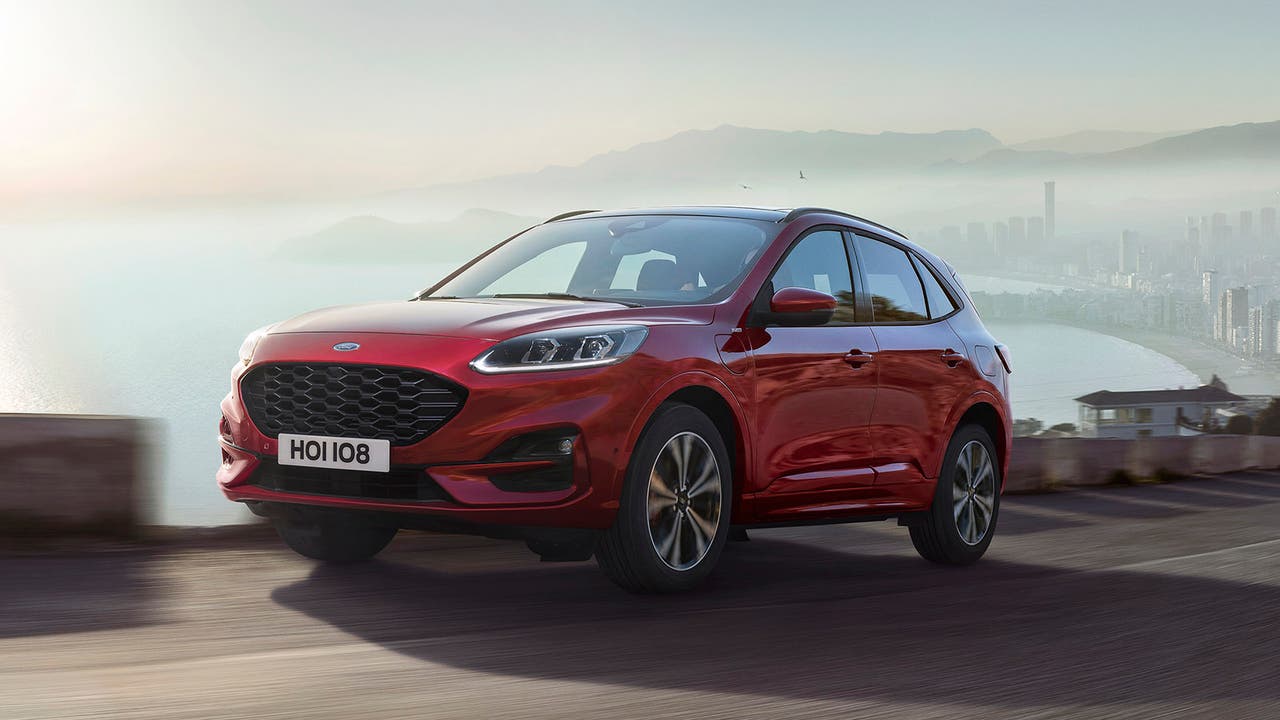 Better than a Sportage for: handling
Read our Ford Kuga review
The Ford Kuga is the Blue Oval's answer to the Sportage and has many of the same qualities – it's practical and spacious, along with being nicely trimmed and easy to use. Where the Ford stands out is behind the wheel, where the Kuga's accurate steering and superb body control make it fun and rewarding to drive on a twisty road. Its party trick, however, is that for all the Kuga's agility and athleticism, it's still impressively comfortable, soaking up big bumps and tuning out rough surfaces without complaint.
Search used Ford Kuga cars
Renault Kadjar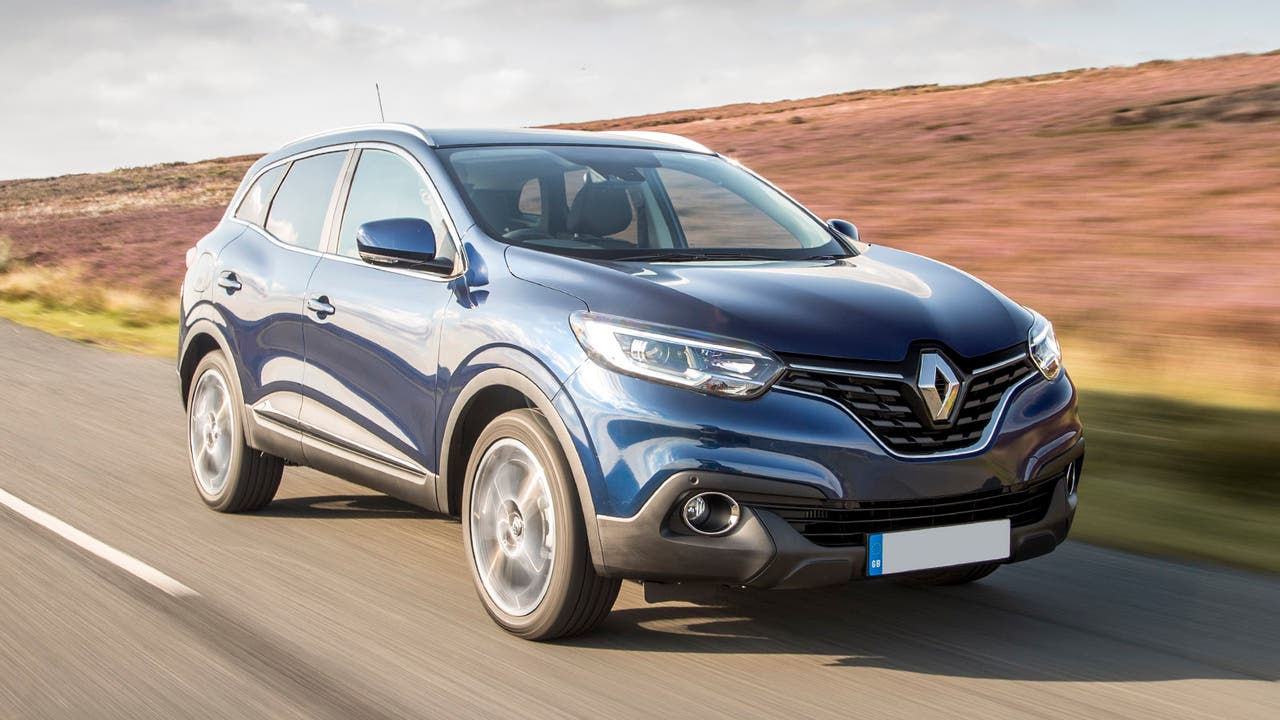 Better than a Sportage for: value
Under the metalwork, the Renault Kadjar is mostly the same as a Nissan Qashqai, with a similarly composed and fuss-free ownership experience. And, like the Qashqai, the Kadjar represents excellent value on the used market, undercutting like-for-like Sportage models by thousands of pounds. Plus, the Kadjar doesn't feel like a cut-price experience with well-priced Iconic models including climate control, cruise control, part-faux-leather upholstery, all-round parking sensors and a reversing camera.
Check out used Renault Kadjar cars for sale
Toyota RAV4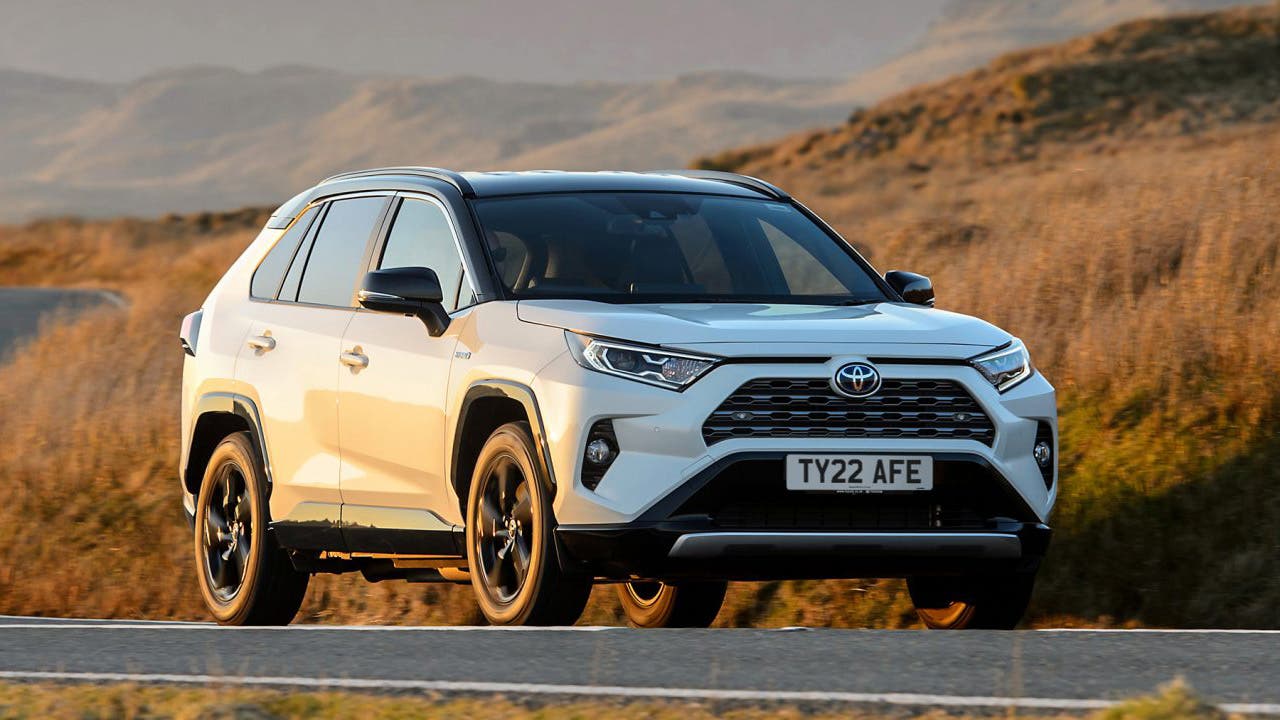 Better than a Sportage for: practicality
The Toyota RAV4 is a little larger than the Sportage in every dimension and it feels it inside. You'll find even more passenger space but most of the gains will be felt in the boot, with the RAV4 swallowing dogs or bikes with ease. And, thanks to Toyota's high-tech hybrid engines, the RAV4 won't sting you with big fuel bills despite its size and space. Nor will it bore you with a dull driving experience because, like all recent Toyota hybrids, there's now noticeably more assistance from the electric motor giving the RAV4 surprisingly sprightly acceleration.
MG HS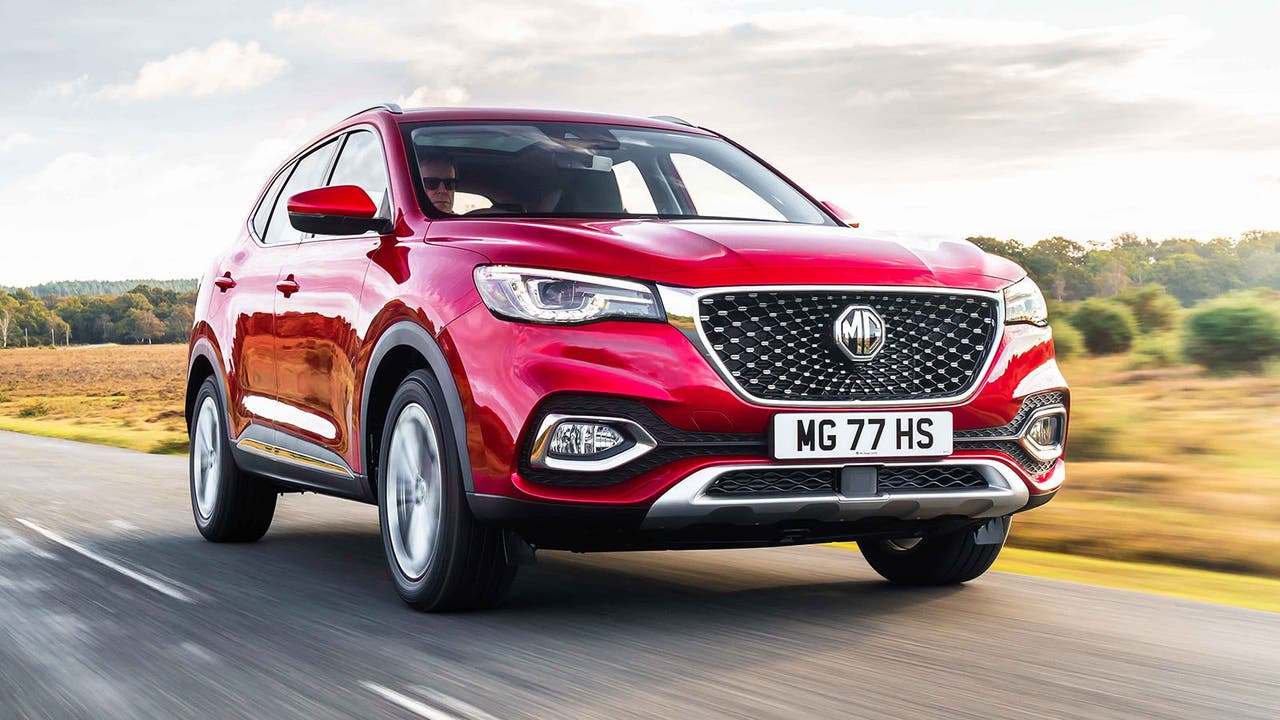 Better than a Sportage for: electric driving
Another great-value alternative to the Sportage is the MG HS. What this family SUV lacks in stand-out looks, it makes up for with sheer value for money, undercutting most rivals by thousands of pounds. Plus, you'll find luxuries like parking sensors, cruise control, climate control and leather upholstery, which easily make you forget how affordable the big MG is. The ace up the HS's sleeve, however, is its plug-in-hybrid engine option, which is far more affordable than the cheapest plug-in Sportage and can cover more than 30 miles on a full charge.
Take a look at used MG HS cars
Volkswagen Tiguan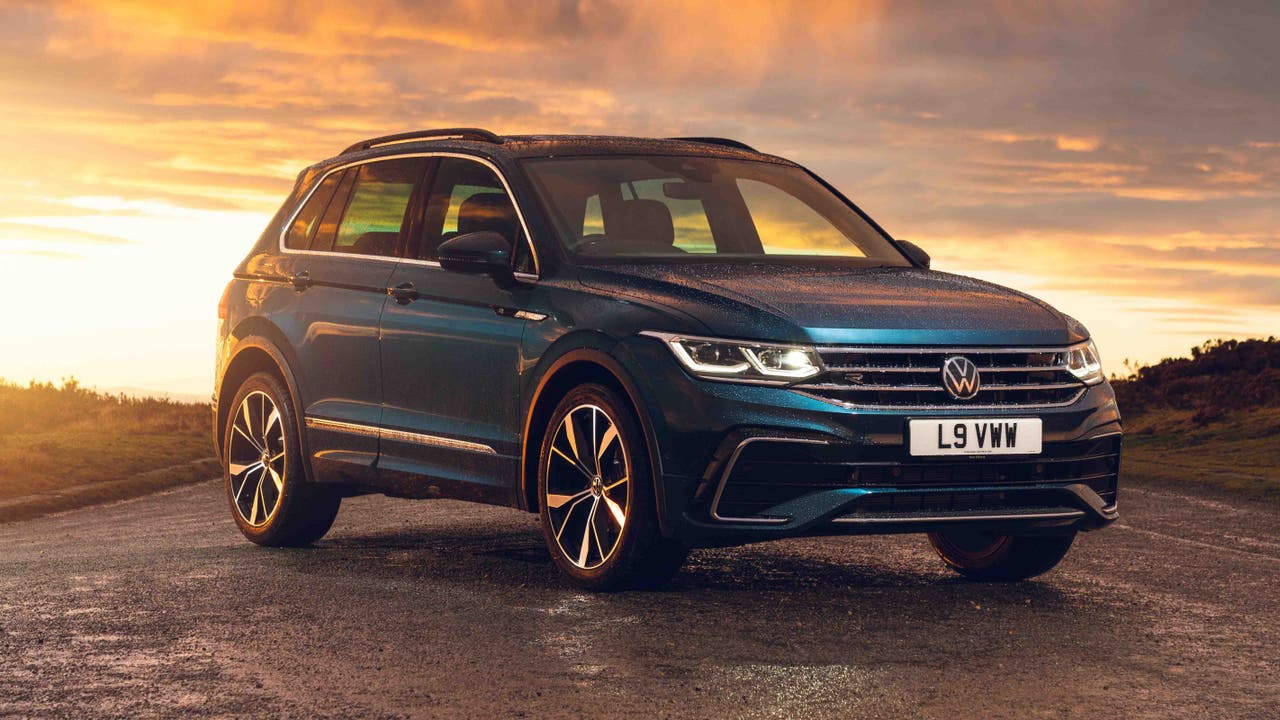 Better than a Sportage for: refinement
Read our Volkswagen Tiguan review
The Sportage could easily be crowned the perfect all-rounder, unless the Volkswagen Tiguan has something to say about it. This family SUV has all the hallmarks of Volkswagen ownership – a fuss-free driving experience, solid performance, and a plush, intuitive cabin. Like the Kia, there's lots of space inside the Tiguan, with ample room to secure kids in their child seats, and a big boot into which you can chuck their clobber. The Tiguan shines most at a cruise, where the composed ride and hushed engines make it easy to rack up the miles.
Find used Volkswagen Tiguan cars for sale
Vauxhall Grandland X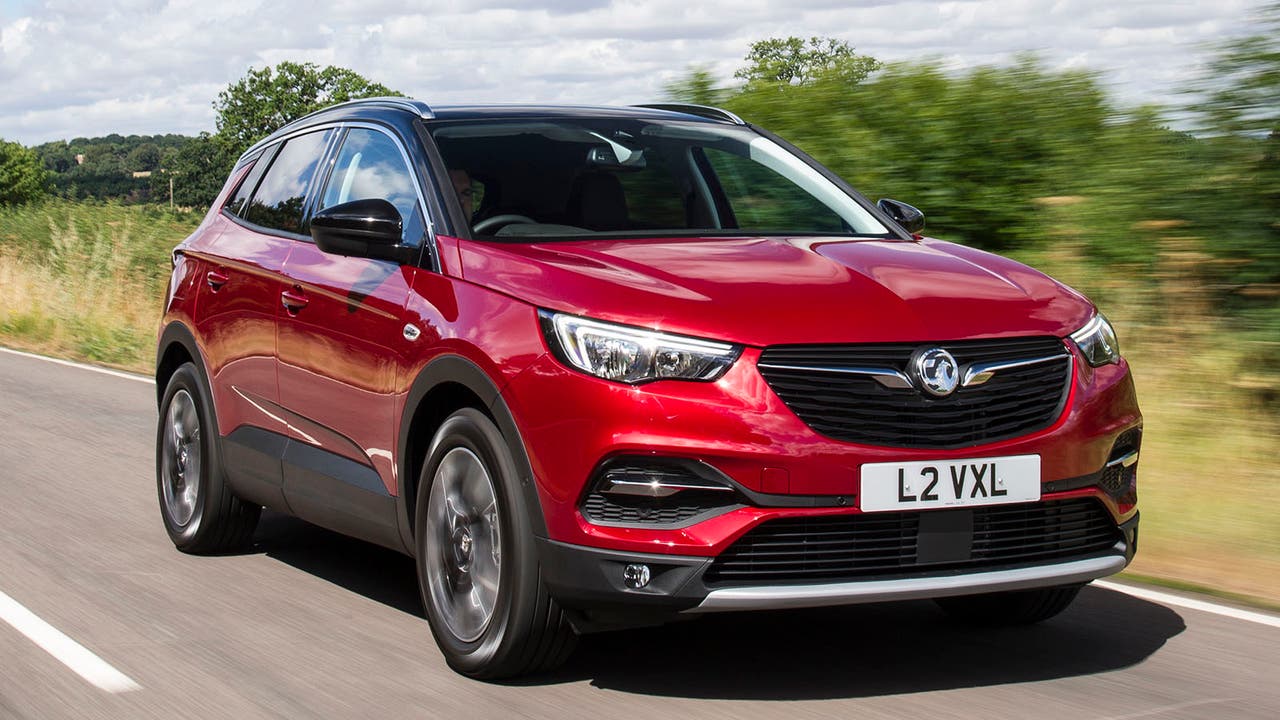 Better than a Sportage for: acceleration
Okay, if you're after a thrilling driving experience, we can see why a Vauxhall Grandland X might not be top of your list, but stick with us. For one, the Grandland X is astonishingly affordable on the used market, with top-spec models often costing far less than most main rivals. Plus, the Grandland X is also available with the same 300hp plug-in-hybrid engine as the Peugeot 3008 – again, costing much less than a similarly equipped 3008. Floor it and the Vauxhall will blast from 0-62mph in just 5.9 seconds – faster than many hot hatches.
Search used Vauxhall Grandland X cars for sale
Peugeot 3008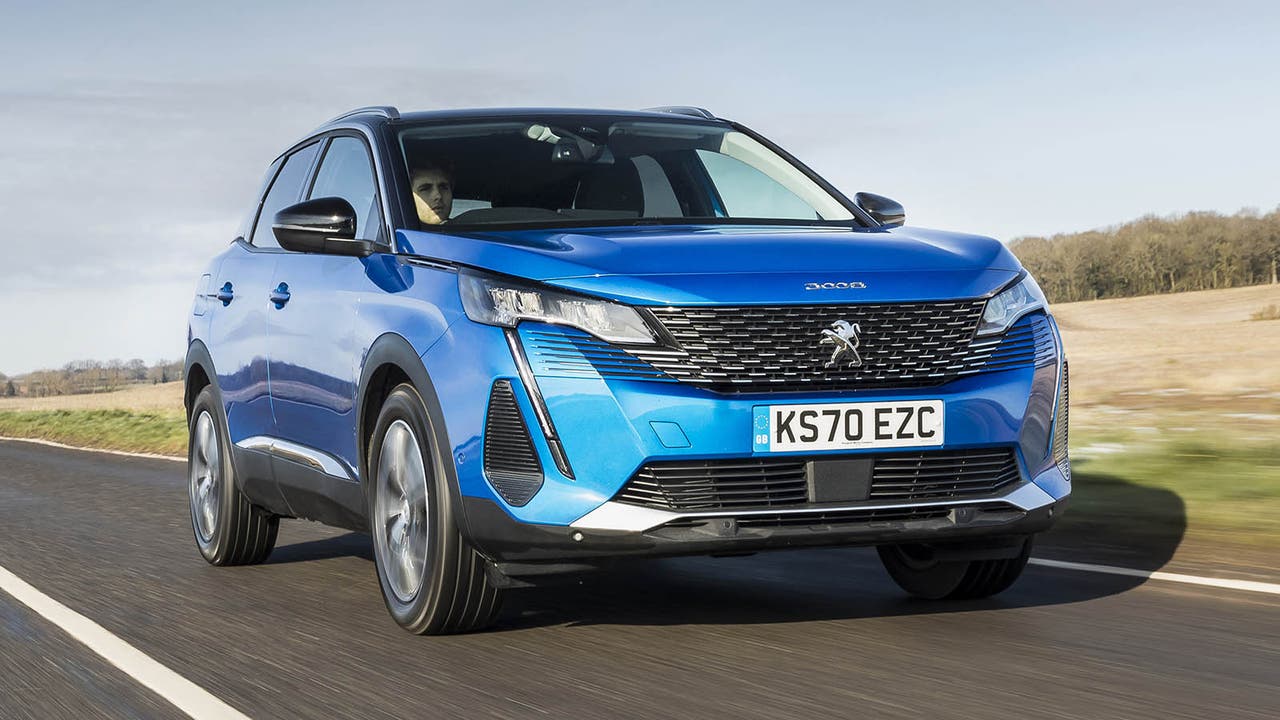 Better than a Sportage for: style
Read our Peugeot 3008 review
Under the skin, the Peugeot 3008 is mostly the same as the Grandland X above, but comes decked out with the French brand's finest styling. That means modern-looking cloth, metal and soft-touch trim adorning most interior surfaces, along with Peugeot's ultra-contemporary small steering wheel and funky infotainment screens. There's no sacrifice to the substance in the name of style, however, with plenty of interior space for rear-seat passengers to get comfy and a big boot that'll swallow suitcases or pushchairs without a fuss.
Browse used Peugeot 3008 cars
Mazda CX-5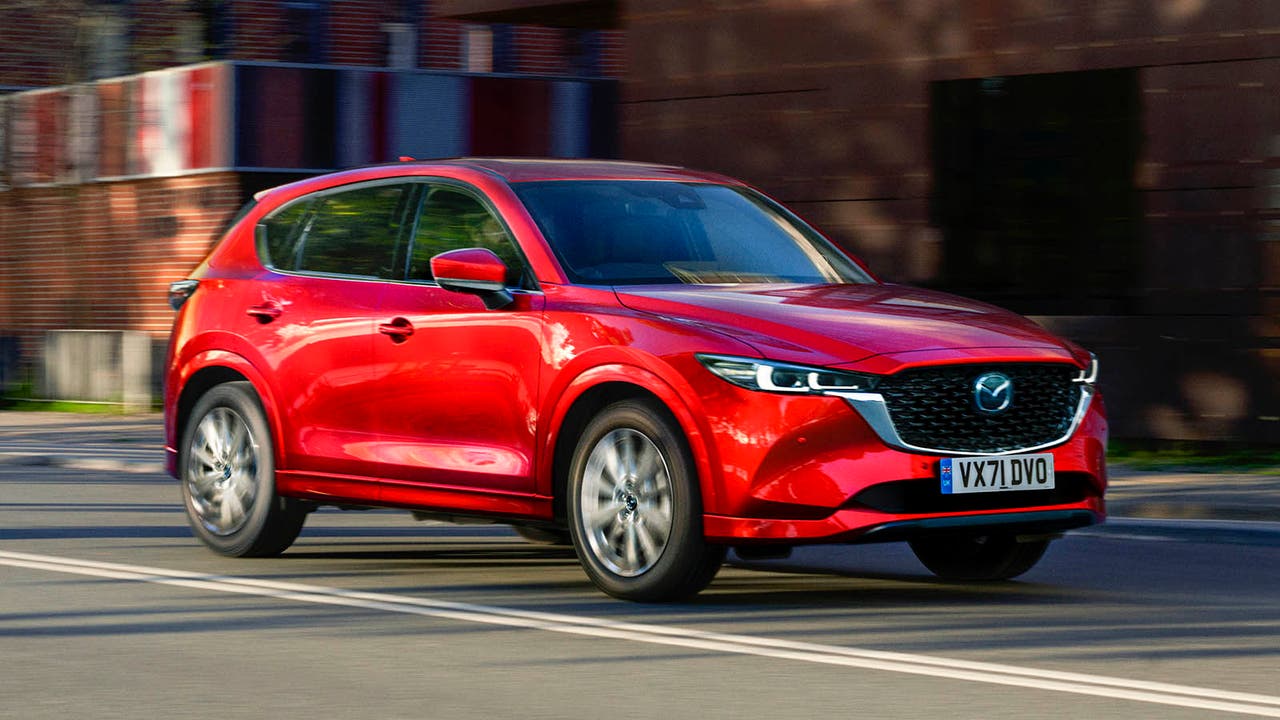 Better than a Sportage for: luxury
If the Sportage isn't quite luxurious enough for you, your options aren't limited to the obvious expensive German alternatives. Instead, check out the Mazda CX-5, which comes trimmed with acres of soft-touch and metal-effect styling details to lift it above more humdrum rivals. Plus, the CX-5 isn't a one-trick pony because it also offers a superbly composed driving experience with a great balance between handling prowess and ride comfort. This is backed up by Mazda's clever engine technology which delivers smooth and frugal performance.
Shop used Mazda CX-5 cars
Get a great-value family SUV
Motorpoint has thousands of used cars for sale – all with the protection of our Price Promise. Search an enormous range of great-value used SUVs to find the right one for you.
Kia Sportage alternatives FAQs