How to prepare your car for its first MOT
15 April 2020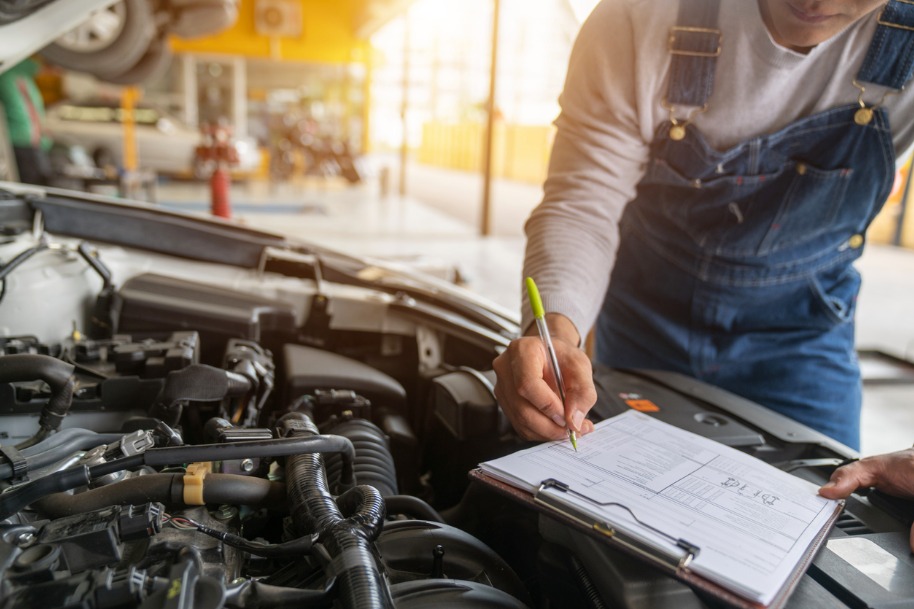 Photos © 2022 Motorpoint
If your car is approaching its first MOT, you might have some questions about the process, or indeed be concerned about the outcome. Around 40% of vehicles fail their MOT, for over 600 different reasons, but that doesn't mean that your car has to be one of them.
With a little preparation and insider knowledge, you can go into the test with confidence.
To help you prepare your car for its first MOT, we've put together this in-depth guide with everything you need to know about the test – from how much it costs to the checks you should do before heading to the garage. Use the links below to navigate or read on for the complete guide.
Quick links
Your MOT questions answered
Looking for the what and why of the MOT test? We've answered common questions below.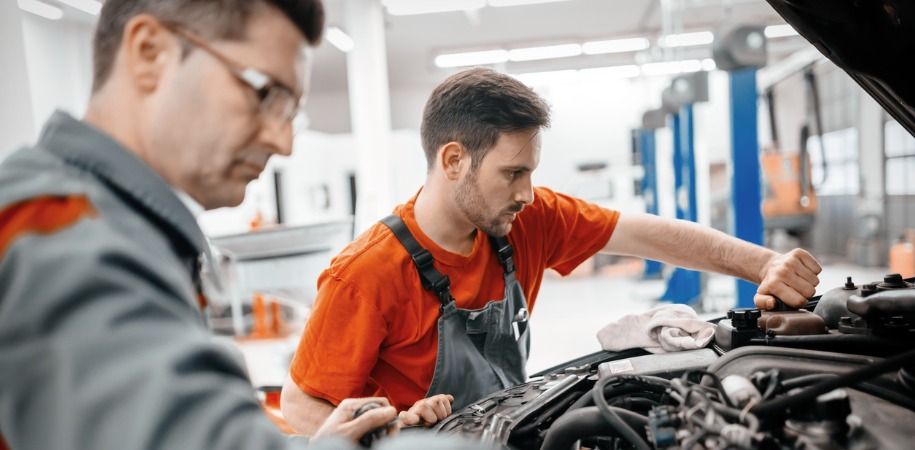 What is an MOT test?
The MOT (Ministry of Transport) test is a yearly test to assess the safety and roadworthiness of your car. It's a legal requirement for cars over three years old.
The purpose of an MOT test is to make sure your car is safe to drive on public roads. The test examiner will carry out lots of checks on the inside and outside of your car, testing everything from the brakes to the exhaust emissions.
An MOT takes around 40 minutes to an hour to complete. If the examiner finds a fault or defect, they'll mark it down as Dangerous, Major or Minor. There are over 600 ways to fail an MOT, so it's best to be prepared.
What is covered on an MOT test?
The MOT test covers lots of areas on the interior and exterior of your car, including:
Brakes
Lights
Mirrors
Safety equipment
Electricals
Fuel system
Suspension
It doesn't cover the engine, gearbox or clutch, because they don't directly affect the safety of your car. However, if your car's dash is showing an engine warning light, you could fail the test.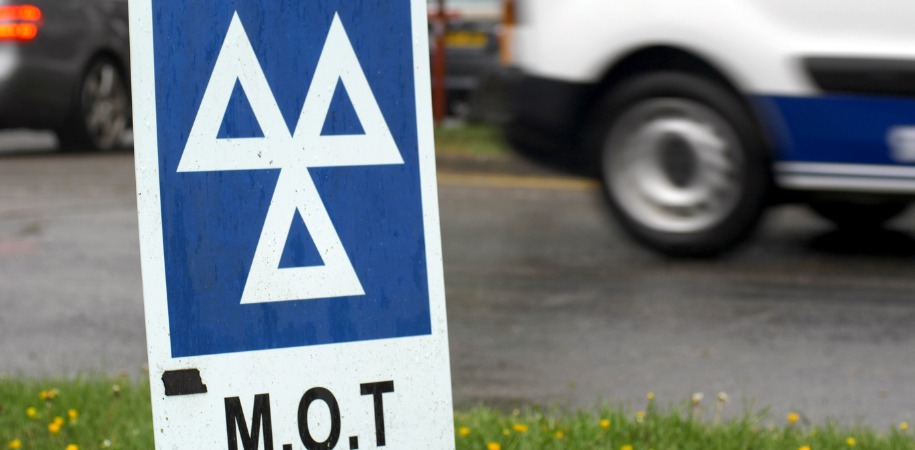 What are the MOT test categories?
If the MOT test examiner finds a defect on your car, they'll mark it down as Dangerous, Major or Minor. We go into detail about what these categories mean for the overall test result below.
Dangerous - Faults marked as 'Dangerous' present an immediate risk to road safety or are likely to have a serious impact on the environment. Your car will receive an automatic fail and the garage will advise you not to drive it away until it's fixed.
Major - Major faults result in an automatic MOT test fail, but you will be allowed to drive home. Don't use your car again unless you're taking it to a garage for repairs or a rescheduled MOT test.
Minor - Minor faults don't result in an MOT failure, but they are marked down on the pass certificate, so you can get them repaired before your next test.
As well as these three official categories, MOT testers often provide advice on other points, known as advisories. It's worth looking into these as it could help you avoid an MOT test fail in the future.
Where should I take my car for its MOT?
You have a few different options when deciding where to take your car for its MOT, including:
Manufacturer franchise/dealer – Depending on your car, it might be best to take it to a manufacturer outlet. They're best placed to carry out specialist repair work, but are generally the most expensive.
Independent garage – Lots of local garages have an in-house technician who's qualified to carry out the MOT test. This is one of the cheapest options, but prices can vary. We'd recommend the Good Garage Scheme for finding a local garage you can trust.
Fast fit – Fast fit outlets are places such as Halfords and Kwik Fit. They're convenient and competitively priced, with online booking available for MOT and servicing, but they're not the cheapest and may not be able to carry out some specialist repairs.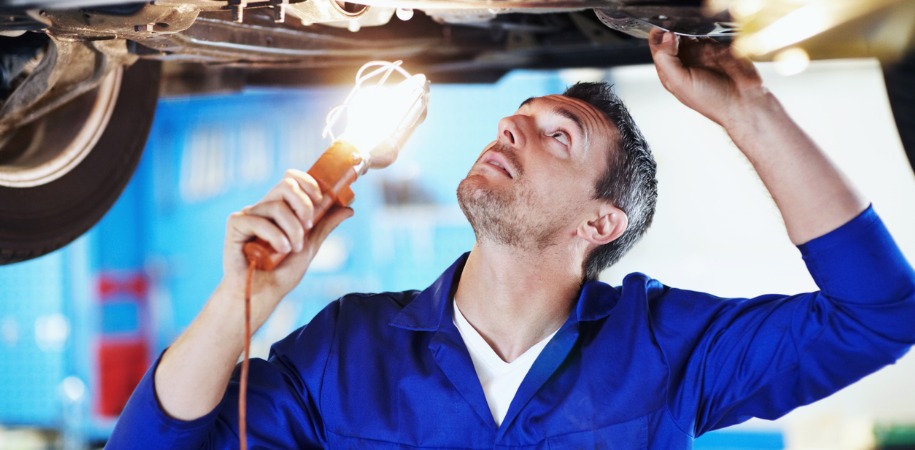 When do you need an MOT?
Your car will need an MOT once a year after its third year. The date of its first MOT will normally be 36 months after the date it was first registered on the road (information listed in the V5C document).
How do you know when your car's MOT is due? That's easy. Just head to the DVLA's MOT checker and input your reg number. From here, you can see the date your next MOT is due, access its most recent test certificates (if applicable) and signup to receive an MOT reminder by email or text.
Note – a new MOT test can be carried out one month before the current certificate expires, so you have more flexibility over when your car can go in for its test.
How much does an MOT cost?
MOTs vary in price but are capped at £54.85 excluding VAT. Realistically, you should never have to pay the full amount if you book in advance with a reputable garage.
In our experience, most garages and MOT test centres charge between £30-£50. The price you pay will vary depending on how you book and when. We'd always recommend doing some research online to find the best MOT prices in your area.
Note – Don't be tempted by an MOT test centre that seems too cheap to be true, because chances are it will be. For example, if you spot a deal for a £20 MOT, the garage will most likely inflate the repair costs to recoup expenses. They might also exaggerate problems and pressure you to agree to repair work or replacement parts your car doesn't need. Always use the Good Garage Scheme to find reputable dealers and stay away from prices that are way below the local average.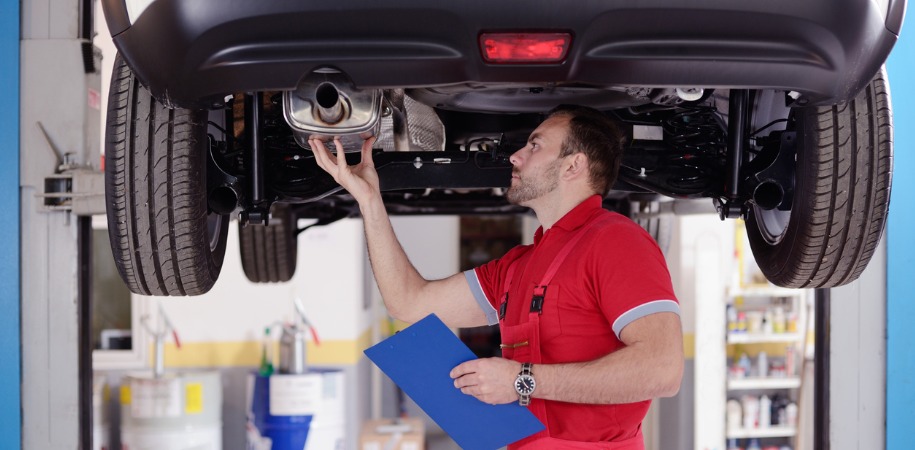 Preparing your car for its MOT: A checklist
With hundreds of ways to fail an MOT, any preparation you do beforehand can help you steer clear of problems and pass the test with flying colours. Taking the time to carry out the following checks could save you a lot of hassle down the road.
Exterior pre-MOT checks
Lights – start by checking the lights, including the brake lights, hazard lights, indicators, fog lights, headlights, taillights and daytime-running lights. You might need to ask a friend to help you check the brake lights. There are other ways of doing this aren't there – like reversing up to a garage door and you can see in the reflection etc
Mirrors and glass – make sure the mirrors and glass are free from scratches, cracks or dirt/dust which might impede your view.
Screen wash and windscreen wipers – check the condition of the windscreen wipers, looking for damage and wear on the rubber blades as well as the metal arms. Then, check and top-up the screen wash reservoir under the bonnet; no screen wash is one of the most common reasons for a car to fail its MOT.
Fuel filler cap – make sure the filler cap is securely attached, with no damage to the inner seal.
Exhaust fumes – turn on the ignition and check the fumes coming from the exhaust. Smoke or dark vapour could mean your car is emitting dangerous fumes, for which it could fail its MOT. Fuel additives are available to help clean up the system before the test.
Tyres – it's important that you check the tread depth, condition and pressure of your car's tyres before the MOT. We'd recommend the classic 20p test for checking the wear depth; just slide a 20p into the tyre groove, and if the outer band is obscure, your tyres are above the limit (1.6mm). Look for bulges or bald spots which could indicate uneven tread wear or damage to the sidewall. After three years of use, tyres are the most likely component to have picked up wear and tear, so checking them before your car's first MOT is a must.
Boot, bonnet and doors – an obvious one, but make sure all your car's doors shut securely with a quick test.
Number plate – your car will fail its MOT if the number plate is obscured, either by mud/dirt or a faulty number plate light. Check the front and rear before the test.
Drivability checks – when you're driving in the run-up to the test, be mindful of how the car feels. Is it pulling slightly to one side under braking? Are there any unusual noises or clunks from the suspension? Does the engine sound rough or loud when idling? A combined MOT and service can help shed light on what could be causing these symptoms.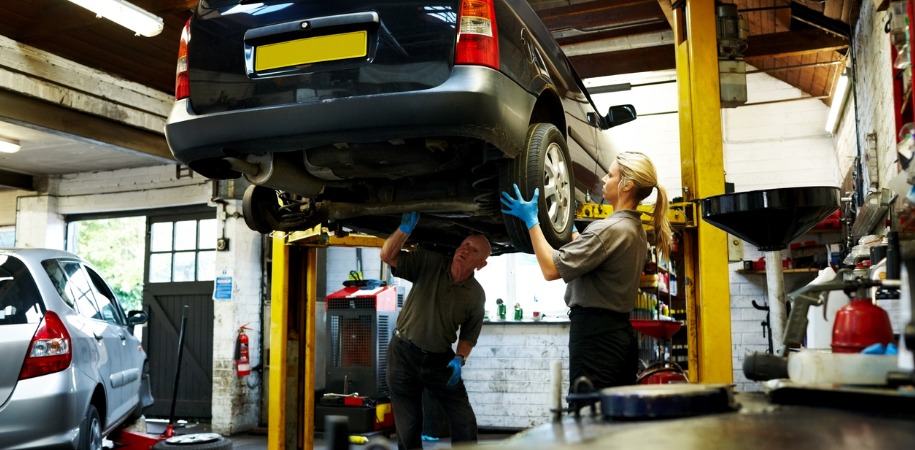 Interior pre-MOT checks
Dashboard warning lights – make sure all the dashboard warning lights illuminate when you first start the car before quickly switching off when you start driving. If any are left illuminated, your car could receive an automatic fail.
Seats and seatbelts – make sure the seats can be adjusted forwards and backwards, and that they're locked in place. Give each seatbelt a sharp tug to check they're working; they should lock when pulled hard, mimicking the action of sudden braking or a collision.
Horn – the horn should be loud and clear, and should emit a long, singular tone. Give it a quick test before the MOT.
Handbrake – test the handbrake to make sure it's holding the car in a stationary position before the MOT. You can either do this on a slight incline or by lifting the clutch slightly with the handbrake engaged; the bonnet should lift, without the car moving forward.
Other tips to help you prepare
Here are a few other things to note before your car's first scheduled MOT test:
Give it a clean inside and out – a clean, tidy car makes a good first impression, so we'd recommend washing the exterior and vacuuming the cabin before the test.
Make sure you have the locking wheel nut to hand – if your car has alloys, leave the locking wheel nut in the centre console so that the test examiner can access the brakes.
Book an MOT and servicing package in advance – booking a combined service and MOT can help you save money, especially when booked well in advance of the test day. Shop around to find the best deals.
Book an early morning slot when you can – for total convenience, try to get an early morning slot. Garages can run behind later in the day as jobs start to mount up, so booking a morning slot will reduce the likelihood that your MOT time will get delayed.
Don't accept repairs until you've shopped around – don't be pushed into accepting repairs unless your car has received a 'dangerous' defect. Repair costs may be cheaper elsewhere, so don't feel obliged to stick with the same garage – shop around and find the best deal that works for you.
At Motorpoint, our huge range of nearly new cars puts you in the driving seat when it comes to finding your next motor. With hundreds of makes and models in stock, you can find the car that's right for you at the very best price. To browse our full range of cars currently in stock, visit www.motorpoint.co.uk or give our team a call today on 01332 227 227.