Buying A Ford | What Does All The Terminology Mean?
14 October 2021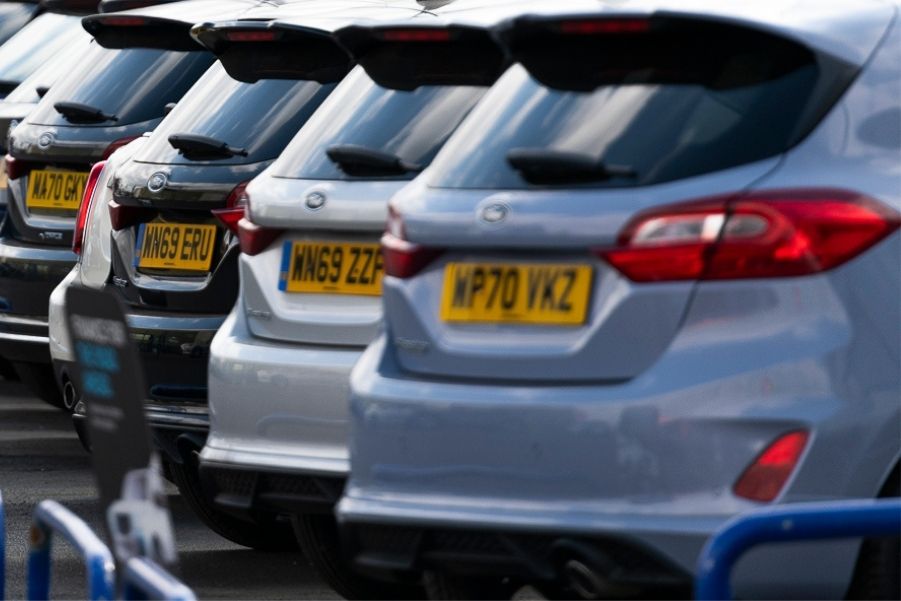 Photos © 2022 Motorpoint
Buying your next Ford doesn't have to be complicated.
Fords are a popular choice with car buyers. They're affordable to buy and own, yet still look stylish parked up on your driveway.
We break down all the terminology used by Ford to help you find the perfect trim level to fit your lifestyle.
Ford Terminology Guide
AWD
AWD is what Ford call their four-wheel drive vehicles, and is a very popular in larger vehicles.
Ford have a wide selection of models, most famous for their hatchbacks. However, with the release of the Ford Kuga and Ecosport, not everybody is comfortable driving a two-wheel drive car in a Crossover/SUV type vehicle.
AP
Appearance Pack. As part of the appearance pack, the car will come with fitted extras such as privacy glass and upgraded alloys.
This term is more common when buying older models as a lot of the more modern Fords will come with these features as standard.
B & O
Bang & Olufsen. This is an upgraded sound system, which has recently come to market. This sound system is also used in a few of the higher end BMW's.
CP
Comfort Pack.
The comfort pack is really popular, especially with the cold winters we get here in the UK. With the comfort pack, you get heated seats and a heated steering wheel on tops of the standard spec for the model of Ford you are buying.
CVT
CVT stands for Continuously Variable Transmission. It is a chain driven automatic, commonly found among Porches.
It is alleged that being chain driven makes it more reliable, more efficient and has a lighter gearbox because of its increased ability to change its gears smoothly.
EcoBoost
The name of Ford's line of turbocharged direct injection petrol engines. They managed to create one of the most economical engines on the market but with a turbo installed to ensure no power is lost.
EcoBlue
Fords latest diesel engine release taking over from the traditional TDCI. EcoBlue is designed to be cleaner, more fuel efficient and provides more power and torque.
MHEV
Mild Hybrid Electric Vehicle blends a traditional fuel engine and electric power giving you the best of both worlds.
Performance Pack
The performance pack is available on the more high-performance models that Ford produce for example the Focus ST.
Due to the impressive power, the performance pack gives you launch control, which is designed to transfer engine power to the front wheel providing more grip. As part of the pack, you also get ambient lighting inside and red brake callipers.
PHEV
Plug-in Hybrid Electric Vehicle is solely electric and requires you to charge the battery. A lot of people opt for the mild hybrid before making the full transition to electric.
Powershift
This is the name for Ford's automatic gearbox, however this is not the only automatic transmission Ford do.
On a lot of Ford models, they are just standard auto but the powershift is an advanced gearbox that retains toque and power in-between each gear change.
TDCI
Turbo Diesel Common Rail Injection is the meaning behind the abbreviation TDCI. To a lot of people that still won't make much sense. To me and you, it is a turbo diesel engine and has been a big part of the Ford models now for a vast amount of time.
Vignale
A relatively new release by Ford. This is seen as a 'premium' or 'luxury' model and is available in the Fiesta and Focus range. It boasts a great spec level and looks very stylish on the eye.
Ready To Step Into Your Nearly New Ford?
We have a great choice of nearly new Fords available, whether you're looking to buy your first car or after a model that will accommodate your growing family.
Browse our choice of models online, or visit your nearest Motorpoint store to have a look around in person and take one out for a test drive.