4 of the safest nearly new family cars you can buy
10 February 2022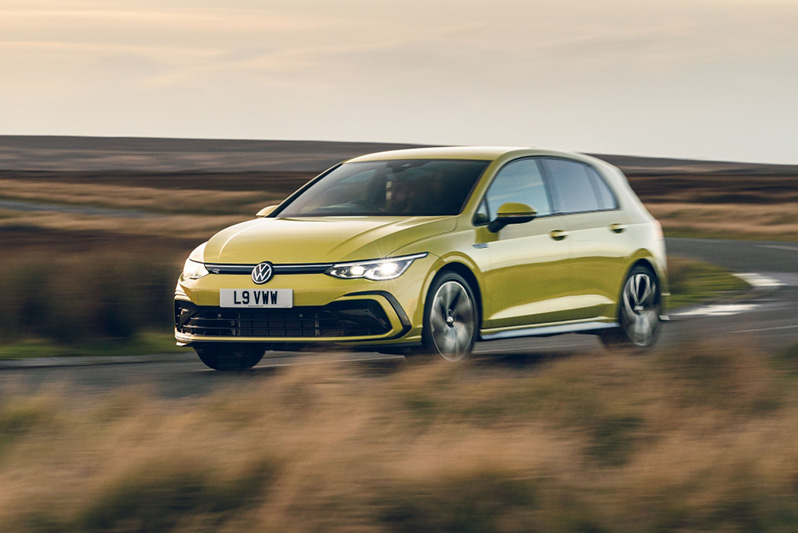 Photos © 2022 Manufacturer photos
Check out four of our favourite family cars that have five-star Euro NCAP ratings
It's a fact of life that new cars get safer every year, but protecting yourself and your family from danger on the roads doesn't have to cost the earth if you buy a nearly new car. We've trawled the Motorpoint stock list to pick out four of our favourite cars which have earned a five-star Euro NCAP safety rating. Find out more about how a car earns a five-star safety rating, or read on for our favourite safe family cars.
Volkswagen Golf – five-star Euro NCAP rating
If you've reached out to friends and family for recommendations on your new car it's likely you've been steered towards the VW Golf, but what makes it the go-to choice for so many motorists?
From its earliest iteration, the Golf has become something of a cult icon, as much a symbol of first-car freedom as a solid family choice. Known for impeccable build quality, industry-leading design touches and solid all-round practicality, the Golf is as popular as ever, despite approaching its 50th birthday.
Now in its eighth generation, the Golf sports narrow LED headlights and a stripped-back minimalist interior. As with the previous generation, the new Mk8 also achieved an impressive five-star Euro NCAP rating.
The Golf achieved a score of 95% for adult occupants and an impressive 89% for child safety, and it was also awarded an 'advanced' grading for the standard-fit hazard alert Car2Xsystem.
While the eighth-generation Golf is packed with futuristic tech to help keep you safe, the seventh generation was also awarded a five star Euro NCAP rating when released, meaning you can still enjoy the benefits of the highest safety rating even when shopping nearly new.
Check out our stock of nearly new Volkswagen Golfs
Audi A4 – five-star Euro NCAP rating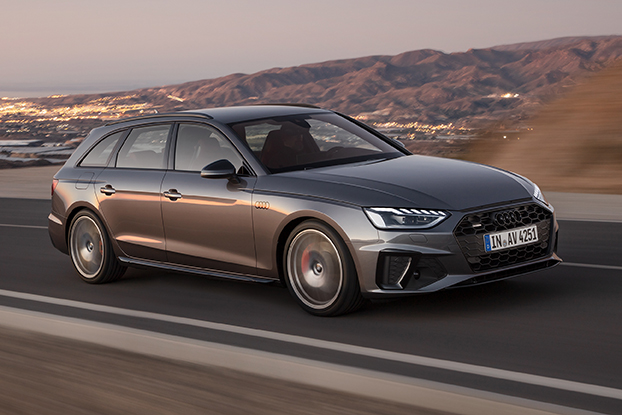 Although premium saloon cars aren't quite as popular as they used to be (thanks, SUVs!), few cars cut quite as svelte a shape as the Audi A4. And while it's a popular car with company car drivers, there's a lot to be said about its abilities as a safe family car.
Front, side and knee airbags all provide the essential foundations for safety, resulting in a 90% adult safety rating. The truly impressive feat is the staggering 75% achieved for pedestrian safety.
Not only is the A4 a great saloon, but there's also the option of the estate version - the A4 Avant, which is ideal for growing families or those looking to transport their pooch in style.
Find a nearly new Audi A4 to suit your budget
Vauxhall Crossland X – five-star Euro NCAP rating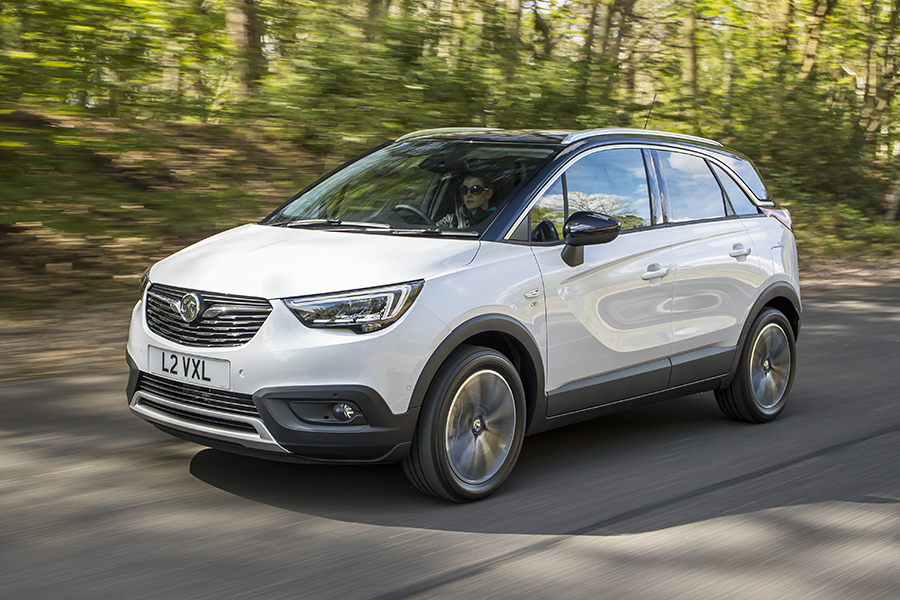 Like your mum's old set of stacking Russian dolls, manufacturers now look at building a range of cars that are all slightly larger than each other. While this can mean you're spoilt for choice it also guarantees you'll be living like Goldilocks, finding the car that's not too small, not too big, and just right for the family.
So where does the Crossland X fit for Vauxhall? Right in the middle of the range. Sat firmly in crossover-country, it has an increased ride height and slightly larger cabin than the Astra, though it doesn't quite fill the boots of the larger Grandland X.
The usual tech such as anti-lock brakes and stability control are a given in the Vauxhall range, though the traffic sign recognition and lane departure warning go a long way to backing up the five-star rating.
Browse our stock of nearly new Vauxhall Crossland X models
Skoda Karoq – five-star Euro NCAP rating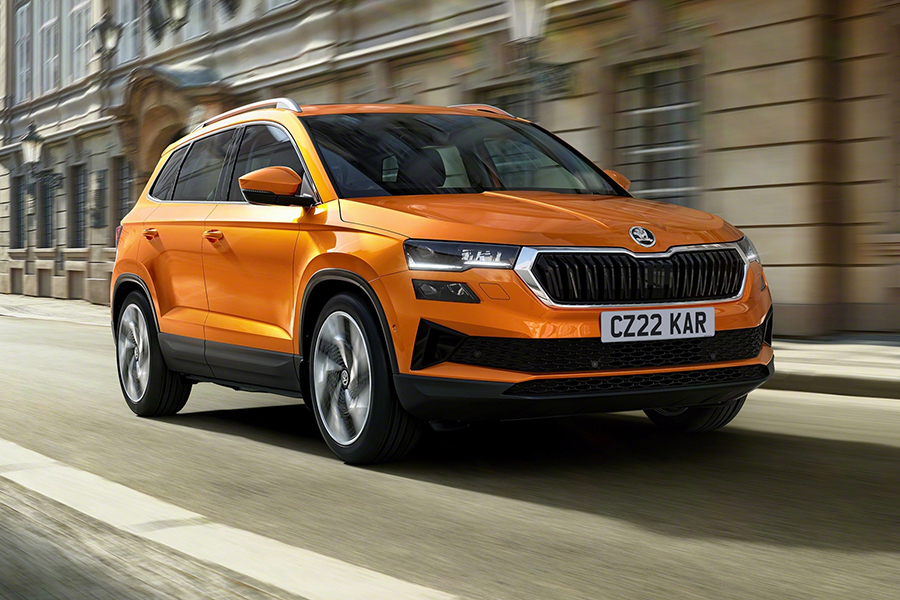 Sure, Skoda's latest naming conventions sound more like an exotic restaurant menu than cars, but the Karoq does anything but make a meal of itself, offering an excellent alternative to the more common Volkswagen Tiguan.
The Karoq is slightly smaller than the Tiguan, but Skoda's worked its usual magic to make sure it's almost as roomy inside as the bigger car. The cabin may not feel quite as plush as the VW, but the Karoq still feels solidly built, and the five-star Euro NCAP safety scores back up this feeling of robustness. This is down in part to lots of standard-fit safety systems, plenty of airbags and a decent score for pedestrian protection.
Find a nearly new Skoda Karoq