10 ways to save money on car commuting
06 March 2020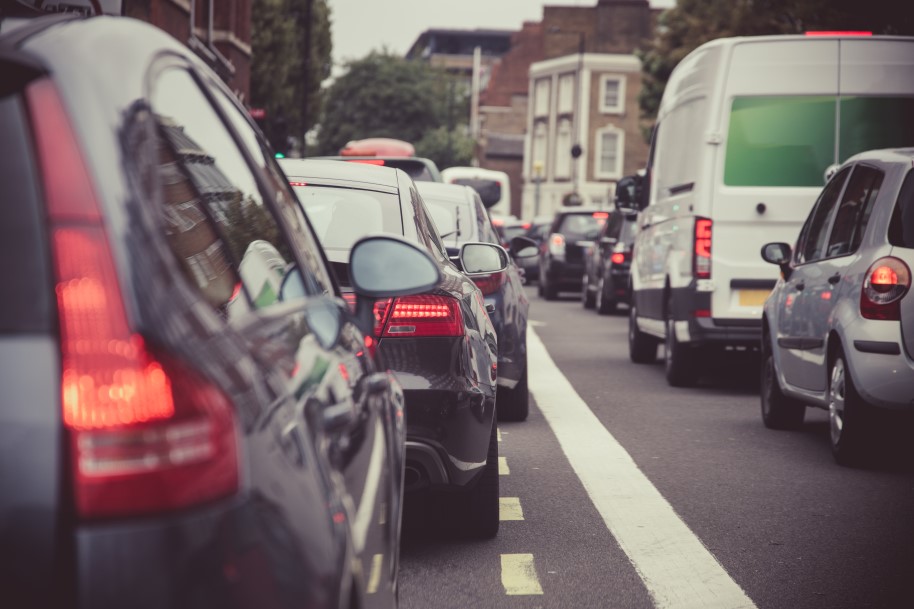 Photos © 2022 Motorpoint
For many of us, commuting to work by car is simply unavoidable. But as frustrating, expensive and time-consuming as a daily commute can be, by re-thinking how you approach it, you can cut down on costs and make some real savings in the process.
There are plenty of things you can use to pay less to get from A to B. In need of some advice to help cut the cost of your commute? You're in the right place. Here are some top tips to get you saving money on the way to and from work.
1. Car-pooling
Consider sharing your journey to work with a friend or colleague and cut your commuting cost in half. Alternate who drives or work out weekly contributions towards petrol if only one of you will be doing the driving.
If you're struggling to find someone to pool with, then websites like liftshare make the process easier, and can help you keep your bills down, speed up your journey thanks to car sharing lanes, and provide you with some company on your commutes too.
2. Employee benefits
It's worth checking with your employer to see if they offer any transportation benefits and discounts, such as reimbursing you for parking fees or employer-paid parking. Some employers may even allow you to set aside a certain amount of pre-tax income for travel expenses every month.
These pre-tax benefits can come in a number of different forms. These include the Cycle to Work schemes, public transport season ticket reimbursements and business mileage coverage – all of which can come out of your paycheque pre-tax.
3. Look for cheaper car insurance
Shopping around on price comparison sites when buying car insurance can help you cut costs. Looking for the best deal possible – that still provides you with the level of insurance you need – will help make your money go further. But, always make sure you've opted for a policy which includes commuting, otherwise you may not be able to make a claim and your policy could be void.
4. Practice proper maintenance
Keeping your car in the best possible condition can help in all sorts of areas. By ensuring your tyres are at the right pressure, keeping air filters clean, and regularly changing oil, your car will run smoothly and more efficiently. Plus, by looking after your car now, you save on the cost of bigger repairs later down the line.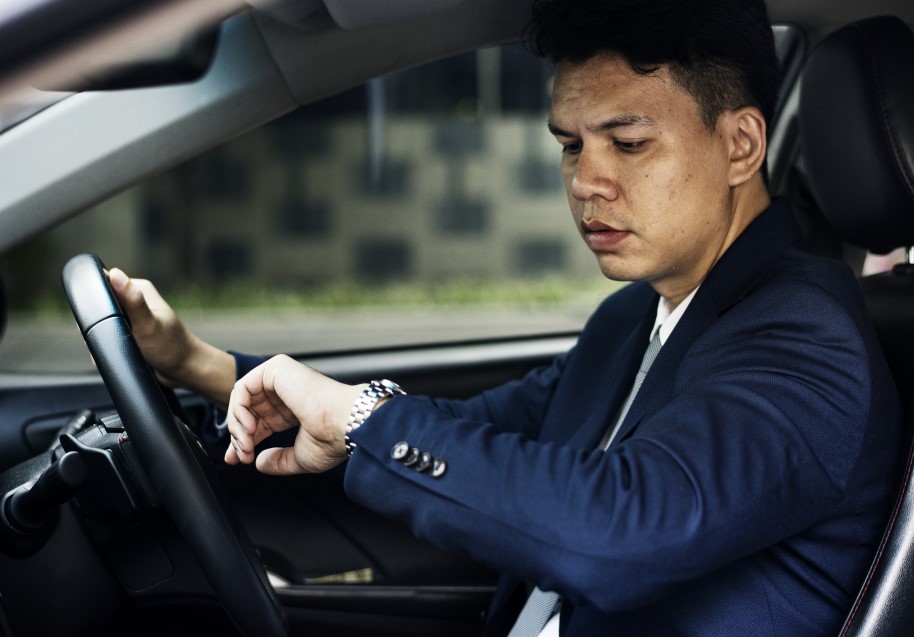 5. Cut your motoring costs
Simply changing the way you drive can help reduce your fuel consumption, saving on money when you're filling up at the petrol station. Try doing the following on your next commute:
Drive more efficiently: By lowering your overall speed and changing gear earlier, you'll burn less fuel. Avoiding sharp brakes and acceleration can help too.
Switch off your air con: Keeping cool burns more fuel than you might expect. If you're prone to using the ac/c a lot, then consider saving it for only the most sweltering days during the summer. And, if you're driving under 60mph, open your windows instead.
Leave earlier for work: Everyone loves a lie in, but you can avoid the rush hour and save on fuel by leaving earlier than usual. Stop-start traffic is terrible for fuel economy, so it pays to avoid it where possible.
Check your tyre pressure: Tyres that aren't at the correct pressure can significantly increase your fuel consumption. Check pressures every 1-2 weeks to make sure they're always properly inflated.
Lighten your load: Give your car a clean out and chuck anything that's not needed for your journey. Empty the boot and remove the roof rack if you have one fitted; the lighter the car, the more the miles-per-gallon.
Drive less: If your employer offers any flexible working opportunities, then take advantage of working from home. Even one day a week out of the office can save 20% on your fuel bill.

6. Map out your route
Planning your commute in advance with the help of navigation apps during peak times can pay off nicely. A bit of forward planning can show you what the fastest ways are, how to get around traffic jams and provide you with alternative routes if you need them. The longer you're sat idling in traffic, the more fuel you burn, which wastes money. Similarly, if there are toll roads on the way, try to find a different route to save a little extra money too.
Additionally, if you have flexible working hours, you might want to change the time when you leave your house to avoid peak hours. Combined with a quicker alternative route, you can make decent savings as a result.
7. Claim mileage
If you use your car for business-related travel, you may be able to be reimbursed by your employer or HMRC. You can claim back your mileage using the approved mileage allowance payments (AMAP) set out by HMRC. This is 45p up to the first 10,000 miles and then 25p per mile thereafter for car and van travel.
This is still true for people driving company cars – only business use can be claimed against for mileage. Whilst most company car agreements allow you to use your car for personal trips, you'll have to cover the fuel costs yourself.
You'll have to keep a clear record of all the business journeys you make in your own car, in order to prove what you have claimed back. To ensure that your company can reimburse you, you should keep a log of the date of each journey and location, as well as the number of business miles that you've driven.
8. Avoid the drive-thru
If you're prone to stopping at the drive-thru for coffee or breakfast on the way to work, then consider skipping out on the morning treats. Even small spending can build up, so start making savings by taking a coffee with you in a travel mug rather than making unnecessary pitstops. Plus, waiting in line in your car can burn fuel, so you'll be saving here too.
9. Shop around for the cheapest petrol pumps
There are online price checkers you can use to find the cheapest pump prices in your area. Take note of where you can save, and always be on the lookout for supermarket promotions offering discounts on fuel.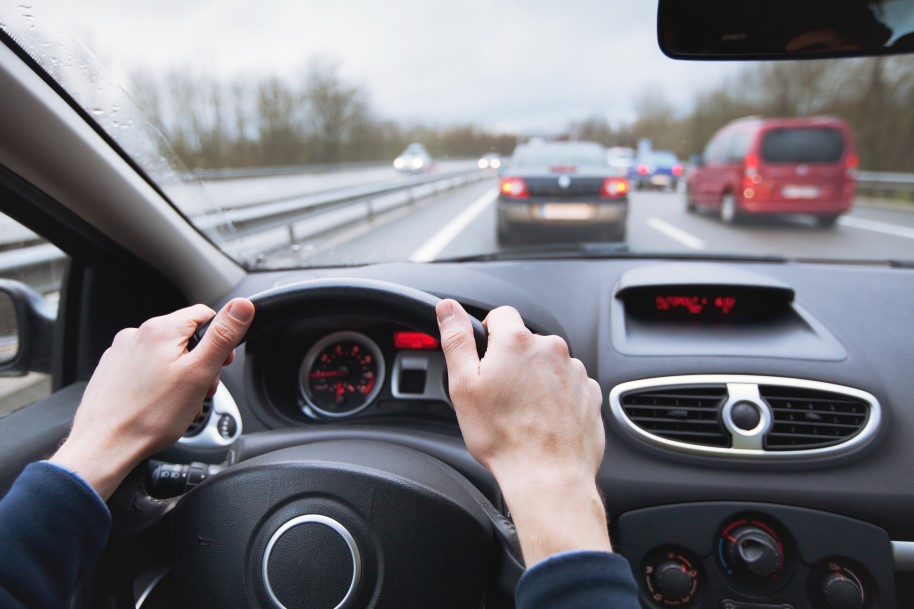 10. Consider going green
Though you won't make instant savings, buying a greener vehicle can help in the long term. Large cars with a sizeable fuel tank consume a lot more fuel than something like a hatchback. If you can downsize and it's within your budget, then something more efficient can help out hugely. Alternatively, you might want to look at a hybrid or electric car if you're concerned about fuel efficiency.
Have these hints and tips been useful? You'll find even more motoring advice at our blog. With years of experience and the lowest prices guaranteed, our team are here to make your car search simpler. Visit the homepage to search our huge range of nearly new cars or call us on 01332 426 687.