10 of the best used 7 seater cars for sale
02 March 2022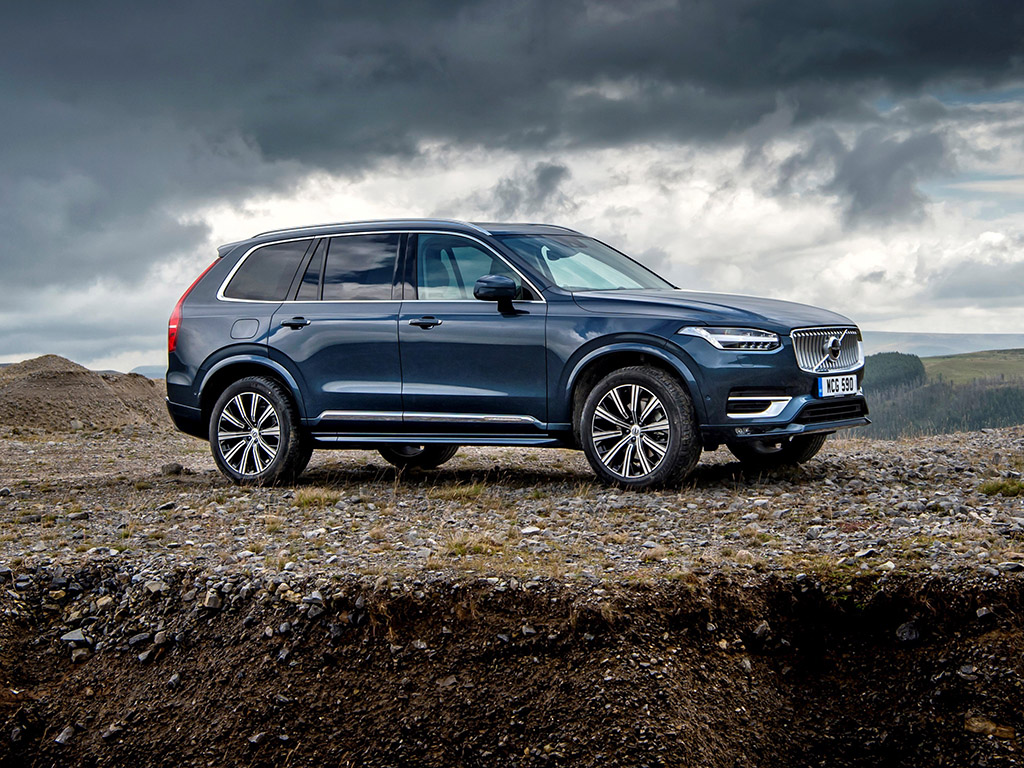 Photos © 2022 Manufacturer photos
Want a nearly new family car and need seven seats or loads of space? Check out 10 of the best in our handy list
Seven-seater cars aren't just handy if you've got more than three kids. They give regular-sized families the flexibility to bring extra friends and family along for the ride, and their highly configurable interiors let you flex them into all sorts of layouts. From versatile people carriers to rugged off-roaders, here's Motorpoint's top-ten guide to going seven up…
BMW 2 Series Gran Tourer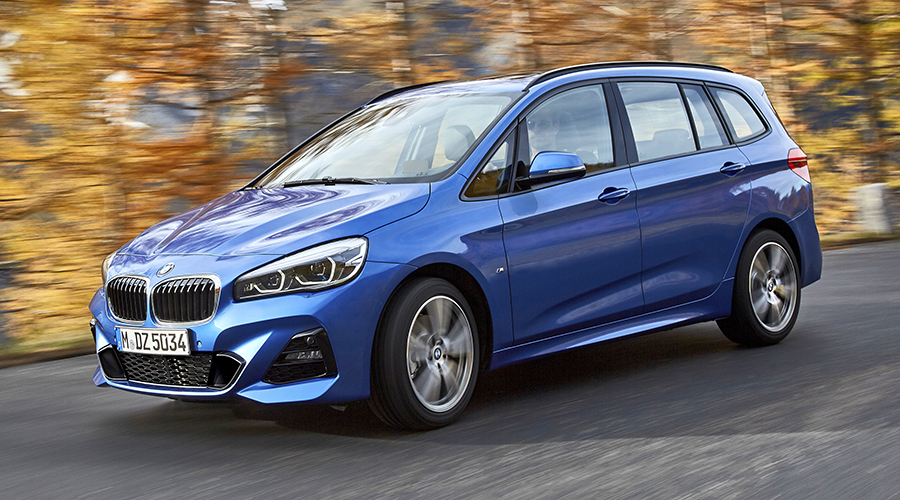 BMW doesn't usually do people carriers, but it's nailed the 2 Series Gran Tourer. It might look like a 2 Series Active Tourer, but the Gran Tourer is a substantial 21cm longer and 5cm taller to fit two extra seats. Slide the middle row around to adjust legroom or boot space, and if you're lugging loads rather than people, fold the passenger seat forwards for a 2.6-metre-long load bay. The Gran Tourer is more adequate than ultimate driving machine, but four-cylinder engines sip fuel, and optional xDrive all-wheel drive is your ski holiday secret weapon.
Find a used BMW 2 Series Gran Tourer at Motorpoint
Skoda Kodiaq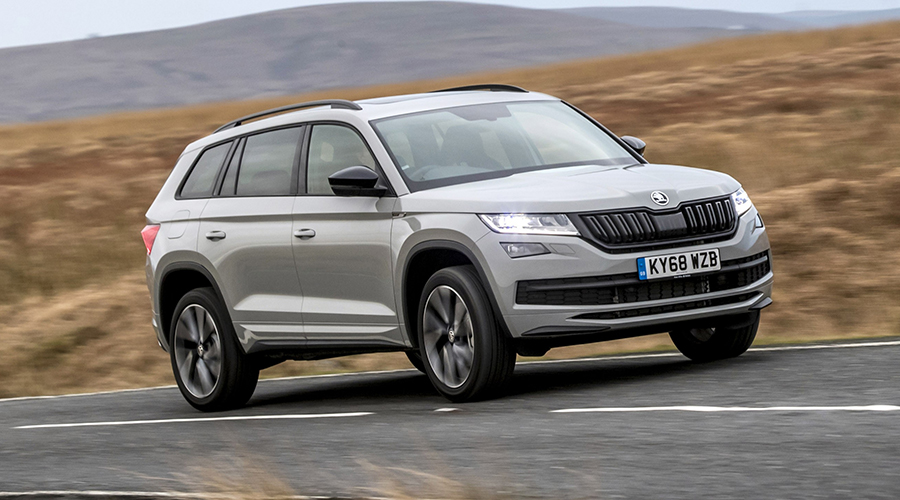 Skoda is all about no-nonsense functionality, so it's surprising the Kodiaq was its first proper SUV and first seven-seater. Those seven seats do more flexing than Schwarzenegger, including a standard 40/20/40 split for the middle row, and there's storage galore with loads of cupholders and cubbyholes, plus an umbrella tucked away in the door, Rolls-Royce style. Despite a focus on practicality, there's real premium appeal from a line-up that spans everything from the rugged Scout to the sportier vRS.
Grab a nearly new Skoda Kodiaq at Motorpoint
Audi Q7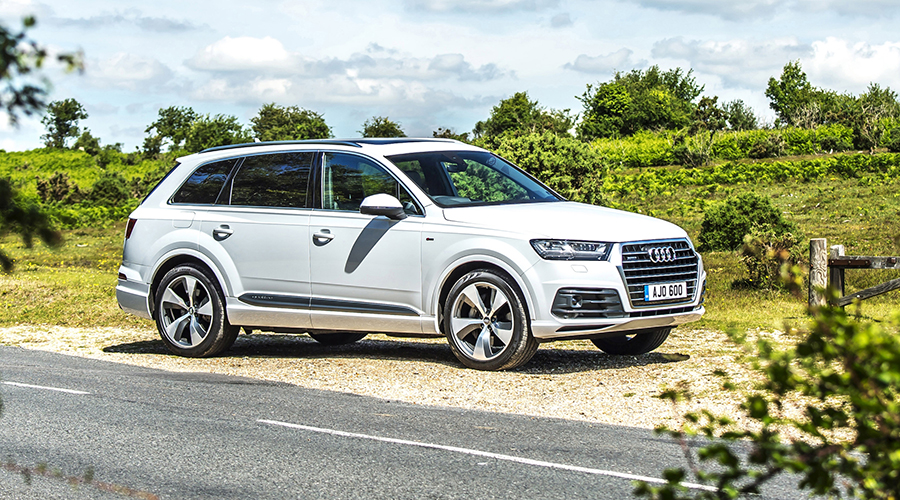 As decent off-road as it is comfortable on it, the Audi Q7 proves that riding seven-up doesn't have to feel like an economy-class flight that never leaves the runway. In fact, the Q7 shares its bones with the Bentley Bentayga, so it's beautifully engineered, plus it's plush and spacious inside, and crammed full of cutting-edge tech from touchscreens to driver-assist features. Six-cylinder diesel engines are the strong but silent types, or go TFSi e plug-in hybrid for lower emissions and a cleaner conscience.
Search our range of used Audi Q7s
Peugeot 5008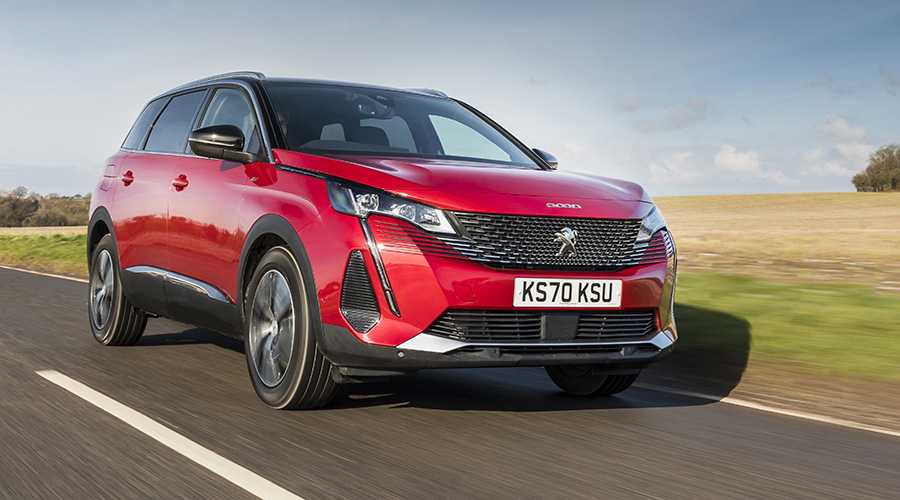 If you want a seven-seat version of the Peugeot 3008 then the 5008 is literally it. Longer of body, squarer of roof and king of Peugeot's SUV castle, the 5008 fits seven individual seats into its attractive body. Like all seven-seaters, the third-row chairs quickly flip up from under the boot floor when needed, but you can also remove them completely for even more space. The middle row, meanwhile, features three individual chairs, each with Isofix anchors. Raised ride height is good for light off-roading, but all 5008s are front-wheel-drive only.
Find a used Peugeot 5008 you can drive away today
Lexus RX450h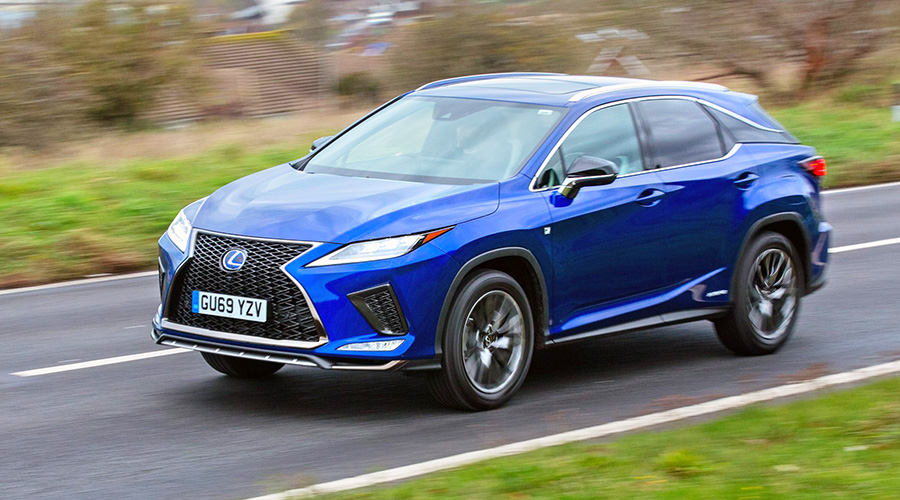 The Toyota Prius was the first mass-produced hybrid, but it's an unfathomably dull, plasticky little econobox that can't get out of its own way. The Lexus RX takes Prius principles as its starting point, but adds a whacking great 3.5-litre V6 engine, stylish SUV body, all-wheel drive and an interior so plush that Wagyu steaks taste even better when you drive them around for a bit. Not every RX has seven seats, so be sure to check the advert, and remember the big Lexus is more about luxury and refinement than razor-sharp handling or bounding about off-road.
Search for used Lexus RXs at Motorpoint
Land Rover Discovery Sport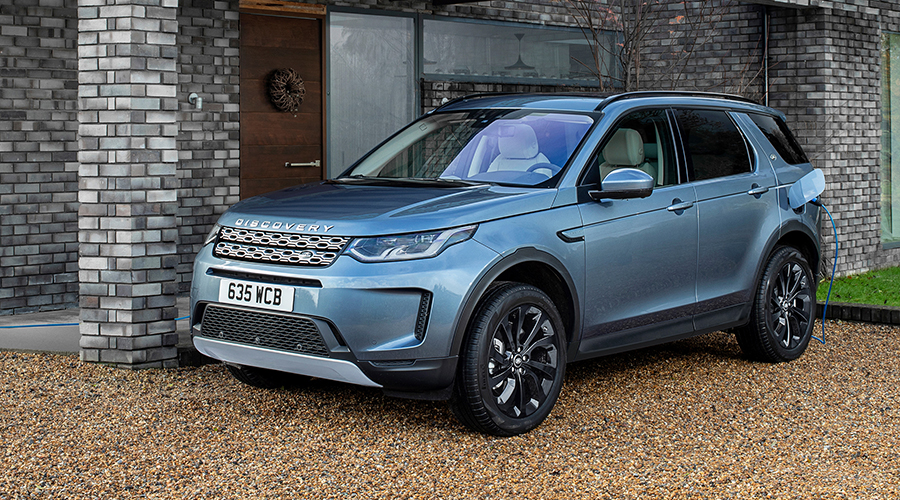 If the full-fat Land Rover Discovery's too pricey and looks too much like an all-terrain hearse, check out the Discovery Sport. Baby bro has a more stylish, more compact design, but engineering wizardry means it still fits seven seats into a much smaller footprint (admittedly the third row is just for kids, unlike the Discovery's adult-friendly third-row chairs). A new model arrived later in 2019, which looks like a facelift, but actually changed around 70% of parts, helping introduce mild- and plug-in hybrids. We'd recommend going for a later model if you can.
Grab a nearly new Land Rover Discovery Sport at Motorpoint
Toyota Land Cruiser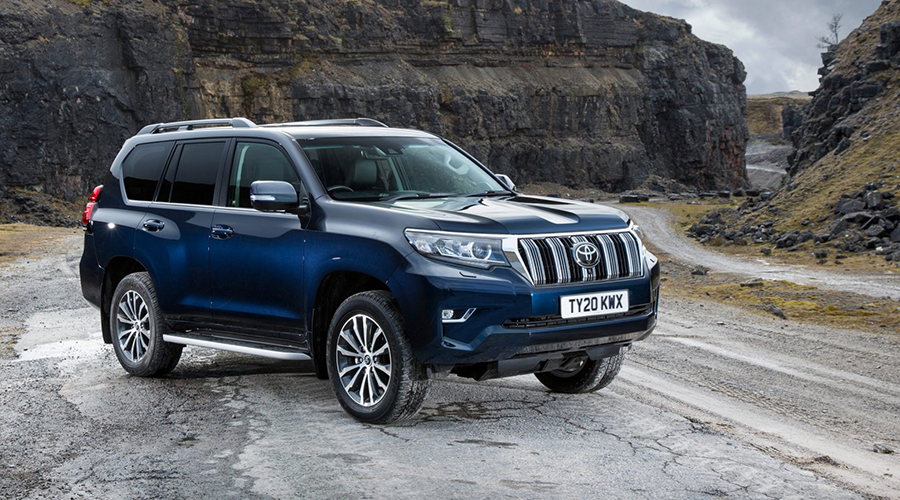 Toyota's flagship SUV has 70 years' experience monstering everything from Mount Fuji to African deserts, so getting you and six more passengers about in comfort and space is a walk in the park. The legendary off-roader might have a less premium feel than a Land Rover Discovery, but it's still very generously equipped and more than happy at a motorway cruise. At the time of writing, there's just one Land Cruiser in the entire Motorpoint network, appropriately enough in Invincible trim and with the must-have optional seven seats, so you need to be quick if you want this 4x4 icon.
Find a used Toyota Land Cruiser at Motorpoint
Citroen Grand C4 Spacetourer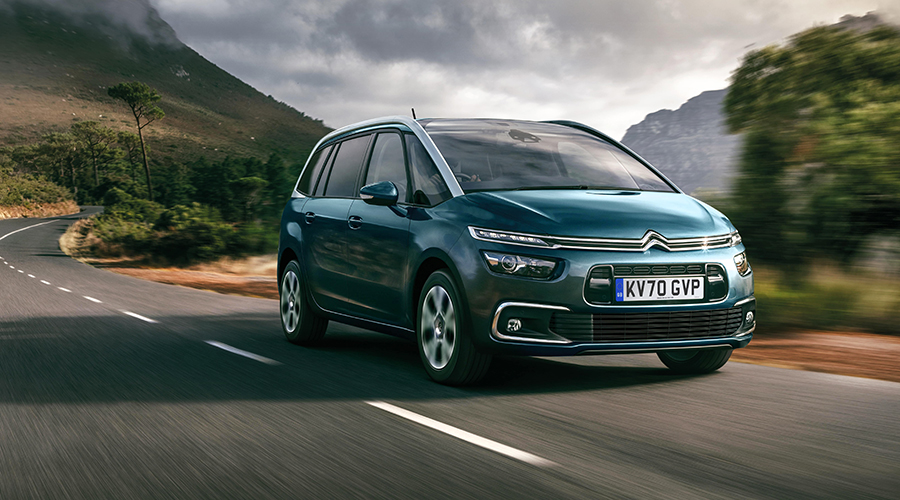 The Grand C4 Spacetourer is a great argument for choosing a people carrier over a seven-seat SUV. It feels designed from the inside out as if seven adults have sat down comfortably before Citroën put the roof on. The chassis is tuned for cushy comfort, not trackdays or off-roading, and downsized petrol and diesel engines drink in moderation while offering all the performance you need. There are fold-out tables on the seatbacks, more clever storage solutions than a Scandinavian furniture store, and a spacious flat floor because there's no four-wheel drive to fit in. Functional Frenchness at its finest.
See our range of used Citroen Grand C4 Spacetourers
Ford Galaxy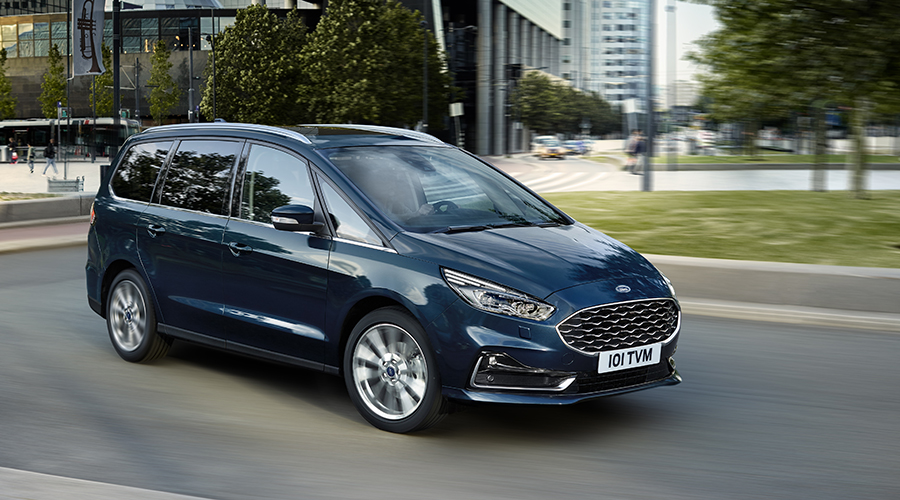 If you only need three-row seating every once in a blue moon, a Ford S-Max is a better buy, but its Galaxy big brother takes the same recipe to the next level with more space than the Milky Way, and so much headroom it could take the Pope on a driveabout. That's why the Galaxy proves so popular as a posh private-hire taxi, but those same strengths make it perfect for large families with stuff to lug. SUVs are glitzier, but with surprisingly sharp handling, a comfortable ride and competitive running costs, there's much to recommend this affordable Ford MPV.
Discovery a galaxy of used Ford Galaxy models at Motorpoint
Volvo XC90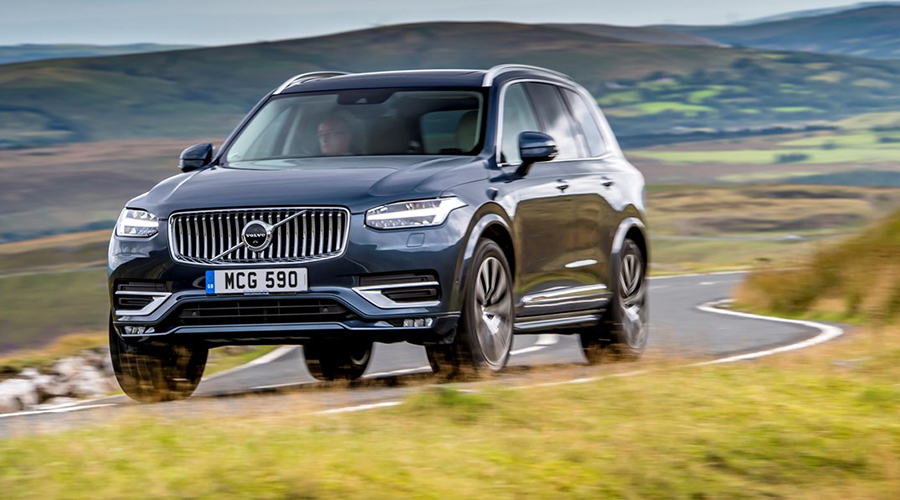 Volvo's largest SUV puts the Scandinavian sexy in its XC range, with a clever premium design that includes rear lights like icicles and icy headlights with a 'Thor's Hammer' design, but the seven-seater still does all the boxy-but-good stuff the Swedes are famous for. Middle seats quickly tilt to allow easy access to the third row, and there's actually enough space for adults back there, partly because Volvo decided only to use fuel-efficient and compact four-cylinder engines – space saved under the bonnet lets passengers stretch out more inside. Go plug-in hybrid for the full Swedish sustainability vibe.
Check out Motorpoint's range of nearly new Volvo XC90s