No one buys a soft-top convertible to save money. But, just because they cost more than a cut-price city car, it doesn't mean you need to blow the budget to enjoy wind-in-your-hair motoring.
Here are 10 of our favourite convertible cars you can buy on the used market. Almost all these choices are available on sale at Motorpoint.
Mazda MX-5
The Mazda MX-5 might not be the original two-seat convertible but, for many, it's still the best. It gets so many parts of the formula right – it's light, affordable, efficient and about as practical as you could expect a two-seater to be. That's all before you get to its sublime driving experience that helps you feel at one with the road, backed up by a revvy petrol engine with fun, but not licence-losing, performance. You can also get the MX-5 as an RF model with a folding metal hardtop roof, but we think the simple fabric soft-top suits the car better.
Browse used Mazda MX-5 cars for sale
Mini Convertible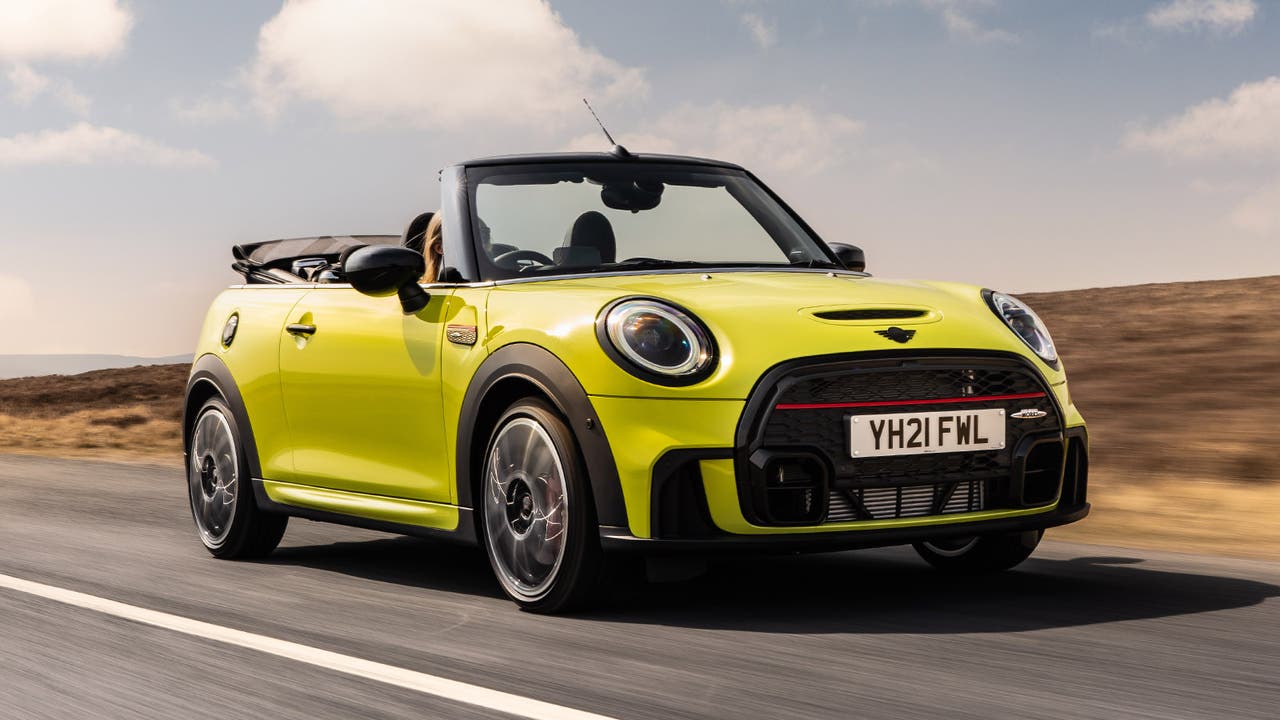 Considering the regular Mini Hatchback isn't especially practical anyway, it's not much of a sacrifice to trade a little boot and rear-seat space for the Mini Convertible. Any passenger unlucky enough to miss calling shotgun might end up with their knees pressed up against their chin but, treat this car mainly as a two-seater, and it's not too hard to fit into your day-to-day life. You also get the usual Mini benefits from behind the wheel, with a hilariously agile, sporty driving experience, supported by a funky, stylish interior.
Check out used Mini Convertible cars
Audi TT Roadster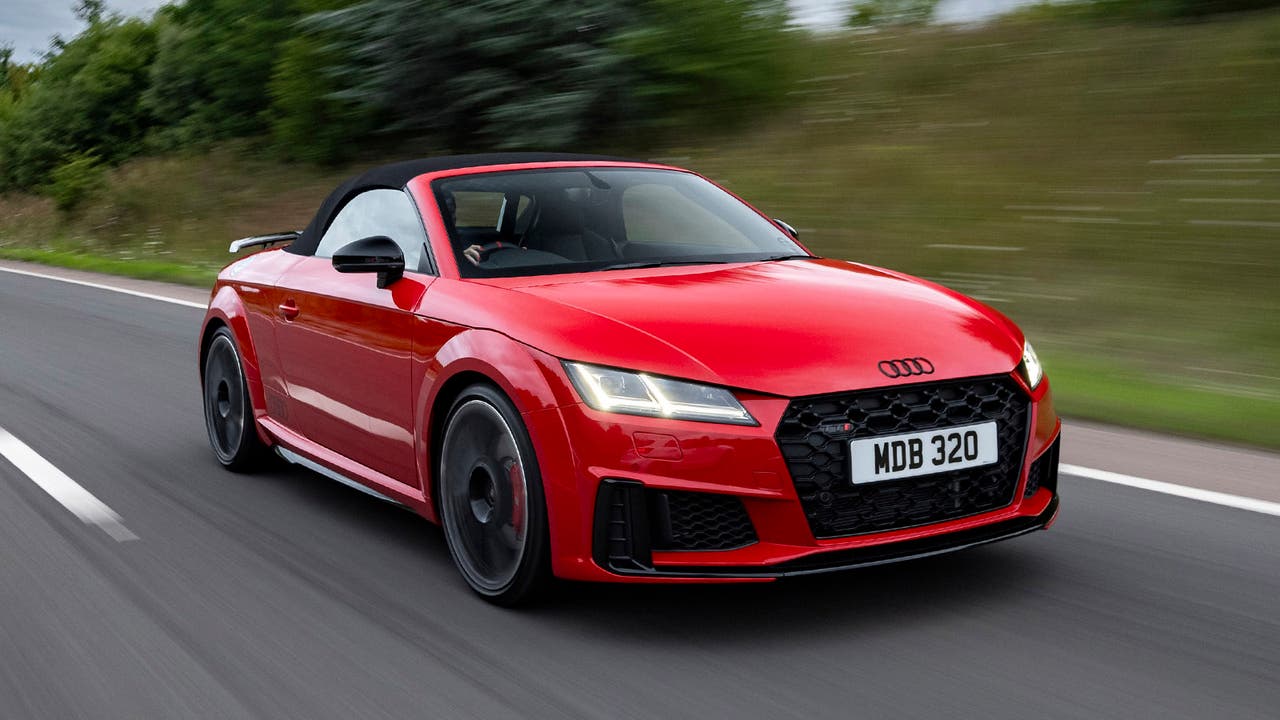 Jumping to the Audi TT Roadster from the regular TT coupe means you lose the back seats. However, considering they were little more than a glorified shelf with some seatbelts to begin with, you're not really losing much real-world practicality. What you gain in their place is a quick-folding soft-top roof that lets you experience the TT's composed, nippy handling against the backdrop of the outside world. Of course, all this comes without compromising the excellent interior quality, top-notch on-board tech or eye-catching styling.
View used Audi TT cars for sale
BMW 2 Series Convertible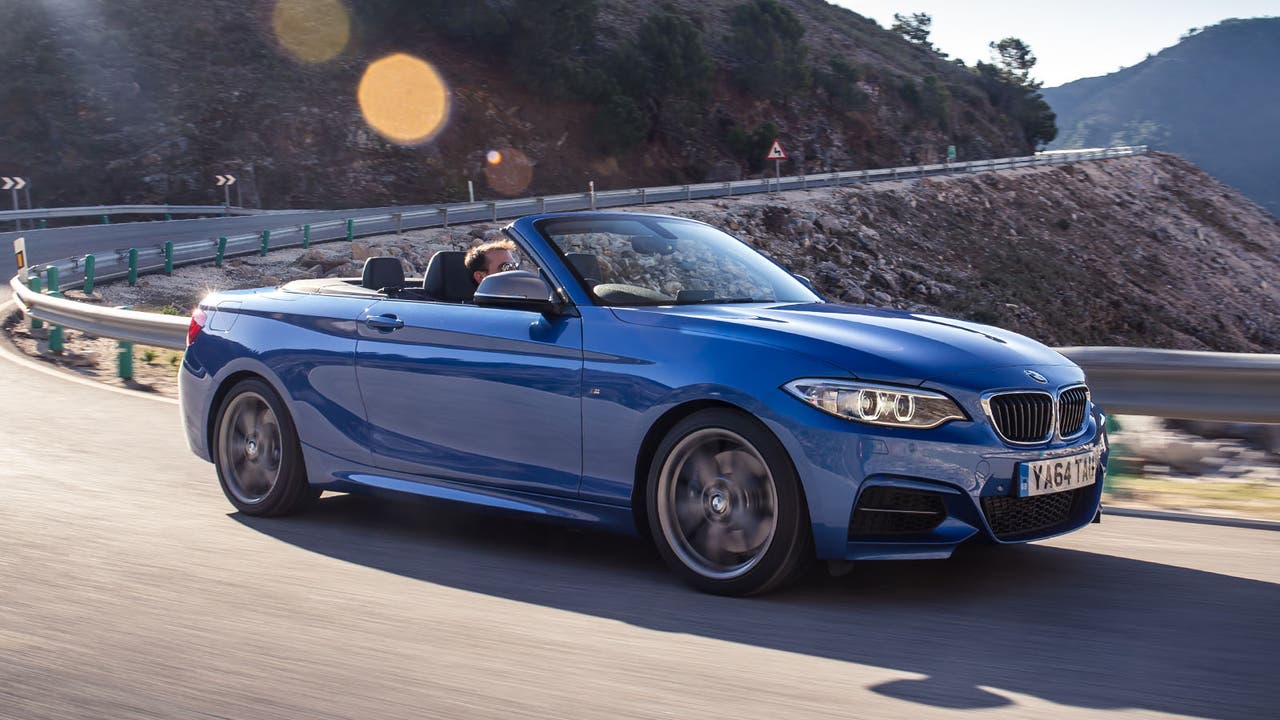 The most recent iteration of the BMW 2 Series looks like it's not going to get a convertible model, which means buying one of the older 2 Series Convertibles on the used market is your only option. It's worth hunting down, however, because the drop-top 2 Series has a laundry list of talents – it somehow keeps four seats in the neatly trimmed cabin with just enough space for adults on short trips, along with a boot that'll handle the weekly shop. Plus, it feels like a BMW from behind the wheel, with strong turbo engines and grippy handling.
Search used BMW 2 Series Convertible cars
Fiat 500C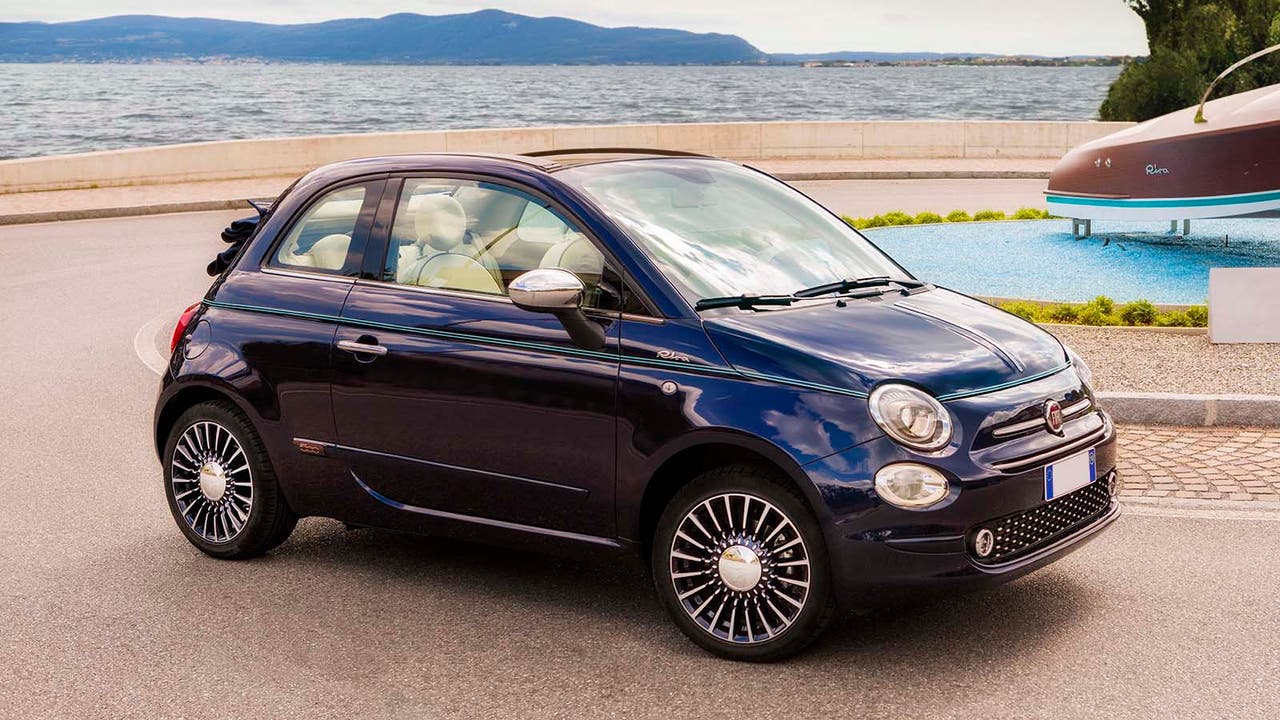 All of the used convertibles on this list are cheaper than if you'd bought them brand new, but the Fiat 500C is affordable whatever way you look at it. It's based on the regular 500 hatchback and, at first glance, doesn't look much like a convertible. However, flip a switch in its charming, retro interior and a big fabric panel rolls back from the top of the windscreen to behind the rear seats, leaving the roof rails in place. This means you keep most of the refinement of an enclosed car, while still being able to enjoy open-air motoring.
Take a look at used Fiat 500C cars
Mercedes C-Class Convertible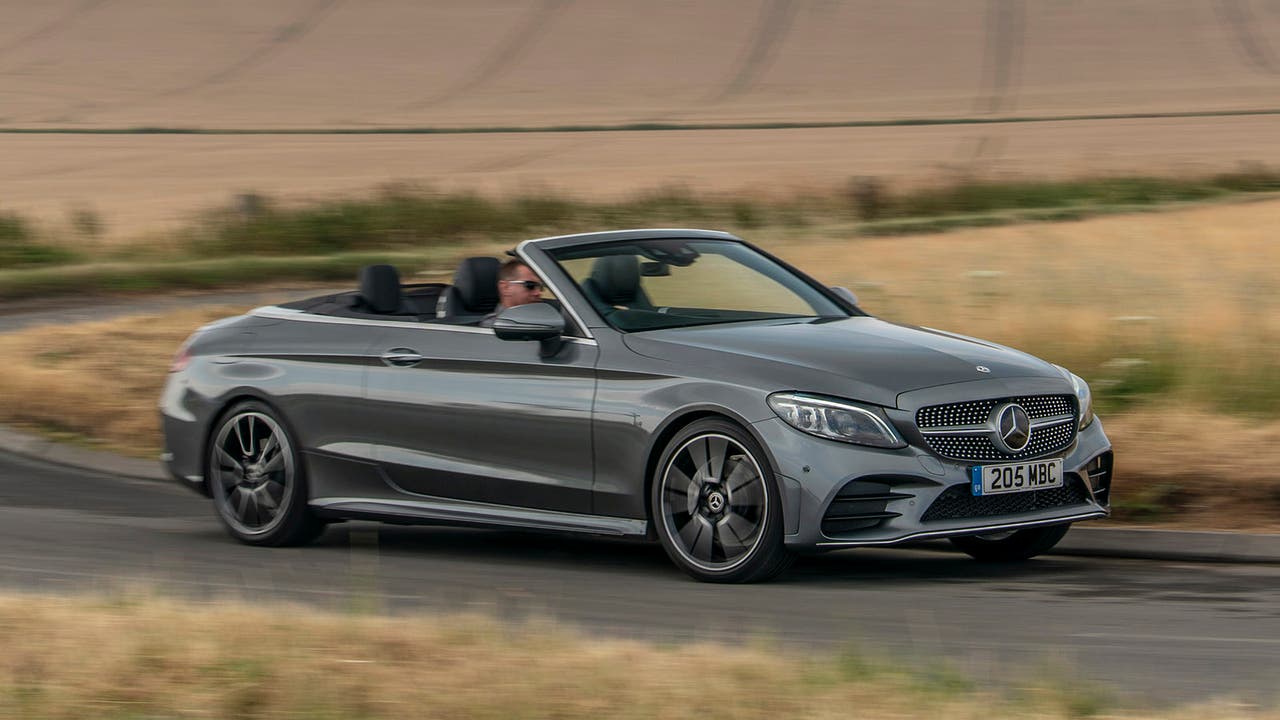 If your budget is a little larger, you can shop premium cars like the Mercedes C-Class Convertible. This is similar to the handsome C-Class Coupe but with a thick, pillowy folding soft-top roof which, when closed, offers very similar refinement to a true fixed-roof car. All the same benefits as the Coupe apply here – you get a calm, composed and intuitive driving experience, making it easy to cover hundreds of miles without strain, along with a plush cabin extensively trimmed in leather, wood and metal.
Check out used Mercedes C-Class Convertible cars
Audi A5 Cabriolet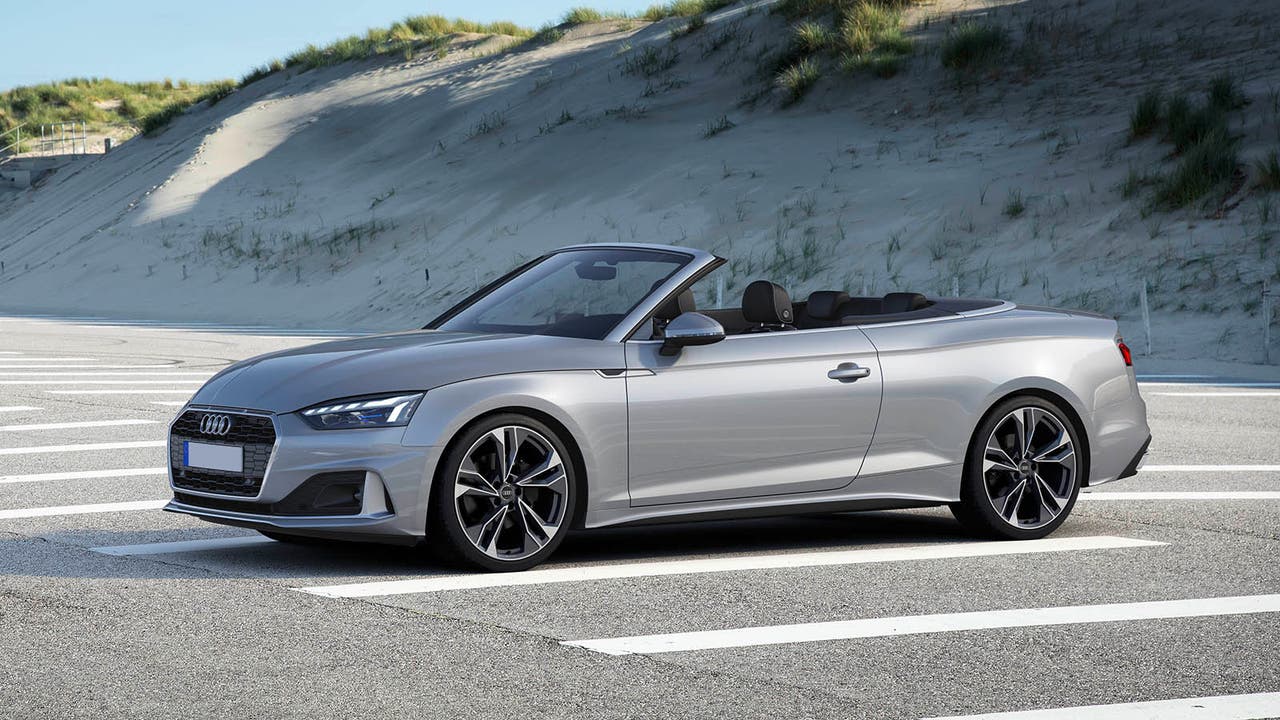 From new, the Audi A5 Cabriolet wasn't a cheap car but you can pick these up on the used market at a substantial discount on their original price. They're worth it, too, with a slick, high-tech interior with smart features like the brand's Virtual Cockpit digital driver's dials that can show a full-screen map in your instrument cluster. Strong turbocharged engines, unshakeable handling and Audi's optional quattro all-wheel-drive system make the A5 Cabriolet a convertible you can use all-year round.
Browse used Audi A5 Cabriolet cars
Volkswagen T-Roc Cabriolet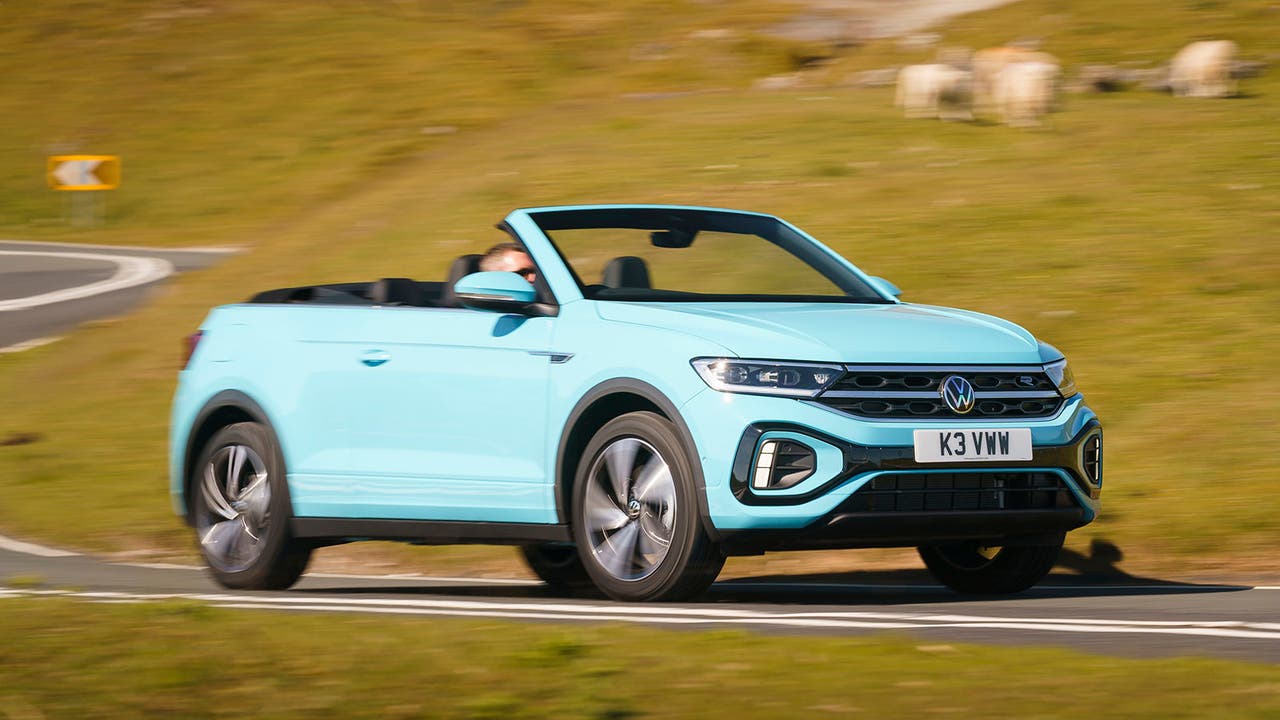 Clearly, the Volkswagen T-Roc isn't what many of us would think of when we first think of a convertible. Nevertheless, the quirky T-Roc Cabriolet marries the joy of driving with the roof down, with the upright practicality and image of the Volkswagen's popular family SUV. With a high centre of gravity and a comparatively hefty kerb weight, the T-Roc convertible won't be as fun as the sports cars on this list to drive, but it'll certainly be the best convertible here for carrying four adults, or for trips to everyone's favourite furniture store.
Search used Volkswagen T-Roc cars
BMW Z4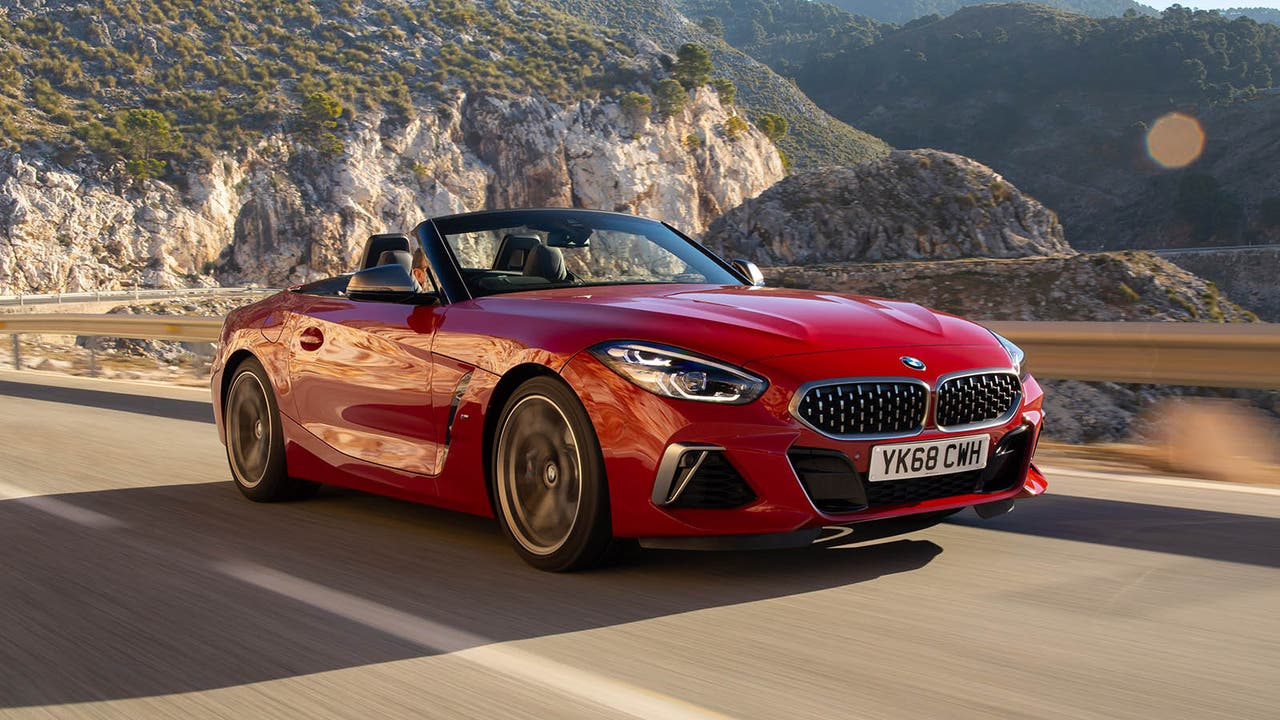 Take one look at the BMW Z4 and it makes a pretty clear impression. The long bonnet, rear-mounted cabin and snarling front grille all make it clear this is a serious sports car. Plus, with sweet handling and massive power from BMW's turbocharged engines, there'll be no doubt remaining once you put your foot down. Under the skin, it's mostly the same as the Toyota Supra but, where that car is a hardtop coupe, the BMW is a convertible only, letting you pair the thrill of driving it with the thrill of the open sky above you.
Check out used BMW Z4 cars for sale
Audi A3 Cabriolet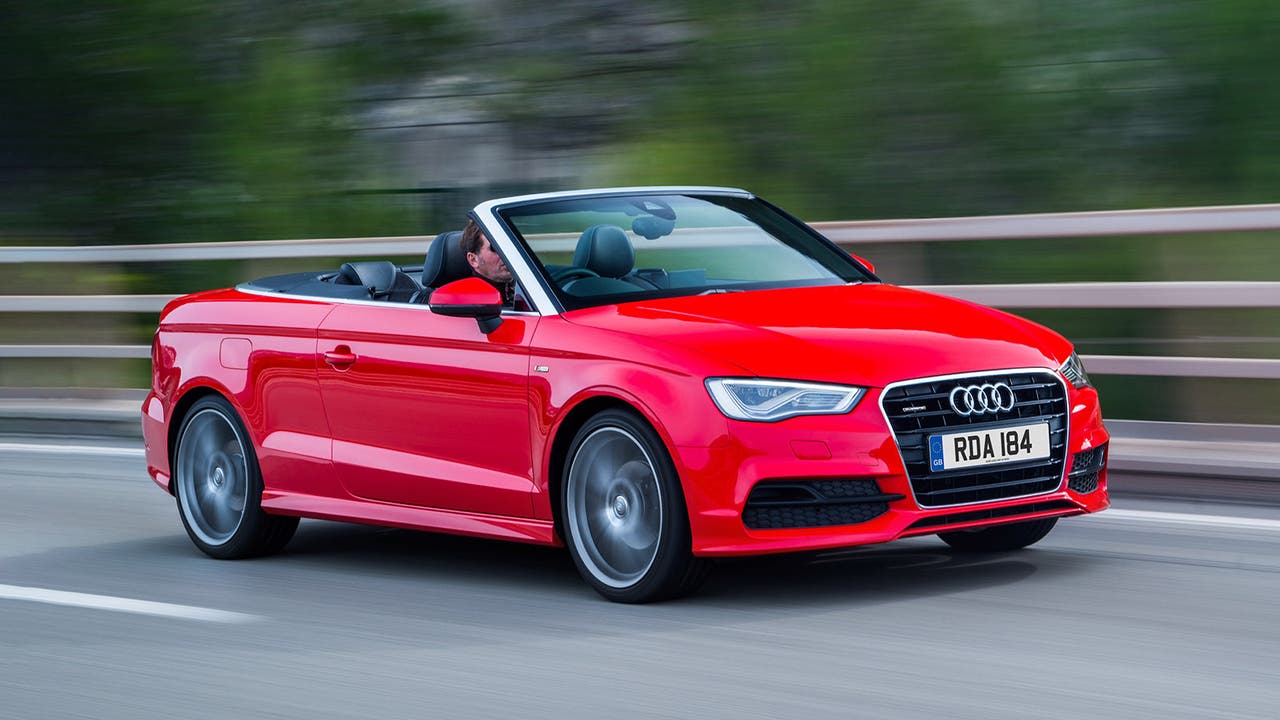 The Audi A3 Cabriolet puts a new spin on the familiar A3 formula. It gets its own handsome bodywork that gives it a longer, more graceful look than the standard A3 hatchback, closer in spirit to the A3 Saloon. The A3 Cabriolet also benefits from a long fabric folding roof that stretches to cover its four-seat cabin. There isn't a lot of space available in the back, especially for adults, but you'll find it's just as handy when used as extra cargo storage. On the road, it feels every bit as composed, calm and capable as the regular A3.
See a choice of used Audi A3 Cabriolet cars
Save cash on your perfect convertible
Motorpoint has a wide choice of used convertible cars, all at the lowest price guaranteed by our Price Promise. For something with a different flavour – check out our picks for the best cars for country driving.