Electric power is perfect for wafting around in quiet luxury. Here are our top choices for opulent EVs
Luxury cars are technological showcases – the result of lots of clever brains and cutting-edge innovation. So, while electric cars have now filtered down to the mainstream, they found their footing in the luxury class, and that's where the most impressive EVs are found.
Carmakers have spent decades making engines as quiet as possible to create serene, refined luxury cars. Typically, these high-end flagships have had overpowered engines, too, with faster acceleration than is truly necessary. Electric cars have both these qualities – the motors are whisper-quiet and all the power is available instantly for that addictive off-the-line speed. Here are 10 of the best luxury electric cars you can buy right now.
1. Mercedes EQS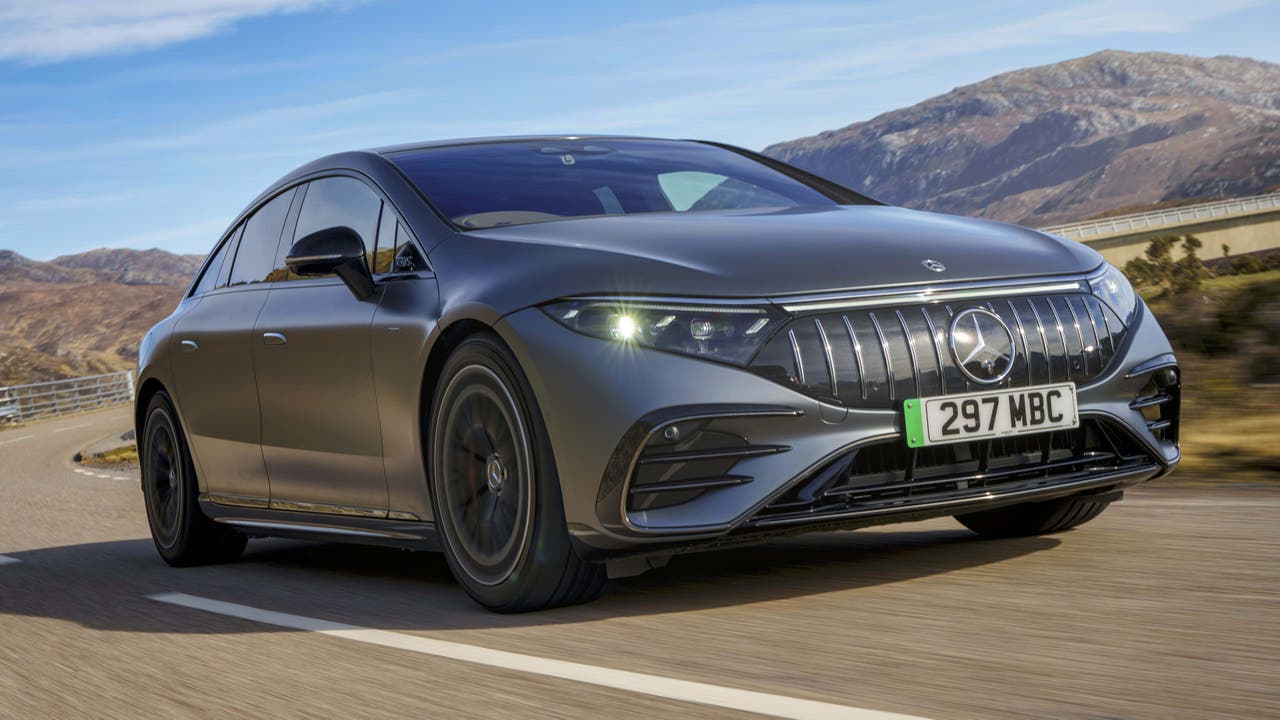 Mercedes' ultra-luxurious Bullet Train-like EQS is the electric equivalent to the S-Class, and combines the brand's latest knowhow on powertrains and technology. Hidden underneath its slinky, aerodynamic styling is a large 108kWh battery. Both these elements combine to produce an official electric range of 452 miles – comfortably making the EQS the longest-range electric car on sale in the UK. With the optional Hyperscreen infotainment system – measuring 56 inches from corner to corner – the EQS has an interior like no other car, either.
2. BMW iX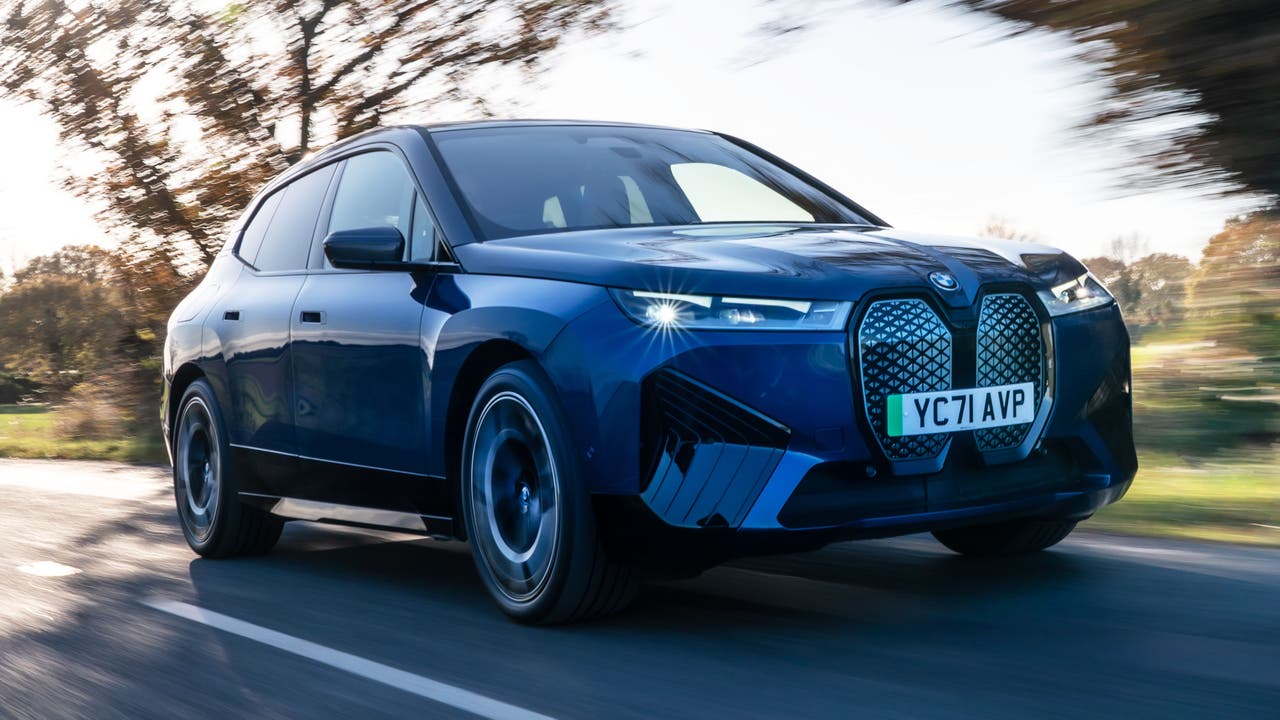 It's a challenging car to look at but, get past its divisive styling, and the BMW iX is one of the very best luxury electric SUVs. BMW has managed to make the iX drive deftly and ride comfortably – not an easy task in a car weighing around 2.5 tonnes. The mid-range iX xDrive50's 'engine' boasts a 105kWh battery and a 380-mile range. At nearly five metres long, the iX offers serious space, but it's the gently curved screens and high-class materials that will make a lasting impression. If you want all these features wrapped up in a more conventional saloon body style, BMW also sells the i7.
3. Porsche Taycan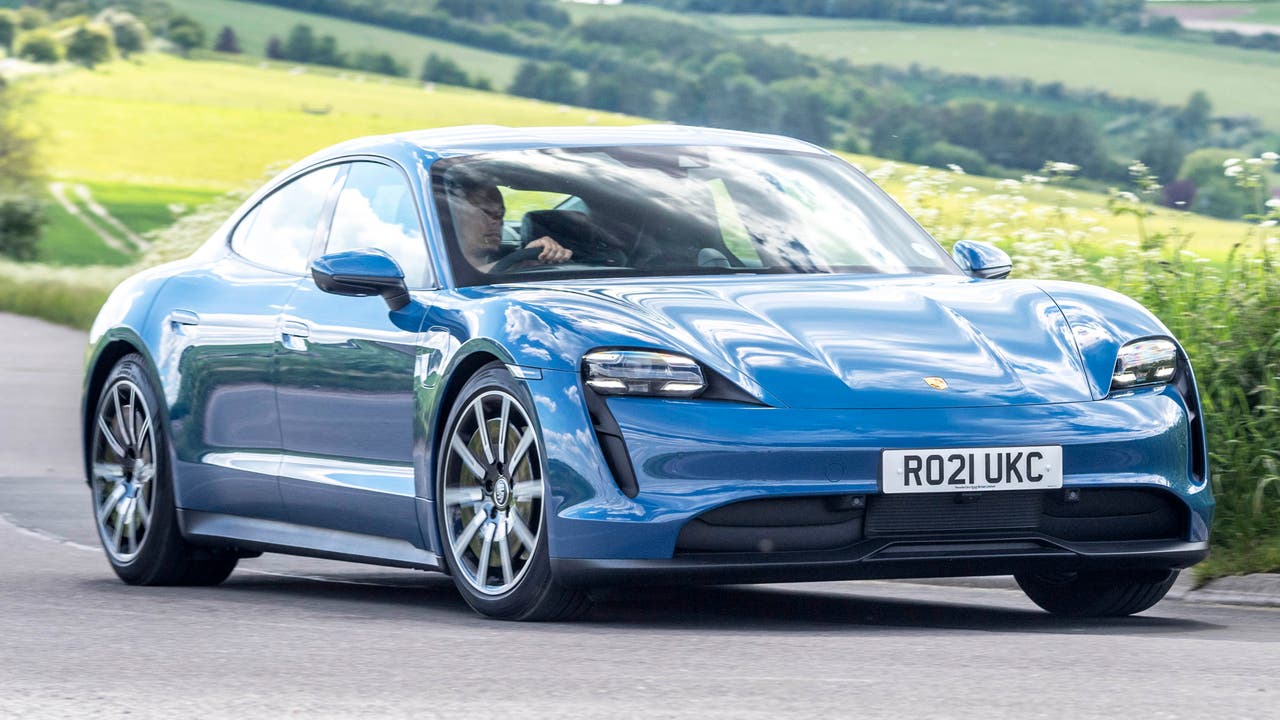 Porsche is known for its evocative petrol-powered sports cars like the 911 and Boxster but, these days, those cars make up a relatively small proportion of its sales. Of course, the Macan and Cayenne SUVs are popular, but the Porsche Taycan has also been mopping up sales. This is the antidote to the suggestion that EVs are soulless to drive, with typically Porsche-like handling and breathtaking performance. Alongside the saloon, there are Sport Turismo and Cross Turismo estate versions – the latter with jacked-up SUV-like styling.
4. Audi e-tron GT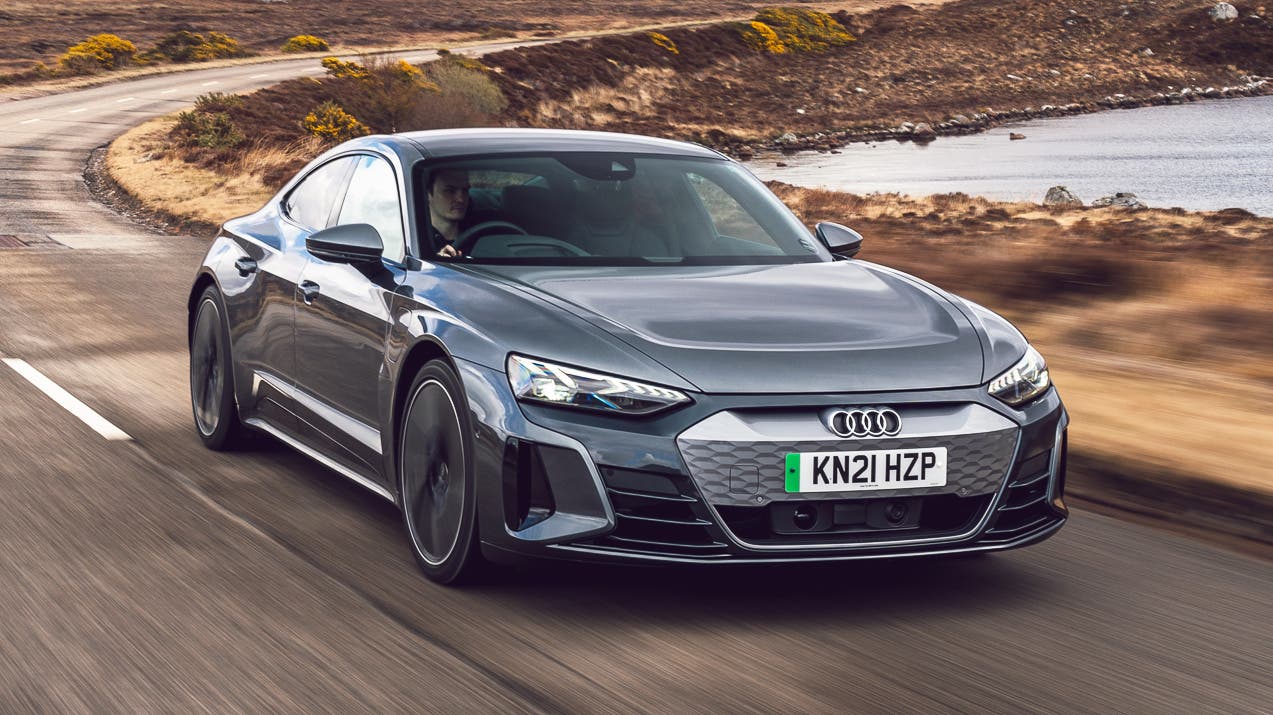 Closely related to the Taycan, the Audi e-tron GT is equally impressive and a fraction more affordable. Arguably, the e-tron GT feels a little more futuristic, not least because it looks like a spaceship sent from a distant planet. Its 270kW charging tech – also shared with the Porsche – is top-rate and, if you find a powerful enough charger, a 10-80% top-up takes just 20 minutes. Add in a suitably sporty driving experience and the Audi e-tron GT ticks a lot of boxes – including value for money, if you compare it to a petrol-powered Audi A8.
5. Mercedes EQB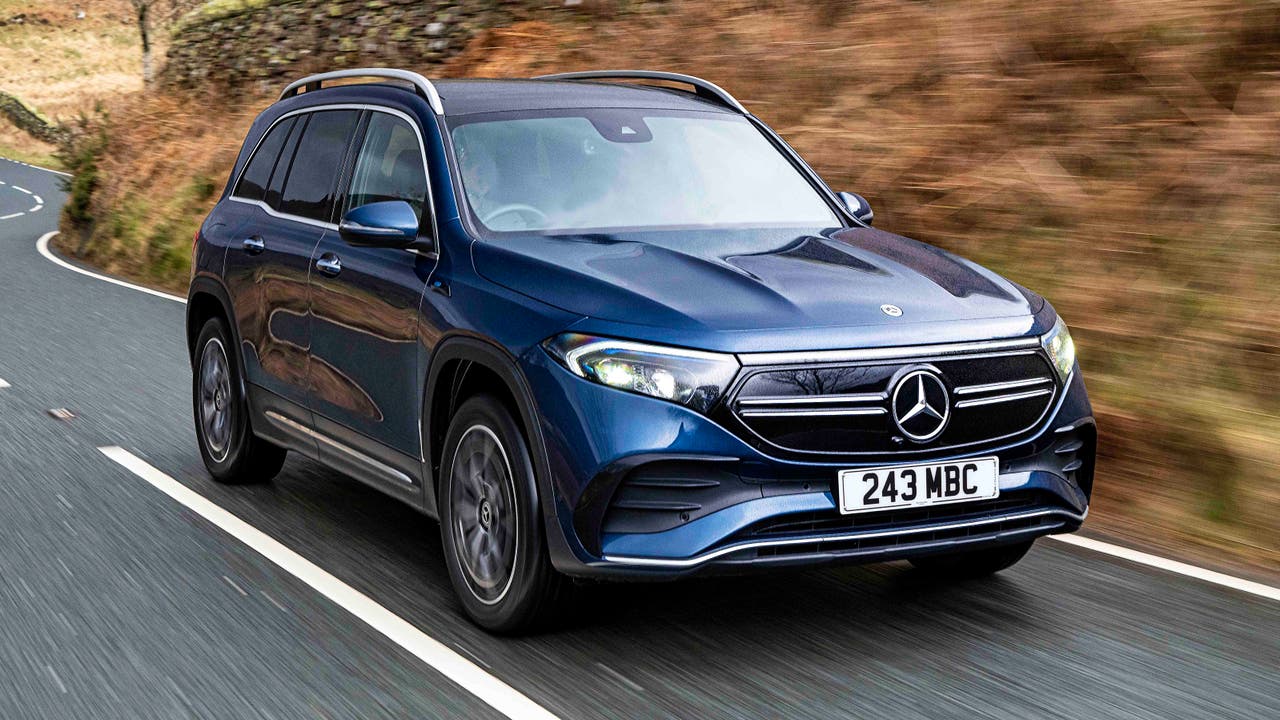 Dropping down a few price bands, we get to the Mercedes EQB. This is the electric version of the GLB and squeezes seven seats into its relatively compact proportions. It's the only electric seven-seater that isn't a Tesla Model X or a van, but still features the luxury experience you get from costlier Mercedes models. With two large screens ahead of you, sumptuous materials to touch and everything feeling expensive, it's a really nice family bus. Although we can't vouch for how luxurious it'll feel with a full complement of screaming kids on board.
6. Audi e-tron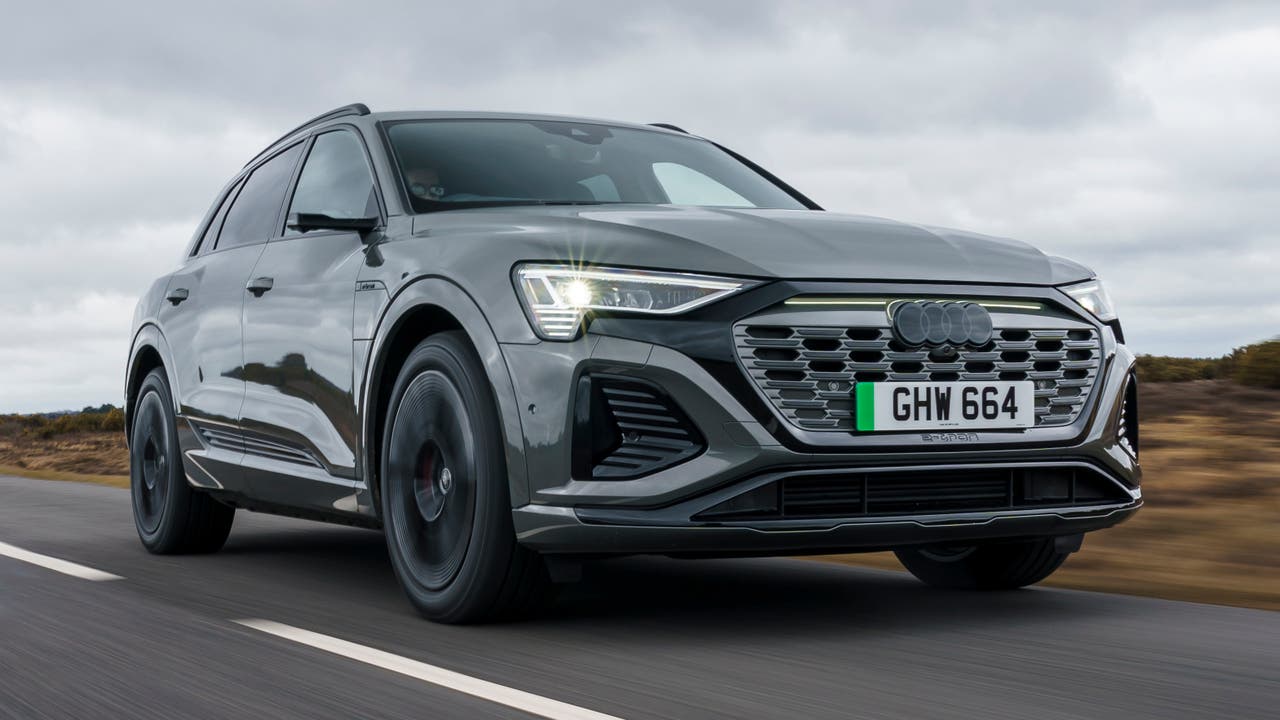 Fantastically comfortable, quiet at speed and as well built as Fort Knox – the Audi e-tron SUV (renamed the Q8 e-tron from late 2022) is still a top choice for a large luxury electric SUV. To keep pace with an increasingly long list of rivals, the Q8 e-tron gains faster charging and larger batteries. But what remains is the e-tron's effortless driving experience during tiring, stressful commutes – you'll appreciate the e-tron on traffic-filled drives home after a long workday.
7. Mercedes EQC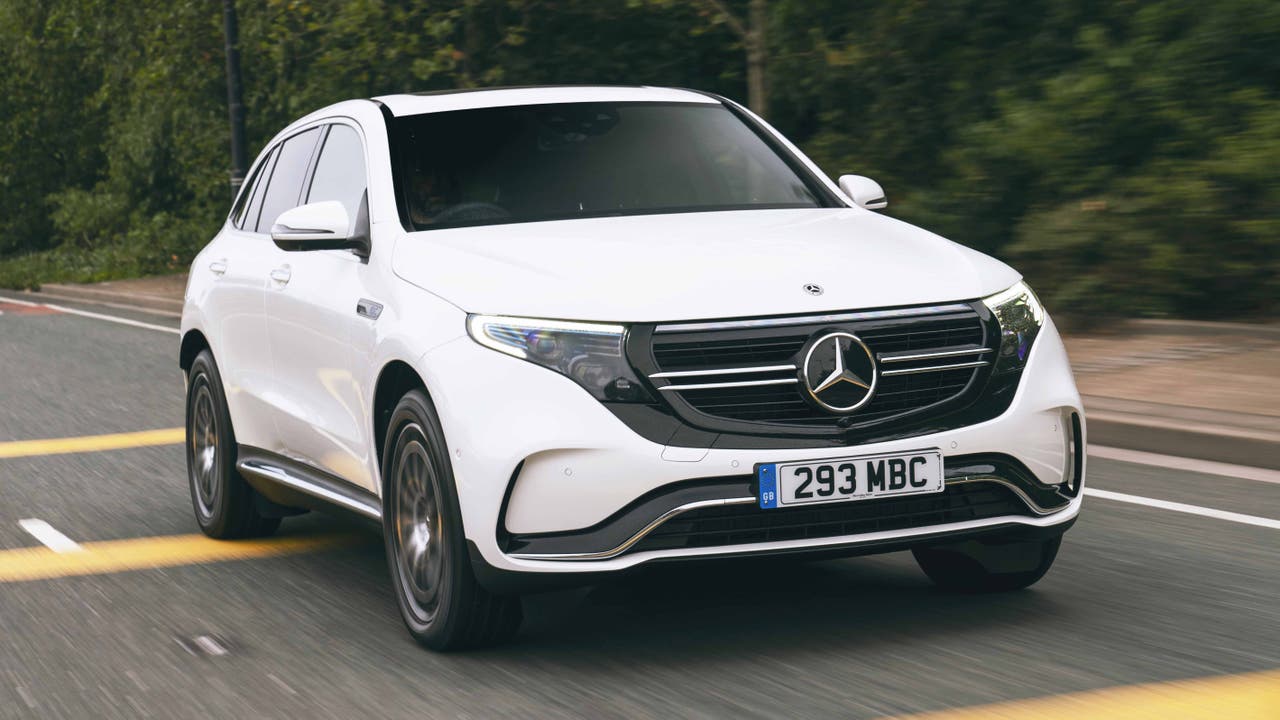 The e-tron and the Mercedes EQC have always been close rivals, so your preference might come down to the badge or the interior design. The EQC is another SUV that puts a major focus on comfort and refinement, with the added benefit of a really spacious feel thanks to the car's large size and its open dashboard. Plus, you get the interior quality that recent Mercedes models have showcased and luxurious materials.
8. Hyundai Ioniq 5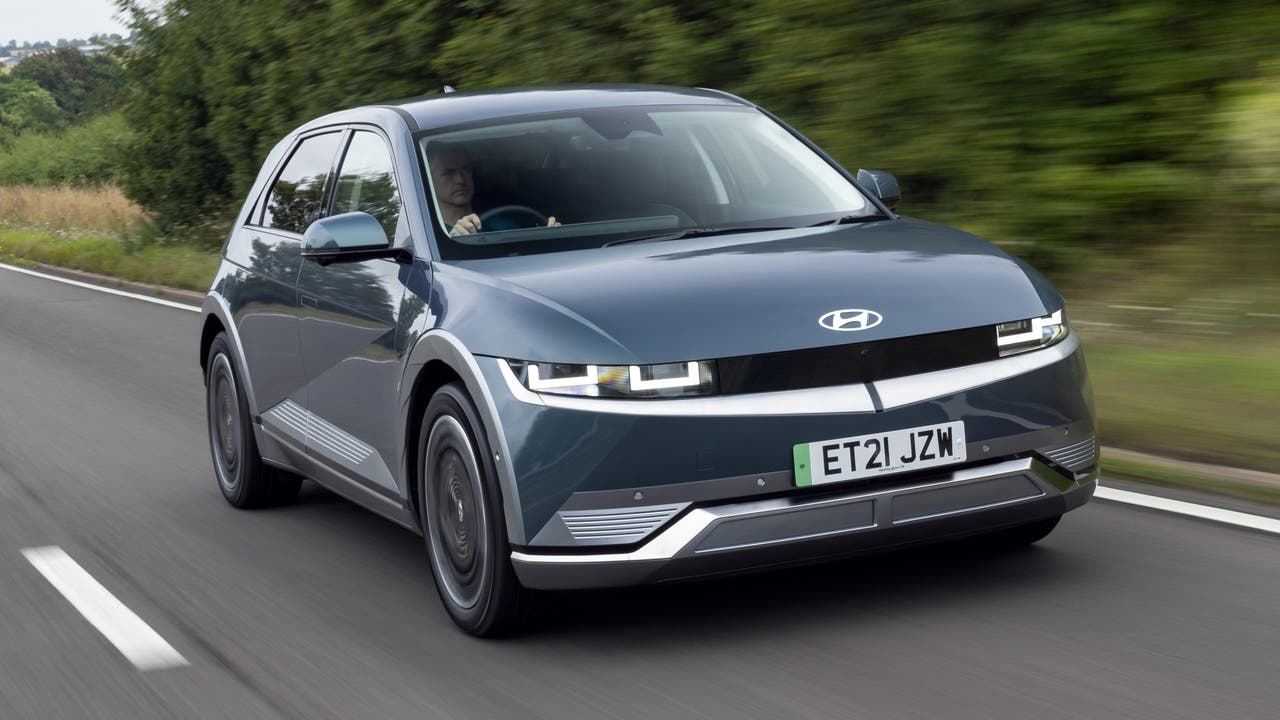 Huh? A Hyundai on our list of best electric luxury cars? Hang on there, because the Hyundai Ioniq 5 is much different to an i10 or a Kona. Its EV-specific powertrain means there's a lot of space to stretch out inside, and a big boot to, er, boot. The Hyundai matches the Taycan and e-tron GT for charging tech – and perhaps even for kerb appeal – and its near-300-mile range is achievable in real-world driving. If you would like a little more luxury and a different badge, check out the Genesis GV60, which uses the same powertrain as the Ioniq 5 but in a slightly more premium package.
9. Nissan Ariya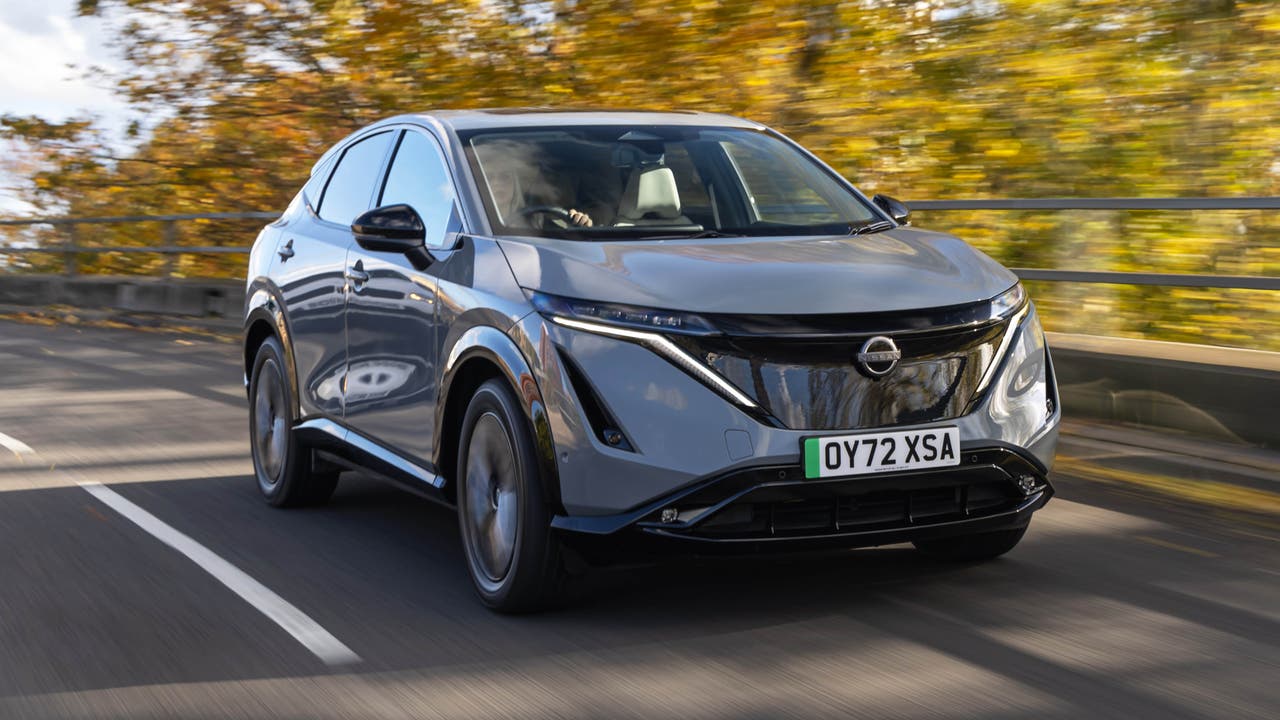 The Nissan Ariya is the brand's attempt to pinch customers from Audi, Mercedes and BMW. While it's not as glamorously opulent as the cars further up this list, you'll certainly feel like you're in a luxury environment. There are touch buttons integrated into the wooden dashboard trim, Japanese woven interior details and even shagpile carpets – something you might only expect to find in Rolls-Royces and Bentleys. It's head and shoulders above a Qashqai for interior quality, and boasts a near-silent driving experience.
10. Polestar 2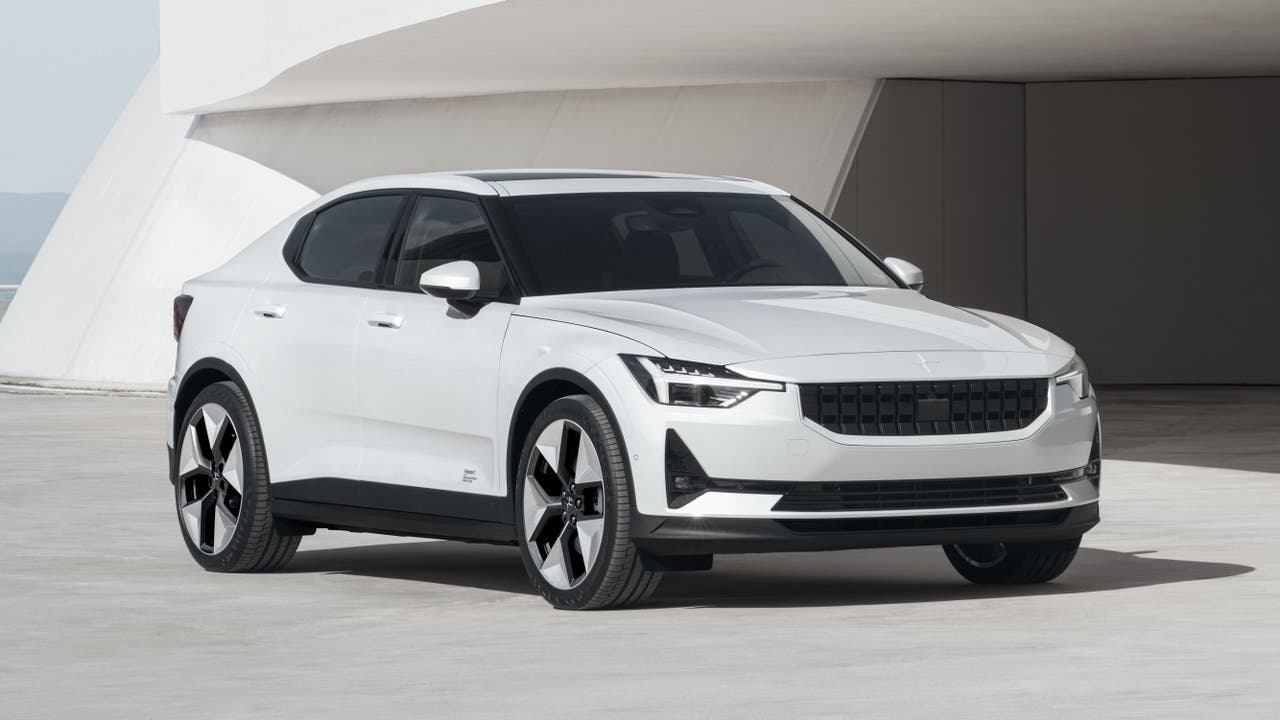 The Polestar 2 is a car with Volvo DNA and its headlights locked on the all-conquering Tesla Model 3. But it offers better build quality and slightly better practicality than the Tesla, and comes close in terms of range. Polestar is big on sustainability and traceability, so it offers vegan upholstery alongside traced Nappa leather. If you like the Polestar way of doing things, the 2 is just the start of its EV rollout, with the 3 now on sale and the 4 set to follow suit.