Visit our Family Fun Day at Motorpoint Oldbury
02 August 2019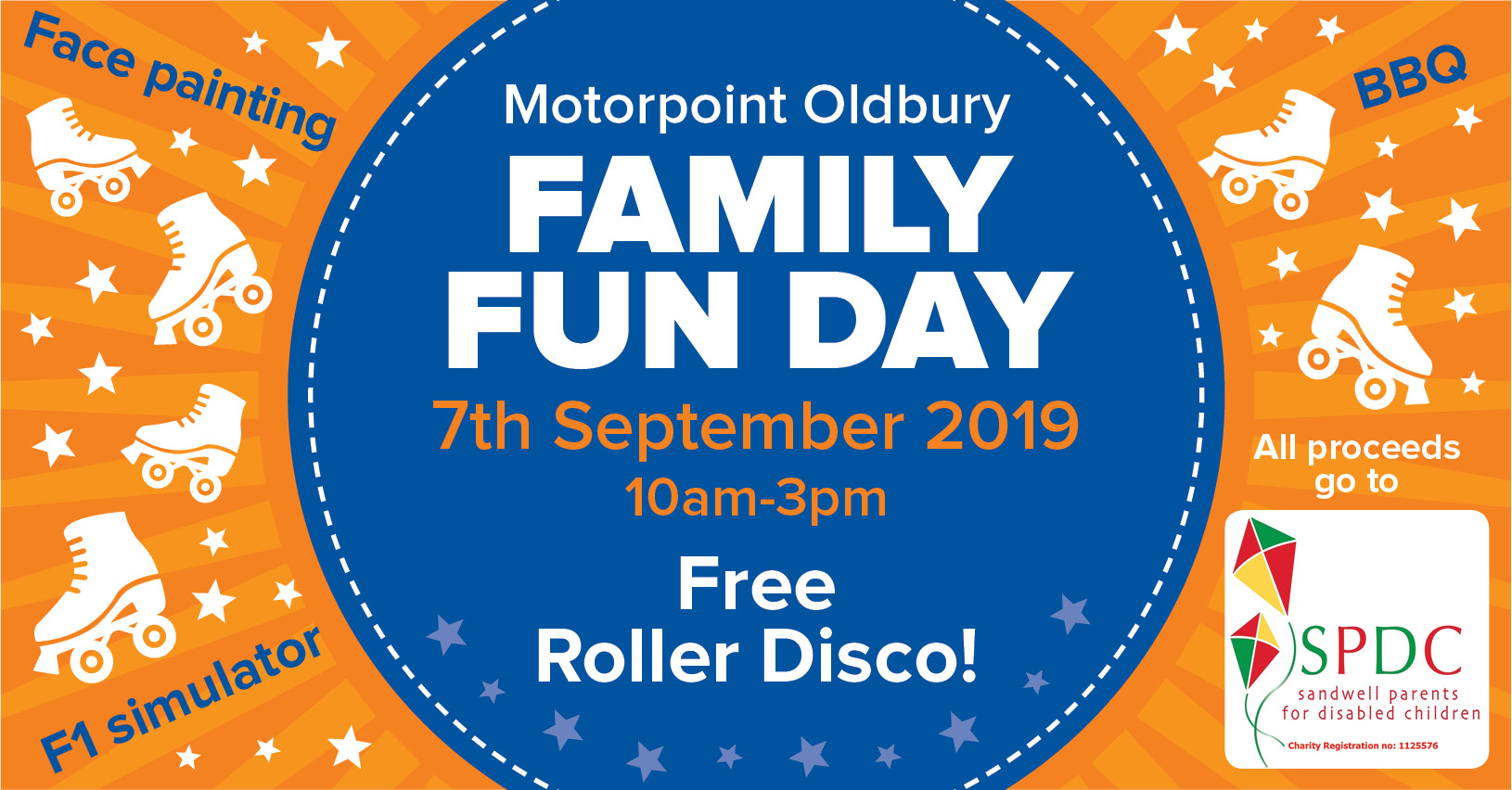 Photos © 2021 Motorpoint
We want to welcome you to the Motorpoint Oldbury Family Fun Day!
"There's plenty to do with a roller disco, ice cream van and BBQ along with an F1 Simulator!"
Join us on Saturday 7th September as we create sun-soaked memories while we raise money for charity. There's plenty to do at our local Fun Day with a roller disco, ice cream van and BBQ along with an F1 Simulator for the big kids to enjoy.
The disco is getting on a roll at 10am and will be open all the way until 3pm with a DJ playing your favourite tunes. From 10 – 11am, it will be reserved exclusively for those involved with Sandwell Parents for Disabled Children, in support of our charitable partner.
It can accommodate up to 25 children at any one time so there's space for everyone. Plus, there'll be instructors there and we'll provide all the skates and pads so you just have to roll the day away!
All proceeds from the day, which runs between 11am – 3pm, will also be donated to Sandwell Parents for Disabled Children. Based at the Old Vicarage in West Bromwich, the charity works to give every disabled child or young person in the borough full access to a range of play and leisure opportunities. Last year, it supported over 250 disabled children participate in everything from athletics, football and table tennis to hydrotherapy, sensory rooms and trampolining.
Matthew Walker, General Manager of Motorpoint Oldbury, said: "We are looking forwarding to meeting everyone in September at our special Family Fun Day. It promises to be lots of fun, with plenty of activities to entertain people of all ages throughout the day."
There's so much to enjoy! The site will be open from 10am so join us and make the most of the summer sun at Motorpoint Oldbury.
Find us at 100 Churchbridge, Oldbury, B69 2AS, just 5 minutes from junction 2 of the M5.
Press releases
For all media enquiries please contact Stephen Wright, PR Manager on 01332 227239 or 07825 308326. Alternatively by email.