Motorpoint staff travel three times round the world to deliver cars to customers homes
15 September 2020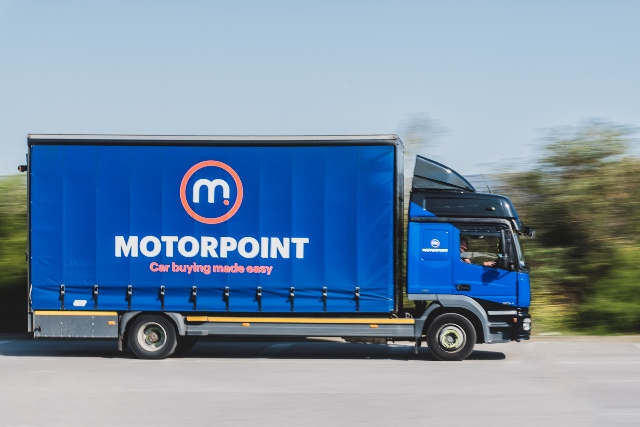 Photos © 2021 Ryan Murrant Photography
Motorpoint staff have travelled more than times three round the world since April delivering cars to customers' homes
"We knew we had driven quite a few miles in the last three to four months but even we were taken aback by exactly how far team members have travelled to take customers car from the dealership to the doorstep"
The UK's leading independent car retailer launched a dedicated free Home Delivery Service during lockdown in response to demand from customers backed by a 14-day Money Back Guarantee to ensure total piece of mind.
Since then teams from across Motorpoint have been busy working not only preparing the vehicles in line with the latest guidance from Public Health England but also taking to the roads to deliver thousands of cars and commercial vehicles to customers across England, Scotland and Wales.
Together, they have spent a total of 166 days on the road, driving over 83,000 miles to and from their branches around the UK mainland. This is equivalent to travelling more than three times around the world.
Mark Carpenter, Chief Executive Officer of Motorpoint, said: "We knew we had driven quite a few miles in the last three to four months but even we were taken aback by exactly how far team members have travelled to take customers car from the dealership to the doorstep.
"If you were to line up all of the low mileage, nearly new cars that have been delivered to people's homes, you are talking over six miles. That's some distance and has only been possible thanks to the continuing commitment of absolutely everyone at Motorpoint to keep our customers on the road both during and after the lockdown."
Motorpoint currently has thousands of low mileage, nearly new cars and light commercial vehicles available from over 30 different manufacturers. Every vehicle comes with the balance of manufacturer's warranty backed by the Motorpoint Price Promise. This means Motorpoint will refund the difference to any customer within seven days of their order if they find the same car cheaper from a competitor. As an added bonus, it will also give the customer £50 worth of Amazon vouchers to spend.
Motorpoint has also made contactless collection standard at all of its branches in the wake of COVID-19. This facility allows customers to adhere to the latest social distancing guidelines and choose, buy and drive away without any physical contact with a member of staff. This includes Motorpoint's Unaccompanied Test Drive offering where customers can test drive their chosen vehicle without someone from Motorpoint being present in the car.
Mark Carpenter added: "Our home delivery service has allowed us to deliver our customers cars direct to their door throughout the UK mainland not only at a time of their choosing but also with the peace of mind that comes from our 14-day money back guarantee. We look forward to travelling even greater distances in the coming weeks and months to deliver even more low mileage, nearly new cars to our customers' homes."
Press releases
For all media enquiries please contact Stephen Wright, PR Manager on 01332 227239 or 07825 308326. Alternatively by email.