Motorpoint staff to take to the streets for Lancashire Mind
28 June 2018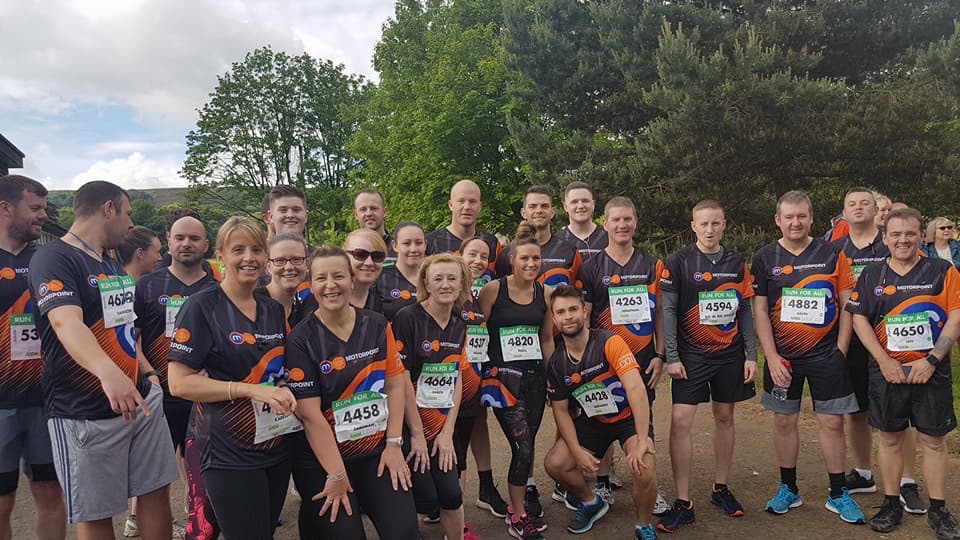 Photos © 2021 Motorpoint Burnley take part in the Burnley 10K
Staff join forces with local charity for the Burnley 10K
"Motorpoint staff will take to the streets of Burnley next month to help raise money for Lancashire Mind in the Burnley 10K."
With charity at the forefront of our minds, it's no surprise that Motorpoint staff are set to embrace another challenge for a worthy cause. The team at our East Lancashire-based branch will take to the streets on Sunday 15th July to help raise money for Lancashire Mind in the Burnley 10K.
Now in its sixth year, the Asda Foundation Burnley 10K starts and finishes in the town's popular Towneley Park. Over 2,000 people are expected to get involved in this year's run, which Motorpoint is once again co-sponsoring. Our team will be taking part alongside a number of suppliers and customers, all of whom are keen to swap their suits for running shoes.
Motorpoint Burnley team up with many groups as part of a company-wide effort to raise funds for issues close to our hearts. They have recently adopted the local Lancashire Mind as the new charitable partner and this is the first key event on the calendar. Based in Chorley, Mind Lancashire is a mental health charity who works in partnership with others to provide training and support. Through organised actions, they also campaign across the area to make mental wellbeing a priority.
Cliff Graham, General Manager of Motorpoint in Burnley, explained: "The Burnley 10K is one of the region's most popular charity fundraising events and we're delighted to once again be participating. The team has all been busy training after work to make sure they are in the best shape and all being well we hope to raise upwards of £1,500 for Lancashire Mind on the day."
As part of the UK's largest independent car supermarket, Motorpoint has been based in Burnley since November 2001. Just a short drive from J9 of the M65, the site is a long-established 10-acre branch on Rosegrove Lane in the town. It is home to over 500 cars from 30 different manufacturers, from family cars to commuter-friendly vehicles. Better yet, when you buy a car with Motorpoint Burnley, or any of our branches, you can drive away on the same day.
To find out more, contact our sales team or browse our selection of high quality, low mileage used cars for sale.