Motorpoint is sponsoring the Derby 3K Fun Run
28 January 2019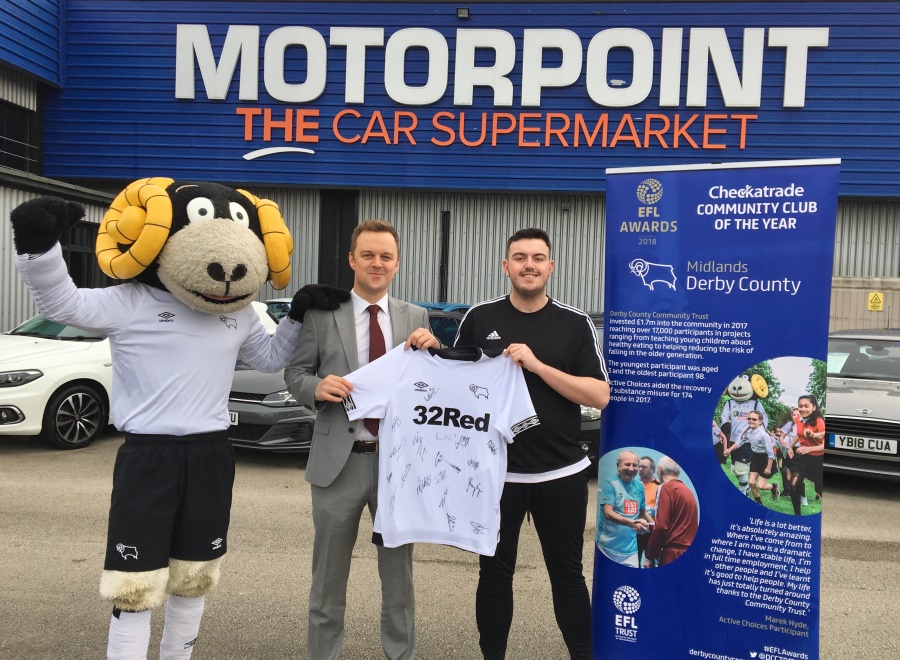 Photos © 2021 Motorpoint
Motorpoint staff will take to the streets of Derby this Spring to help raise money for the Derby County Community Trust.
The Motorpoint headquarters are in the city so we're proud to sponsor the popular Derby 3K Fun Run on Sunday 7th April. It's all a part of our support for our chosen charity, the Derby County Community Trust, in 2019.
The Derby 3K Fun Run takes place shortly after the conclusion of the Derby 10K. The event, which starts and ends at Pride Park, is designed to be accessible for all, including pushchairs and wheelchairs. Over 5,000 runners participated in both the Derby 10K and 3K last year. They raised over £30,000 for projects across Derbyshire. Since its inception in 2000, it has become one of the highlights of the city's calendar, attracting support locally, regionally and nationally.
Stuart Inglis, General Manager of Motorpoint Derby, explained our sponsorship. "We are delighted to be sponsoring this year's Derby 3K as part of our support for the Derby County Community Trust. It's a high profile event in the city and the team are looking forward to joining the thousands of other runners raising money for local charitable causes."
Emma Pilgrim, Events Manager at Derby County Community Trust, is just as excited about the new partnership. "We are thrilled to have Motorpoint on board, not just as the Derby 3K sponsor, but as part of a wider relationship which will see them supporting the Trust throughout the year."
Motorpoint Derby is based on Chartwell Drive just off the A52. The five-acre branch stocks over 500 low mileage used cars available to drive away same day from over 30 different manufacturers. They are all backed by our recently launched Price Pledge. Launched in November 2018, Motorpoint will refund the difference to any customer within seven days of their order if they find a like for like car from a competitor. As an added bonus, we will also give the customer £50 worth of Amazon vouchers to spend.
For more information about the Derby 3K Fun Run, including how to enter, visit the website here.
Press releases
For all media enquiries please contact Stephen Wright, PR Manager on 01332 227239 or 07825 308326. Alternatively by email.