On Sunday 26 March 2023, Motorpoint Derby had the pleasure taking on the headline sponsorship for this year's Derby Fun Run - part Derby County Community Trust (DCCT) annual fundraising programme.
This year two Motorpoint employees - Luke Jackson and Jerry Warren - took part in the 10K part of the event which came before the fun run and started at 9am. 
The Derby Fun Run which started at 11am is an opportunity for thousands of runners to take the streets of Derby in Spring and raise funds to improve lives and communities in Derbyshire. Runners started and ended their journey at home of the Rams, Pride Park Stadium.  
Jennie Sim, Sponsorship, Partnership and Charity Manager said: "We are always thrilled to be supporting the valuable work of the Derby County Community Trust, one of Derby's largest fundraisers again this year. The Derby Fun Run is a great event created to help keep the wider Derby community active and we at Motorpoint are proud to be the main sponsor of this event. Well done to all the runners who took part in Derby 10K and Fun Run."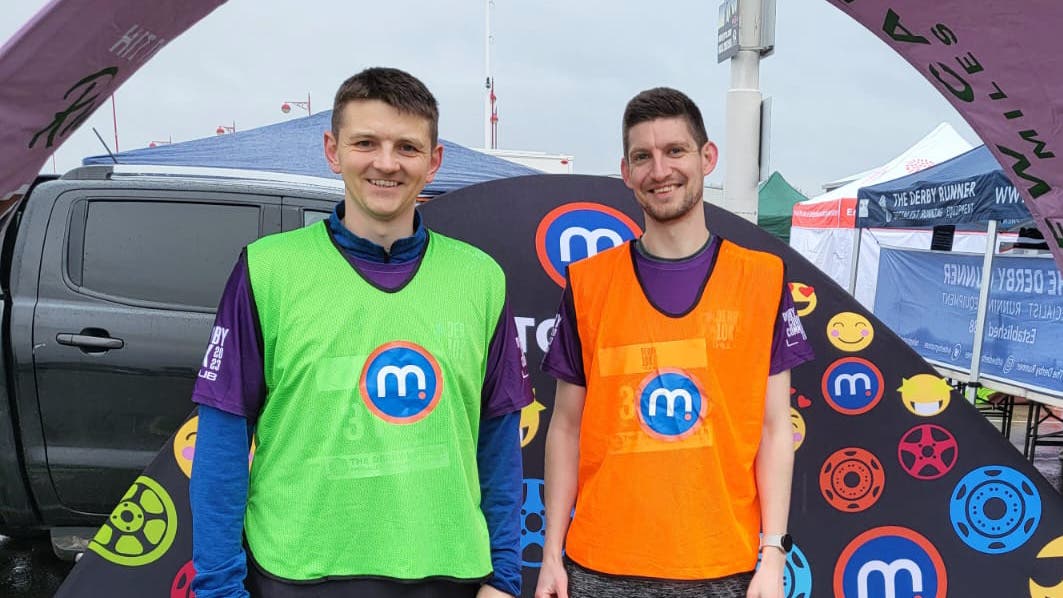 Digital Designer completes his first ever 10K race  
Luke Jackson, Motorpoint's UX Designer, said: "This was the first 10K I've ever ran so I went in just hoping to get to the end but was extremely proud to have finished in 58:52. The stalls near the start/finish point had a town market feel which allowed everyone to have fun and it was great seeing what local businesses are around Derby. Now, time to give my legs some well-earned recovery time!" 
Motorpoint Manager completes his first Derby 10K  
Jerry Warren, Motorpoint's Group Risk and Internal Audit Manager, said: "Like Luke, this was my first-time entering Derby 10K, and it was good to see so many runners participate despite the horrible weather conditions.  
"The run was great fun, and I managed to run it in 52 minutes and 47 seconds which I am happy with. I would definitely race the Derby 10K again, it was a great fundraiser to help the local community."