Motorpoint helps Chris and Kem get mobile for their new TV series
29 October 2018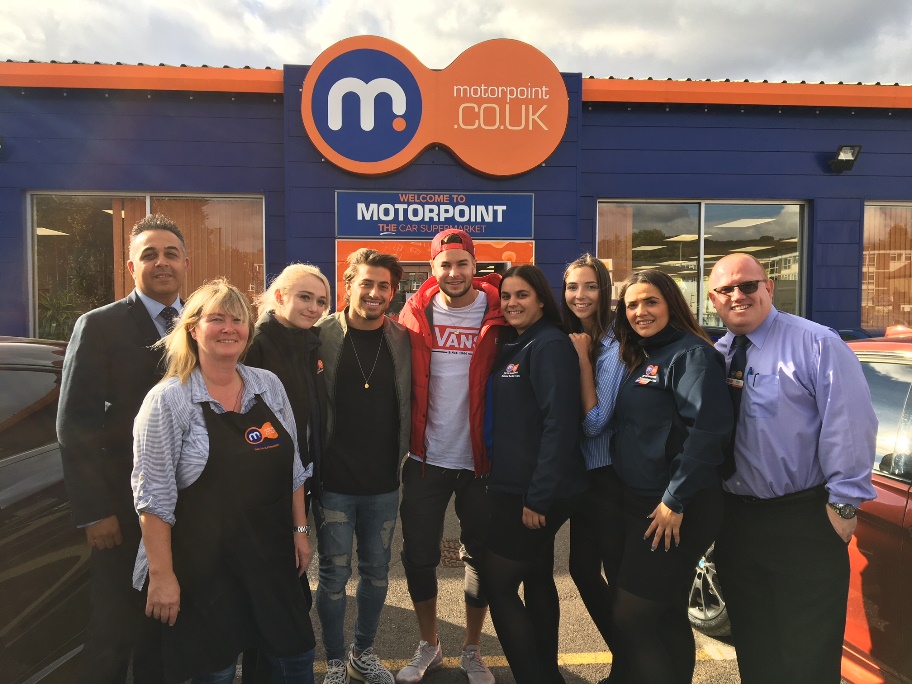 Photos © 2021 Motorpoint
Motorpoint has teamed up with Love Island stars Chris and Kem.
The reality TV stars will have an Audi Q7 to use while they film their new four-part ITV 2 series 'You v Chris and Kem'. Scheduled to air in 2019, the duo will tour the country in the luxury seven-seat SUV. The famous pair will be filmed taking on members of the public in a string of weird and wonderful challenges. In their previous series, they had to gravy wrestle, speed eat doughnuts and race camels.
Chris and Kem starred in the 2017 Love Island and have found their own fame since the show. They popped down to Motorpoint's Chingford branch in North East London recently to meet the team and collect their 'bro mobile'.
Robert Jones, General Manager of Motorpoint Chingford, was thrilled to meet them. "We have been big fans of Chris and Kem for some time. So it was a real pleasure to be able to help them out for their new TV series. We've provided them with an Audi Q7 to use as their 'bro mobile' while they are filming their latest series of challenges."
Motorpoint has a network of twelve branches throughout England, Scotland and Wales stocking over 7,000 cars from 30 different manufacturers. The great news is you can buy your next car and drive it away on the same day. Plus, we have a range of finance packages, part exchange and extended warranty options available.