Motorpoint gets set to welcome back customers in Glasgow on Easter Monday
01 April 2021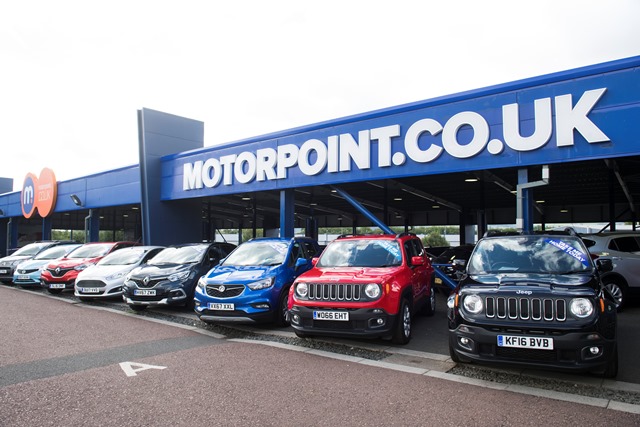 Photos © 2022 Motorpoint
Over two thirds of motorists are delaying purchasing a new car until showrooms re-open according to a new Motorpoint poll
"We're thrilled to be opening our doors to the public again next week. It's been a tough few months for the team having to do everything remotely and I know everyone is really looking forward to being able to interact with customers again in person in"
Over two thirds of motorists are delaying purchasing a new car until showrooms re-open according to a new Motorpoint poll website revealed that 75 per cent of prospective buyers prefer to wait until showrooms re-open before committing to purchasing a new vehicle. Some 1,672 people took part in the study by Motorpoint, the UK's largest independent car retailer, with a network of stores across England, Scotland and Wales.
The news comes as Motorpoint prepares to welcome back customers through its doors in Scotland on Easter Monday after an absence of over three months due to the COVID-19 pandemic.
Since early January customers have only had the option of using the company's Reserve & Collect or Home Delivery services. The latter has proved particularly popular, with Motorpoint staff delivering a vehicle to a customer's door every six minutes during the current lockdown.
Adam Gilmore, General Manager of Motorpoint Glasgow, said: "We're thrilled to be opening our doors to the public again next week. It's been a tough few months for the team having to do everything remotely and I know everyone is really looking forward to being able to interact with customers again in person in a safe and secure environment.
"We have already had lots of customers, old and new, calling the branch to make appointments so they can come and view the vehicles in store that they are interested in which is really encouraging. Unfortunately, we won't be able to offer test drives until later in April but apart from that customers are welcome to browse the hundreds of cars we have in stock in branch at their leisure seven days a week from Easter Monday onwards."
Motorpoint currently has up to 500 low mileage, nearly new cars and light commercial vehicles from 30 different manufacturers in stock in Glasgow, all of which will be available for same day driveaway. A further 6,000 vehicles are available across the group.
Plus, every vehicle comes with the balance of manufacturer's warranty backed by the Motorpoint Price Promise. This means Motorpoint will refund the difference to any customer within seven days of their order if they find the same car from a competitor. As an added bonus, it will also give the customer £50 worth of Amazon vouchers to spend.
As part of the company's COVID-19 safeguarding processes, all vehicle collections om Glasgow will be completed in specially designated areas to always guarantee social distancing while an online portal means the car buying experience is completely paperless with customers able to sign for their new car using their mobile phone.
For further information about Motorpoint Glasgow, including how to book an appointment, call 0141 4138601.