Motorpoint extends partnership with Team Northumbria
13 February 2018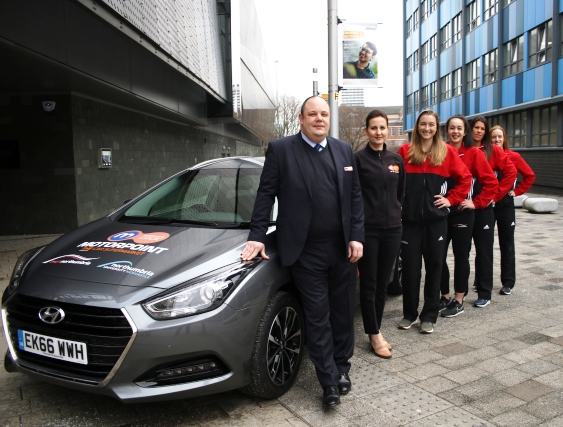 Photos © 2021 Motorpoint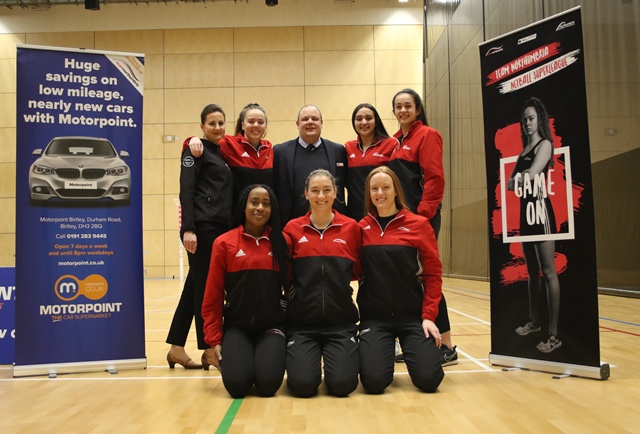 Motorpoint has extended its partnership with Team Northumbria for a further season
"Netball continues to grow in popularity all the time in the region and we hope that with our support Netball can become even bigger in the North East"
The UK's leading car supermarket, which has a branch based on Durham Road in Birtley, County Durham, has agreed to continue to support the North East's only Netball Superleague team throughout 2018.
As part of its sponsorship, Motorpoint will provide the team, and also members of the University's elite Sports Development programme with a number of branded vehicles to travel to tournaments throughout the country.
Team Northumbria is one of the major players in Netball competing in both the Netball Performance League and Netball Superleague competitions, both of which run between February and June. Team Northumbria plays all of their home games at Sport Central Arena on the Northumbria University campus. A number of the games will be broadcast live on Sky Sports.
Chris Megginson, General Manager of Motorpoint Birtley, explained: "We are delighted to be able to continue with our support of Team Northumbria. Netball continues to grow in popularity all the time in the region and we hope that with our support Netball can become even bigger in the North East."
Sue Vout, Sport Development and Engagement Manager at Northumbria University, added: "We are extremely grateful that a company of the calibre of Motorpoint continues to partner with Team Northumbria and we look forward to working with them on their activation programme throughout the 2018 season."
Motorpoint Birtley stocks over 500 new and nearly new low mileage cars from 30 different manufacturers. Conveniently located close to J63 of the A1, Motorpoint Birtley features extensive free parking, free Wi-Fi and a café open seven days a week, including until 8pm weekdays.
Press releases
For all media enquiries please contact Stephen Wright, PR Manager on 01332 227239 or 07825 308326. Alternatively by email.