MOTORPOINT BECOMES AN OFFICIAL PARTNER TO THE POSH
11 July 2022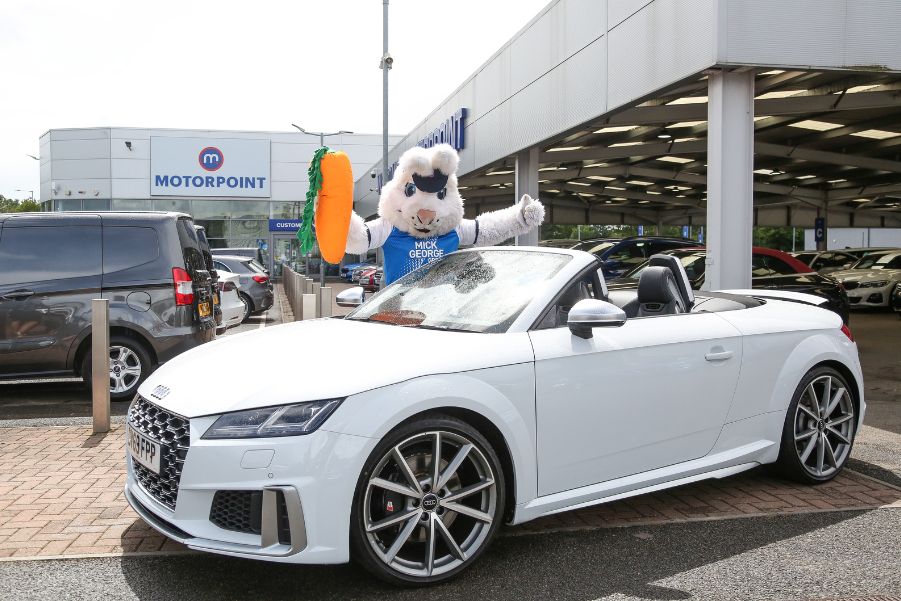 Photos © 2022 Motorpoint
Motorpoint is delighted to announce it has become an official partner to Peterborough Football Club ahead of the new season.
Motorpoint, the UK's largest independent retailer of nearly new cars and vans, has become an official club partner of Peterborough Football Club for the 2022/2023 season, which kicks off with an away match on 30th July 2022 against Cheltenham Town.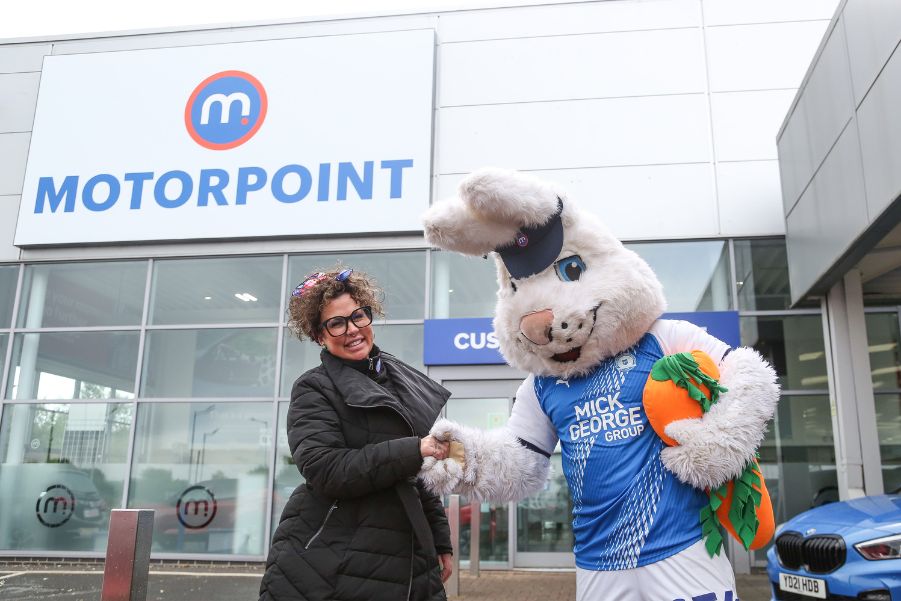 Motorpoint's Events, Sponsorship & Charity Manager, Jennie Sim said: "We are delighted to announce our partnership of Peterborough United FC for the coming season and to be able to support such a fantastic local club that's at the heart of the community."
Peterborough FC's Commercial Manager, Alex Harris said: "We are delighted to welcome Motorpoint as an official club partner. Motorpoint is a well-established nearly new car and van retailer in Peterborough and over the last 15 years has worked on a wide variety of community projects raising money for local charities. Together we have lots of exciting plans in the pipeline including a monthly competition and a range of ways to win tickets through exciting content activity over the coming months."
"Peterborough Motorpoint were one of the first sponsors of the new stand behind the goal at our Weston Homes Stadium and in the new season will appear on the LED boards around the pitch. As a company, Motorpoint fits in with our core values as a football club which include their work within the city and surrounding areas. I am sure our supporters will enjoy some of our latest community initiatives and we are excited to go into more detail about these shortly."
ENDS
FURTHER INFORMATION
Delia Goldsby, PR Manager, Motorpoint
T: 01332 227239 M: 07750 042586 E: delia.goldsby@motorpoint.co.uk
NOTES TO EDITORS
Motorpoint is the UK's largest independent car and van retailer specialising in the sale of low mileage, nearly new vehicles from over 30 manufacturers.
Motorpoint was established in 1998 and employs over 900 people across the UK.
Motorpoint has 17 stores in Birmingham, Manchester, Birtley, Burnley, Castleford, Chingford, Derby, Glasgow, Newport, Oldbury, Peterborough, Sheffield, Stockton-on-Tees, Swansea, Widnes, Maidstone, Portsmouth and soon to be Edinburgh.
Motorpoint is a Carbon Neutral Company.
Every vehicle comes with either the remaining manufacturer's warranty or the Motorpoint Warranty. Each vehicle goes through a stringent safety check and is available to drive away the same day using our Reserve and Collect service.
Motorpoint guarantees Unbeatable Prices for its customer with prices checked every day by our Motorpoint pricing experts.
Motorpoint Price Promise: Motorpoint is committed to making car buying easy which is why, backed by the Motorpoint Price Promise, Motorpoint will also refund the difference to any customer within seven days of their order if they find the same car from a competitor. As a bonus, Motorpoint also give the customer £50 worth of Amazon vouchers to spend.
Motorpoint also offers a home delivery service covering the whole of the UK mainland for those customers who would prefer not to visit the branch, backed by its 14-day hassle- free, money back guarantee
Motorpoint has been named a Feefo Platinum Service Award winner for 2020
For more information on Motorpoint visit www.motorpoint.co.uk
You can find us on our social channels over on Twitter, Facebook and Instagram by using hashtag #Motorpoint.