Motorpoint backs Norton Ladies FC for a second season
26 September 2018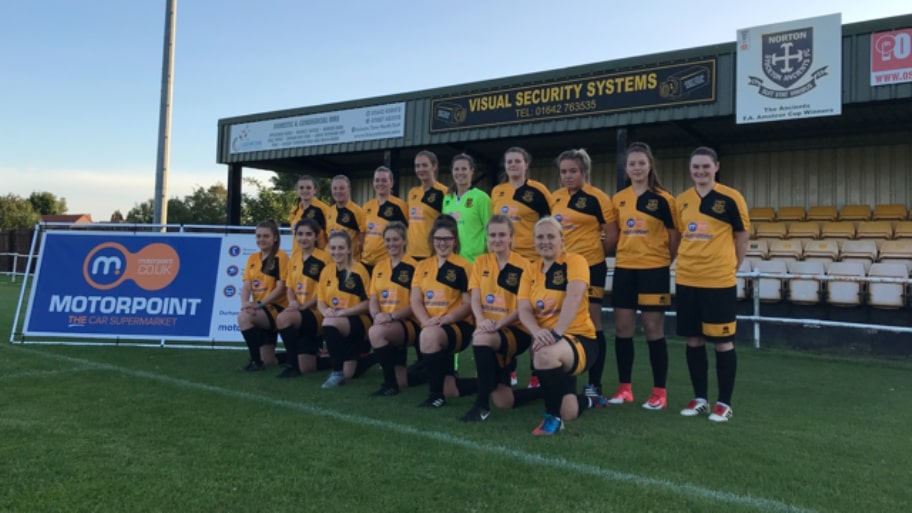 Photos © 2022 Motorpoint
We are proud to support Norton Ladies for the 2018-2019 season.
Norton Ladies FC enjoyed considerable success during the 2017-18 season. They took home the Durham County Cup as well as coming runners-up in the North East Regional Women's Football League. After teaming up with the high-flying club in Teeside last year, Motorpoint is set to carry on the success. It is all part of our community-led approach to sponsorship in the North East.
Their success earned the team their promotion to the FA National Women's League this summer (formerly the FA Premier League). Motorpoint's sponsored player, Nyci Thomas, scored an incredible 48 goals from 19 appearances. Meanwhile, Chris Burton, Head Coach and First Team Manager, was named the Durham FA Coach of the Year.
Chris Megginson, General Manager of Motorpoint Birtley, said: "We are absolutely delighted to be able to support Norton Ladies FC for a second successive season. Chris and the team are doing an amazing job with the first team. We can't wait to see them in action in the new FA National Women's League against the likes of Leeds United Ladies FC and Newcastle United Ladies FC."
Motorpoint has been an active sponsor of local sports. Over the last 12 months, we have proudly supported a number of men and women's cricket, football, netball and rugby teams.
Our Birtley branch is based on Durham Road in Birtley, County Durham. It is open seven days a week, including until 8pm weekdays. Come and browse over 500 low mileage, nearly new cars from 30 different manufacturers.