Jason Statham named favourite celeb to transport car to customers home!
28 August 2020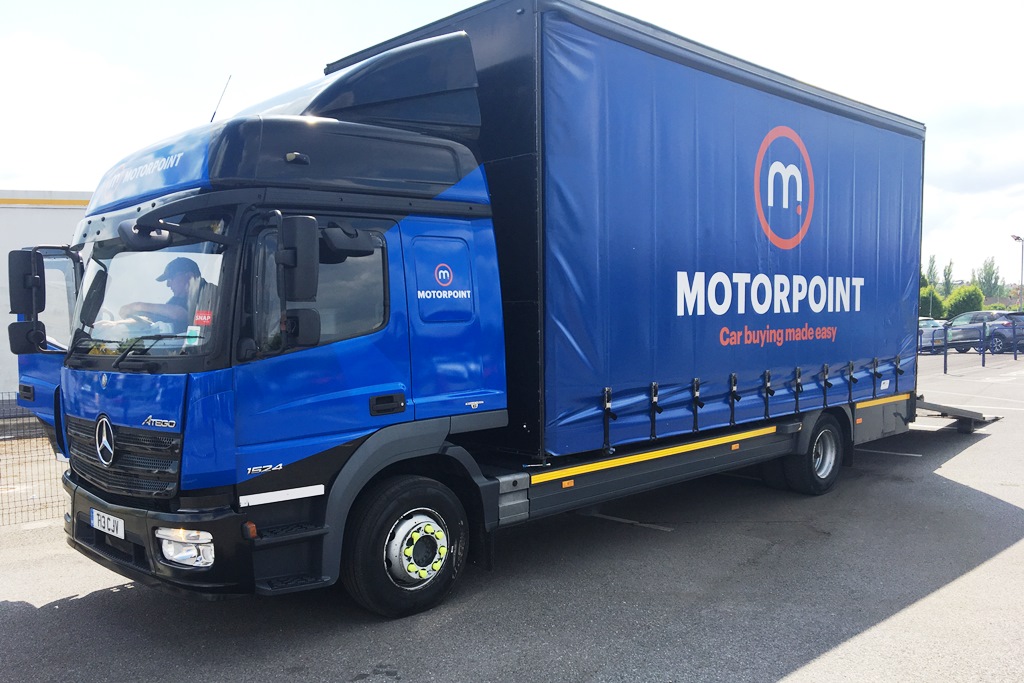 Photos © 2021 Motorpoint
Jason Statham has been voted the celebrity that most people would like to deliver their new car to their home in a new poll by Motorpoint
"At Motorpoint it's all about 'Your Car, Your Way' – just without the celebrity delivery driver unfortunately!"
The UK's leading independent car retailer, which has a network of branches throughout England, Scotland and Wales, carried out the survey on its website – motorpoint.co.uk – to coincide with its new national 'Your Car, Your Way' campaign, a key element of which is the company's free home delivery service.
Since going live with the home delivery service during lockdown, Motorpoint has delivered several thousand low mileage, nearly new cars to every part of the UK mainland. To date, Motorpoint staff have driven some 83,000 miles, the equivalent of three times round the world, in order to bring customers' cars and light commercial vehicles to their doors.
52 year-old Statham, who was chosen ahead of TV presenters Ant n Dec, former footballer David Beckham and singer Robbie Williams, became a household name thanks to his portrayal of Frank Martin, a former Special Forces solider turned driver, in 'The Transporter' series of movies.
Mark Carpenter, Chief Executive Officer of Motorpoint, said: "It came as no surprise to see Jason Statham voted the celebrity most people would like to see delivering their new car to their door. He made his name after all in the 'Transporter' films and, as anyone who watched the movies will testify, his character 'Frank Martin' never fails to deliver the goods.
"We take similar pride in our service at Motorpoint and whether it's Home Delivery, Reserve and Collect or Same Day Driveaway, just like Frank Martin, we go to extraordinary lengths to ensure our customers are happy, however they may buy, and whether they collect their car from one of our branches or have it delivered direct to their home, backed by our 14-day money back guarantee. At Motorpoint it's all about 'Your Car, Your Way' – just without the celebrity delivery driver unfortunately!"
Top 10 Celebrity Home Delivery Drivers
1. Jason Statham
2. Ant n Dec
3. Idris Elba
4. Robbie Williams
5. David Beckham
6. Jurgen Klopp
7. Daniel Craig
8. Tom Hardy
9. Peter Kay
10. Lewis Hamilton
Motorpoint currently has thousands of low mileage, nearly new cars and light commercial vehicles available from over 30 different manufacturers. Every vehicle comes with the balance of manufacturer's warranty backed by the Motorpoint Price Promise. This means Motorpoint will refund the difference to any customer within seven days of their order if they find the same car cheaper from a competitor. As an added bonus, it will also give the customer £50 worth of Amazon vouchers to spend.
Motorpoint has also made contactless collection standard at all of its branches in the wake of COVID-19. This facility allows customers to adhere to the latest social distancing guidelines and choose, buy and drive away without any physical contact with a member of staff. This includes Motorpoint's Unaccompanied Test Drive offering where customers can test drive their chosen vehicle without someone from Motorpoint being present in the car.
Press releases
For all media enquiries please contact Stephen Wright, PR Manager on 01332 227239 or 07825 308326. Alternatively by email.