Ford Fiesta most popular car for Home Delivery in 2020
07 January 2021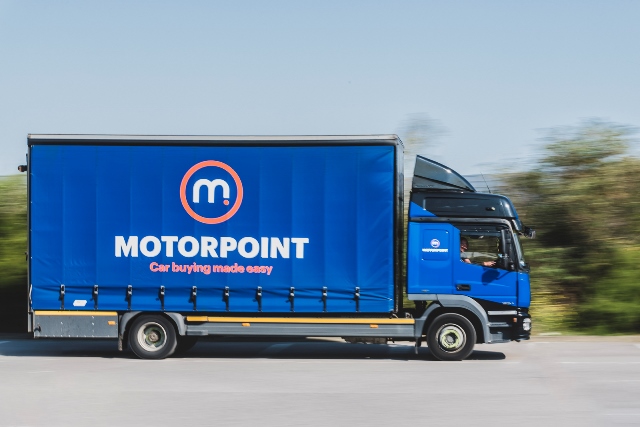 Photos © 2021 Motorpoint
The Ford Fiesta was the most popular choice of car to be delivered to people's homes in 2020 according to new figures from Motorpoint
"We have been delighted with the response to the roll out of our free Home Delivery service. The feedback from customers is that they have really appreciated the convenience and safety of having their new car delivered to their door at a time to suit "
The UK's largest independent car retailer, which has just opened its latest store in Stockton-on-Tees following a multi-million-pound investment in the site on Teesside, launched a free Home Delivery service in March in response to customer demand.
Since then, Motorpoint staff have travelled the equivalent of three times round the world (or 83,000 miles) to deliver thousands of cars and light commercial vehicles to people's properties in England, Scotland and Wales. This has included travelling as far north as Wick near John O'Groats down to Helston in Cornwall, less than 25 miles from Lands End.
The Ford Fiesta topped the list of most popular models followed closely by the Vauxhall Corsa, and surprisingly, the Ford Transit, reflecting the continued growth in light commercial vehicle sales by Motorpoint in 2020. The Ford Focus and the Fiat 500 rounded out the Top Five.
Top Five Cars for Home Delivery
1. Ford Fiesta
2. Vauxhall Corsa
3. Ford Transit
4. Ford Focus
5. Fiat 500
And, when it comes to the choice of brand for home delivery then Ford leads the way in terms of popularity with the Fiesta, Focus, Kuga and Transit all in the Top 20. Ford was closely followed by BMW with the 1, 2 and 3 series leading the way for the German car manufacturer. Hyundai, Nissan and Vauxhall all shared third spot with the i10, Tuscon, Juke, Qashqai, Astra and Corsa respectively.
Top Five Most Popular Car Manufacturers for Home Delivery
1. Ford
2. BMW
3. Hyundai
4. Nissan
5. Vauxhall
Mark Carpenter, Chief Executive Officer of Motorpoint, said: "It is very easy to see why the Ford Fiesta has proven so popular with customers when it comes to home delivery as it is equally as popular with our other services such as Same Day Driveaway and Reserve and Collect.
"The Ford Fiesta in many respects is the ultimate small car. It is versatile, easy to drive, comes with low running costs, and when combined with the great savings off list price available at Motorpoint, makes it hugely compelling for anyone in the market for a compact, great value, low mileage, nearly new car. The inclusion of the Fiat 500 and Vauxhall Corsa in our Top Five also reflects the continuing trend in the marketplace towards smaller, more budget conscious and more environmentally-friendly vehicles."
Added Mark Carpenter: "We have been delighted with the response to the roll out of our free Home Delivery service. The demand for the free service naturally peaked during the two lockdowns last year, and we expect it to do so again this round with the third lockdown, but the feedback overall from customers is that they have really appreciated the convenience and safety of having their new car delivered to their door at a time to suit them, backed by our 14-day money back guarantee."
While Motorpoint offers free home delivery throughout the UK mainland, demand for the service has proven highest in the Midlands, with demand from motorists in Birmingham almost double that of its nearest rival Peterborough followed closely by Nottingham.
Top Five Hot Spots for Home Delivery
1. Birmingham
2. Peterborough
3. Nottingham
4. Cardiff
5. Glasgow
Motorpoint currently stocks over 6,000 low mileage, nearly news cars and light commercial vehicles from 30 different manufacturers across its group, all of which have less than 30,000 miles.
Every vehicle is checked by experts from Motorpoint and comes with the balance of manufacturer's warranty (or six-month Motorpoint warranty) backed by the Motorpoint Price Promise. This means Motorpoint will refund the difference to any customer within seven days of their order if they find the same car cheaper from a competitor. As an added bonus, Motorpoint will also give the customer £50 worth of Amazon vouchers to spend.
For further information about Home Delivery click here
Press releases
For all media enquiries please contact Stephen Wright, PR Manager on 01332 227239 or 07825 308326. Alternatively by email.