Firewalk at Motorpoint raises almost £2,500 for charity
27 April 2018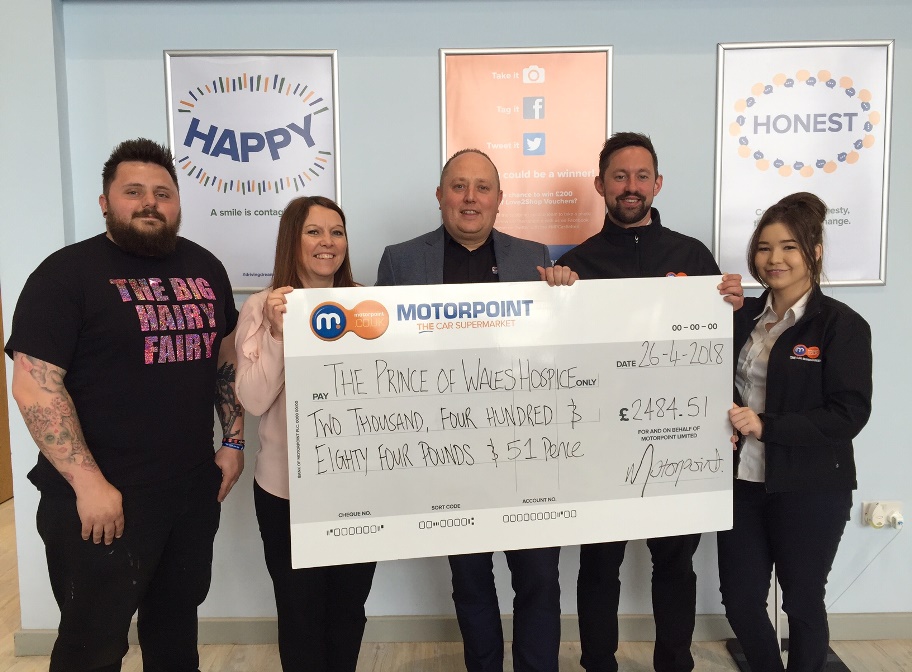 Photos © 2021 Motorpoint
Motorpoint has raised over £2,000 for charity hosting a firewalk in Castleford
"I would like to say a big thank you to everyone who took part in the Firewalk. It was lots of fun and helped us raise lots of money for a wonderful cause"
The UK's leading car supermarket, which celebrates its second anniversary in the West Yorkshire town this month, teamed up with the Prince of Wales Hospice to hold the one-off event at its five acre site on Whistler Drive in Glasshoughton earlier this month.
Dozens of budding firewalkers, including one dressed as a fairy, made the trip to Castleford and the opportunity to walk over burning hot embers under the watchful eye of organisers UK Firewalk. A total of £2,481.51 was raised on the night.
Mick Martin-Roebuck, General Manager of Motorpoint Castleford, explained: "I would like to say a big thank you to everyone who took part in the Firewalk. It was lots of fun and helped us raise lots of money for a wonderful cause."
Tracey Mearns, Partnership Development Coordinator at the Prince of Wales Hospice, added: "We're extremely grateful to the team at Motorpoint in Castleford for all of their support once again. They pulled out all the stops to make it a great night for everyone involved."
Motorpoint officially adopted the Prince of Wales Hospice as its charitable partner in West Yorkshire in 2017. Since then Motorpoint has raised £8,535.45 for the popular adult hospice based in Pontefract. It is currently planning on hosting a special Drive In Cinema in September Castleford as part of its ongoing support for the charity.
For more information about the Prince of Wales Hospice visit www.pwh.org.uk
Press releases
For all media enquiries please contact Stephen Wright, PR Manager on 01332 227239 or 07825 308326. Alternatively by email.