Derby 'Store Wars' winners presented with trophies at Motorpoint
07 November 2017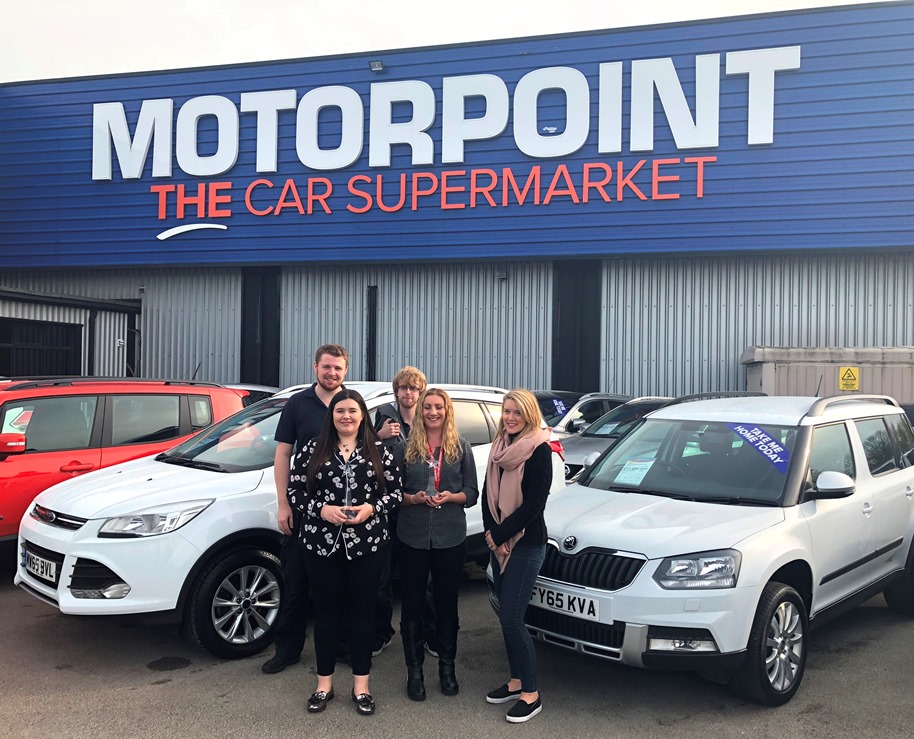 Photos © 2021 Motorpoint
Motorpoint recently hosted a special awards event for the winners of the Derby 'Store Wars' initiative
"The general consensus among everyone was the Store Wars idea was a great one and that it should definitely happen again in 2018 to help further raise the profile of the amazing charities we have on our doorstep here in Derby"
A team of staff from the UK's leading car supermarket were among representatives from eight different businesses in the city who paired up with a charity shop for a day as part of a drive by organisers Business in the Community to raise awareness of the work done by charities in Derby.
Motorpoint agreed to host a follow-up event at his headquarters on Pentagon Island, compared by Nick Tooley, creator of the Derby Store Wars concept, during which the companies that took part could get together to reflect on their fundraising achievements as well as applaud the overall winners PXTech.
Chris Goodison, General Manager of Motorpoint in Derby, explained: "It was great to catch up with everyone at Motorpoint and compare notes on our fundraising achievements during Derby Store Wars. The general consensus among everyone was the Store Wars idea was a great one and that it should definitely happen again in 2018 to help further raise the profile of the amazing charities we have on our doorstep here in Derby. We look forward to playing our part once again next year."
Nick Tooley, Business Connector with Business in the Community, added: "We are extremely grateful to Chris and the team for hosting our awards event. They couldn't have been more accommodating."
A six-strong team from Motorpoint teamed up with housing charity Shelter on St Peter's Lane in Derby as part of Store Wars raising £600 in the process.