Why it's a good idea to allow learner drivers to have lessons on our motorways
17 August 2017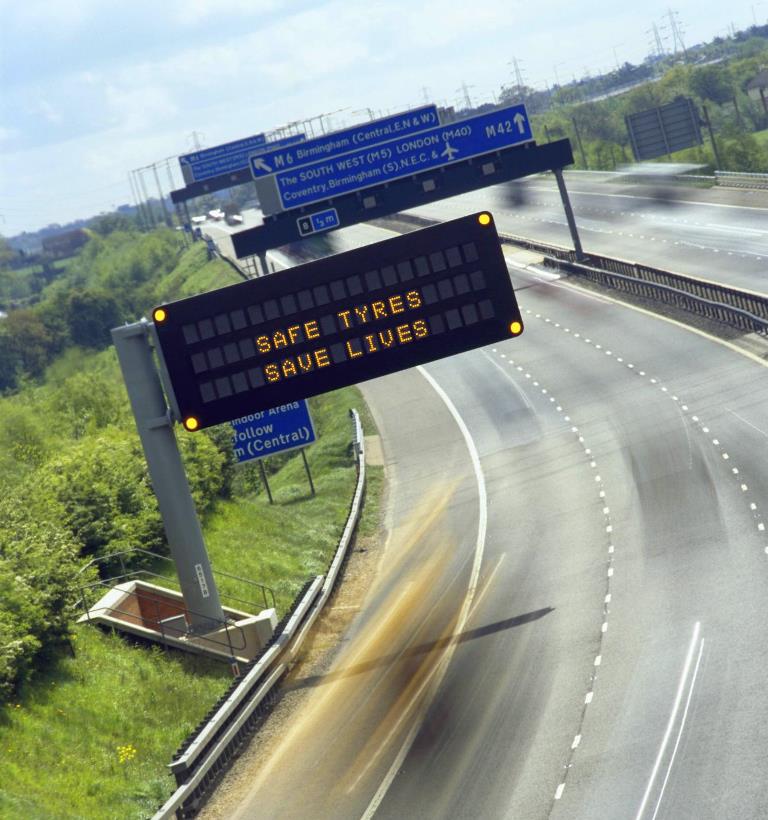 Photos © 2022 Photograph courtesy of Tyre Safe
Motorpoint blogger Ken Gibson applauds the Government's decision to finally allow learner drivers to drive on the motorway
"It's vital that young learner drivers need to experience them before they have passed their test (because) it's madness to think they will instantly pick up how to drive safely on motorways straight after passing their test with no previous experienc"
Apparently the Government does listen! After years of debate it is finally changing the Driving Test to allow learner drivers to drive on the motorway.
From 2018 onwards learner drivers will be allowed onto motorways in dual control cars for the first time with a driving instructor as part of their preparation for the test.
It's always seemed blindingly obvious to me that learner drivers should be able to experience the very different demands of driving on a motorway as part of their learning.
Driving on a three or four lane motorway demands a totally different level of driving abilities than on an A or B road. The extra speed, the extra traffic, even the constant number of road signs can be intimidating to some seasoned drivers, and that's before you add in the constant road works. You need to concentrate a lot harder on a motorway.
As a motorway driver you need to learn new disciplines and remember that the second and third lanes are actually just for overtaking, and not lanes you can sit in for ages slowing up everybody else. Gauging the additional speeds that other vehicles are travelling also takes some getting used to - it's frightening how many drivers panic on a motorway.
Which is why it's vital that young learner drivers need to experience them before they have passed their test, it's madness to think they will instantly pick up how to drive safely on motorways straight after passing their test with no previous experience.
The motorway driving is just one of a number of significant changes to the Driving Test. From December 4th learners sitting their test will also undergo 20 minutes of independent driving - instead of currently 10 minutes - which will assess their ability to follow instructions from a Sat Nav for the first time. As Sat Nav's are now an integral part on most cars it's a sensible addition, I just hope they are more reliable and the instructions clearer than some I have used recently!
All content provided in this blog is for informational purposes only. Motorpoint makes no representations as to the accuracy or completeness of any information on this site or found by following any link on this site. Motorpoint will not be liable for any errors or omissions in this information nor for the availability of this information. Motorpoint will not be liable for any losses, injuries, or damages from the display or use of this information. These terms and conditions of use are subject to change at anytime and without notice.