Start the year as you mean to go on!
11 January 2017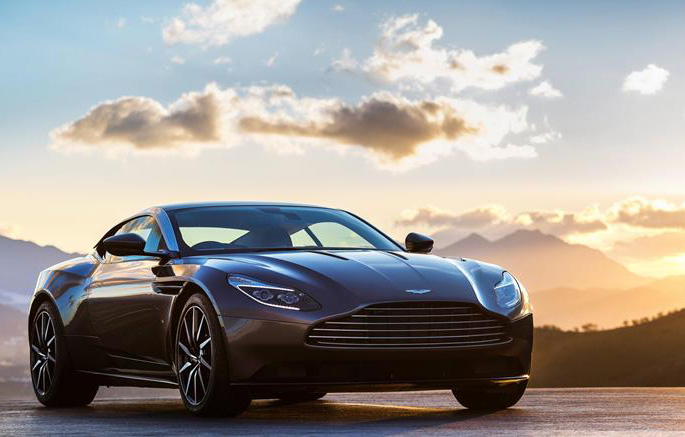 Photos © 2022 Aston
Motorpoint blogger Ken Gibson believes the future is bright for British car manufacturers if the new Aston Martin DB11 is anything to go by
"Start the year as you mean to go on is an old saying but if 2017 continues as its started for me it should be a cracker."
Start the year as you mean to go on is an old saying but if 2017 continues as its started for me it should be a cracker.
I was given an early Christmas present and the perfect start to 2017 when Aston Martin gave me a new DB11 to test for a week.
The DB11 is arguably the hottest car of the moment and the latest example of why Aston Martin is such an iconic British brand. It's a car that captured the imagination of everyone who saw it, from four year olds to grandparents in their 80s, and everyone in-between. It was like a tourist attraction in my little village over the festive season.
Aston Martin's have a special magic that appeals to just about everyone, even people not interested in cars think that an Aston is beautiful, an object of desire. People seem to genuinely appreciate Aston Martin's.
Often super cars can be seen as too flash and extrovert, but with an Aston you get total strangers coming up to you saying - 'wow, what a great car!'
And I'm delighted to tell them they drive just as good as they look, and they sound even better. And the interiors demonstrate all that is good about British craftsmanship. They are like a motoring work of art. Of course there is a catch with an Aston, the DB11 costs nearly £160,000 and that's without the extras every owner will want, so it is very much for the lucky few.
Which is why I am so grateful to Aston Martin loaning me the DB11. I may not be able to afford to buy one but I can certainly appreciate the rare opportunity to drive one.
As a Motoring journalist who has driven every new car for the last 25 years the question I am asked most frequently is what is your favourite car to which I have two answers.The first car for everyday use would be a Range Rover because they are an amazing combination of versatility, practicality and luxury. The other which I would keep for weekends only would be an Aston Martin for sheer beauty and performance. And best of all they are both quintessentially British, and like other British built cars such as the Jaguar, Mini and Morgan, they are envy of the world.
And its brilliant that the DB11 heralds a new era of success for the famous Aston Martin company, with over 4,000 advanced orders its already a sell-out in 2017.
All content provided in this blog is for informational purposes only. Motorpoint makes no representations as to the accuracy or completeness of any information on this site or found by following any link on this site. Motorpoint will not be liable for any errors or omissions in this information nor for the availability of this information. Motorpoint will not be liable for any losses, injuries, or damages from the display or use of this information. These terms and conditions of use are subject to change at anytime and without notice.