Savvy shoppers take planes, train and automobiles to buy cars from Motorpoint
01 March 2019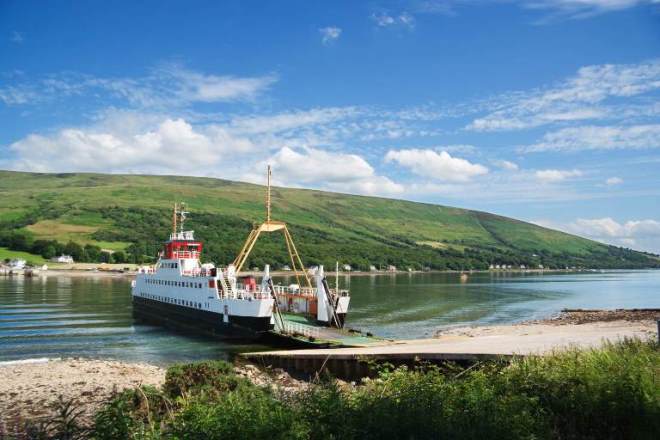 Photos © 2022 Motorpoint
Motorpoint customers think nothing of travelling upwards for up to two days to buy their new car.
Our recent research has revealed that motorists from as far afield as Dublin, Isle of Sky and the Shetlands used planes, trains, ferries (and their cars of course) in order to travel to the company's Glasgow branch. Last year, it has been calculated they saved an average of £8,500 off list price on their next car.
What's more the research revealed that customers buying a DS were prepared to drive the furthest to collect their car while those buying a Mazda made the shortest journeys drove the shortest. On the whole men drove further on average with 33.2 per cent driving more than 30 minutes compared to 29.1 per cent of women. Overall almost 15 per cent of all purchases were made from customers who live more than one hour away from our Glasgow branch.
Take John Kay who travelled from Gott on the Shetland Islands via NorthLink Ferries before picking up the A9 and heading to Glasgow via Aberdeen and Dundee. He did so only to collect his car, pick up a sandwich and a coffee at the onsite Café, and then head back home – a two day round trip.
John explained: "I was aware of Motorpoint and had often looked at the website when thinking about a new car. I decided to make the trip because they have such a large selection of vehicles at unbeatable prices."
John plumped for a 66-Reg Audi A3 1.6 TDI Sportback S-Line with 18" Alloys, DAB Radio, Half Leather Trim and Sat Nav, saving himself over £10,000 of UK list price in the process.
"The car was absolutely immaculate when we arrived (after our long drive) and we couldn't have been happier" added John.
We have recently been awarded Gold Service Status for a third successive year from Feefo in recognition of delivering exceptional customer service. And this has spurred us to get busy extending our reach throughout Scotland in recent years. In 2018, we sold a car into 68% of all postcode areas in Scotland from our base in Mount Vernon, Glasgow. We are working hard to increase this further in 2019.
"It's quite incredible the lengths that people will go to in order to save money on their next low mileage, nearly new car from Motorpoint," added Adam Gilmore, General Manager of Motorpoint Glasgow. "We routinely get customers travelling through the night from the Irish Republic, Northern Ireland and Scotland just so they can collect and drive away their car from Motorpoint first thing and be home in time to put their feet up in front of the TV with a cup of tea and watch The Chase."
One of the people to have done just that is Noel Hamilton who lives in Cloughoge near Newry in Northern Ireland. He saved over £19,000 off list price buying his BMW 320d X Drive M Sport from Motorpoint.
"I didn't have any previous dealings with Motorpoint before I went onto their website but the service from that point onwards was excellent. The journey took around 16 hours but everyone was brilliant when we got to Glasgow to collect the car. I would (and already have) strongly recommended Motorpoint to family and friends so expect a few more visits from customers from Northern Ireland in the near future."
We have invested heavily in our Glasgow branch in recent months, teaming up with award-winning interior architects BSD Associates to create a unique experiential showroom. It has been designed to be a place where car buyers can relax in comfort to choose, buy and drive away with a low mileage nearly car from 30 different manufacturers. And that's all on the same day.
The new look showroom boasts a boutique-style Moto Café, where customers can choose from a wide selection of hot and cold food, a Kids Zone and an area dedicated to customer's four-legged friends. It was officially re-opened by Tam and Isa from the hit BBC comedy series, 'Still Game'.
When it comes to the types of car people are travelling great distances to purchase, it's definitely the premium models, with customers from Aberdeen, Dundee and Edinburgh preferring the BMW over any other manufacturer. Meanwhile, Inverness bucked the trend preferring Ford, Hyundai and then Nissan over BMW and Mercedes Benz.
Adam Gilmore added, "Our customers are clearly a savvy bunch, with many travelling from all four corners of Scotland, and beyond, in order to save themselves an average of £8,500 off UK list price on their next car from Motorpoint Glasgow."
Motorpoint is a Sunday Times Top 100 Company to Work For for a fifth successive year in 2019. We have a network of 12 branches across England, Scotland and Wales, which stock over 7,000 low mileage nearly new cars from over 30 different manufacturers. They are all available to drive away same day and backed by Motorpoint's Price Pledge. Launched in November 2018, we will refund the difference to any customer within seven days of their order if they find a like for like car from a competitor. As an added bonus, we will also give the customer £50 worth of Amazon vouchers to spend.