Fiat 500 Owner Review
12 November 2021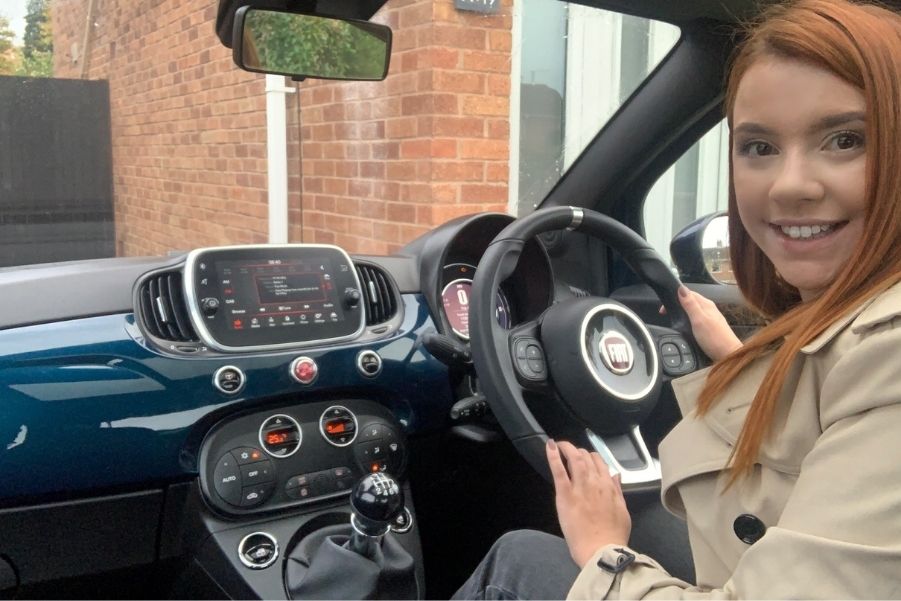 Photos © 2022 Motorpoint
After the perfect city car? Look no further than the Fiat 500!
Don't just take our word for it. New Fiat 500 owner Shannon shares her car buying experience, why she chose a Fiat 500, and her favourite things about her new car.
Why Did You Choose A Fiat 500?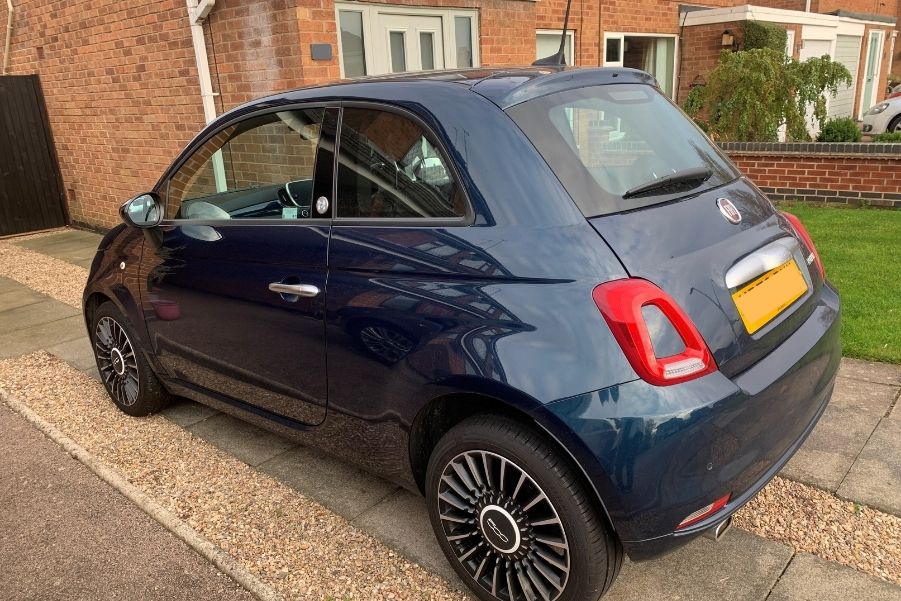 When looking for my new car I knew I needed something fun. Most of the time I spend in the car is travelling to and from work, or popping to visit friends who all live in the city centre. Having spent hours online reading about what city car was best to choose the same name kept appearing – the Fiat 500.
How Did You Decide Which Fiat 500 To Go For?
I looked at a few different trim levels once I knew I wanted a Fiat 500, but the Launch Edition had my attention straight away.
I really like listening to music so for me having Apple CarPlay was a must. Thankfully, the Launch Edition has this as well as built in Sat Nav. The screen in the centre of the dashboard is easy to use and feels very modern compared to my last car.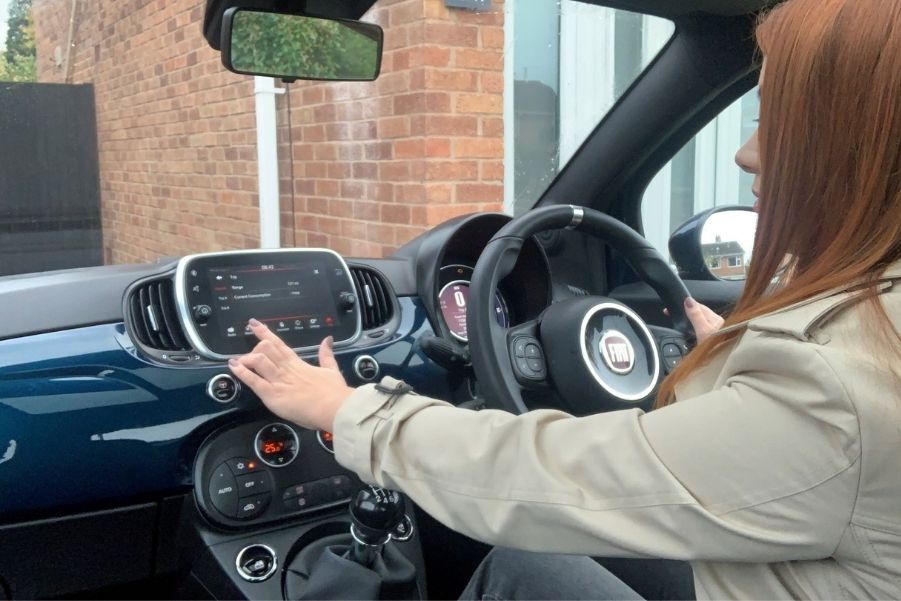 I also noticed how good the quality was inside the car, everything feels well-made, and the seating position is great. It certainly doesn't feel like a budget car, it feels upmarket and smart – even better than some 'premium' cars I've sat inside in the past.
The boot on the 500 is very small, but that's not a problem for me given I only use the car for commuting, so I only really need to put a laptop bag in the boot.
What Are Your Favourite Features In Your New Car?
With all the focus on the environment I was really excited to see the seats were made out of recycled plastic, it's one of the first things I tell people when they jump in.
I was also shocked to see a 'city' button that makes the steering lighter, it's so handy when I'm nipping around supermarket car parks and in and out of traffic on my way home from work.
Why Did You Opt For A Hybrid Option?
Having researched the Fiat 500, I realised a new version had been launched last year which incorporated Hybrid engine options. The fact I drive so much in urban areas made this an even more interesting option to me, with the extra fuel economy on my mind, as well as the fact that I keep reading about Clean Air Zones popping up in bigger cities.
Choosing a Hybrid would mean I could stay ahead of those changes whilst still enjoying a regular car (and not having to buy an electric car and worry about charging it every day).
How Are You Enjoying Driving Your New Car?
Driving the 500 is exactly what I was hoping for – it's so compact I have no trouble getting in and out of parking spaces and the visibility is great all round. I struggled with the rear window size on my old car, so this is much better for pulling out of my driveway!
Find Your Perfect Fiat 500!
We have a great choice of nearly new Fiat 500s available in a range of Trim options, all available at unbeatable prices. Browse our full range online, or really get a feel for one by visiting your nearest store and taking one out for a test drive!