E10 Petrol Explained
24 August 2021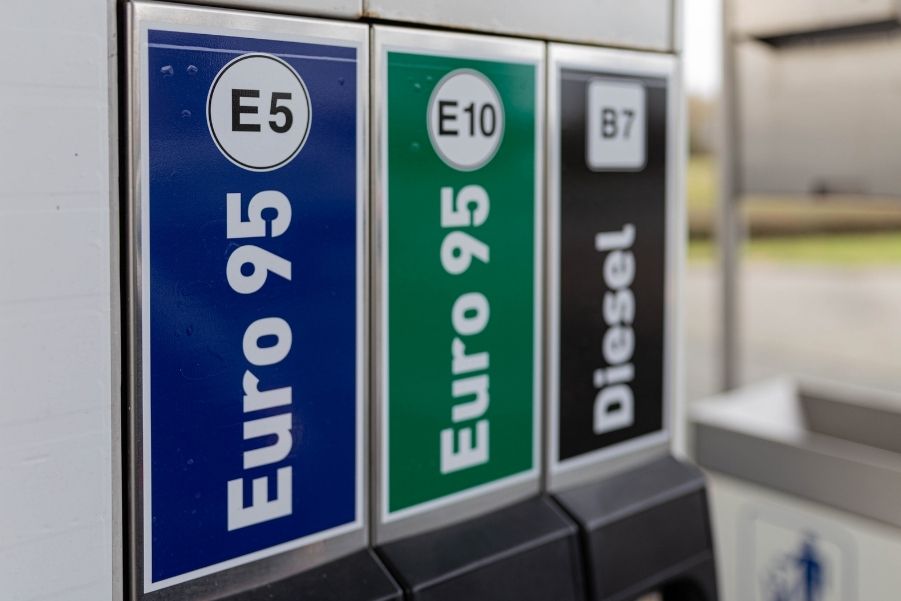 Photos © 2022 Motorpoint
From September 2021 the UK government will be making the change from standard petrol to E10 at fuel stations, but what does this mean for motorists?
Any kind of change can be daunting and not everyone has the time to research. Thankfully, we have saved you the time and answered all your E10 petrol questions (and will hopefully give you more confidence when filling up).
What is E10 Petrol?
E10 is designed to reduce carbon dioxide (CO2) emissions in a bid to help climate change and provide a cleaner environment.

Why is E10 being introduced?
CO2 is one of the greenhouse gases that is a big contributing factor to climate change.
Within the last few years we have already seen a noticeable change in temperatures & weather patterns both in the UK and across the world. This will become increasingly unpredictable unless changes are made.
The government have targets they need to meet relating to climate change (you may have seen the introduction of Clean Air Zones (CAZ) in cities such as Birmingham & Bath and Ultra Low Emissions Zones (ULEZ) in Central London. E10 petrol is expected to play a key role in helping to achieve these climate change targets.
The introduction of E10 petrol at UK fuel stations could cut transport CO2 emissions by 750,000 tonnes a year – that's the equivalent of taking 350,000 cars off the road, or all the cars in North Yorkshire. The change has already been successfully made across Europe, US and Australia.
How will I know if my car is compatible with E10?
It is important to check that your vehicle is compatible with E10 before filling up. You can do this quickly using this helpful tool on the government's website.

Is E10 safe for my car?
E10 is perfectly safe to use providing your vehicle is registered after 2011 (11 plate cars onwards).
If your vehicle is not compatible, or after checking online you're still unsure, you should continue to use standard E5 (97 + octane) which will still be available.
How will I know the difference between E10 and E5 fuel at the petrol station?
Both E10 and E5 fuels will be clearly labelled at the pump. This is an example of what you can expect to see when you fill up from September onwards: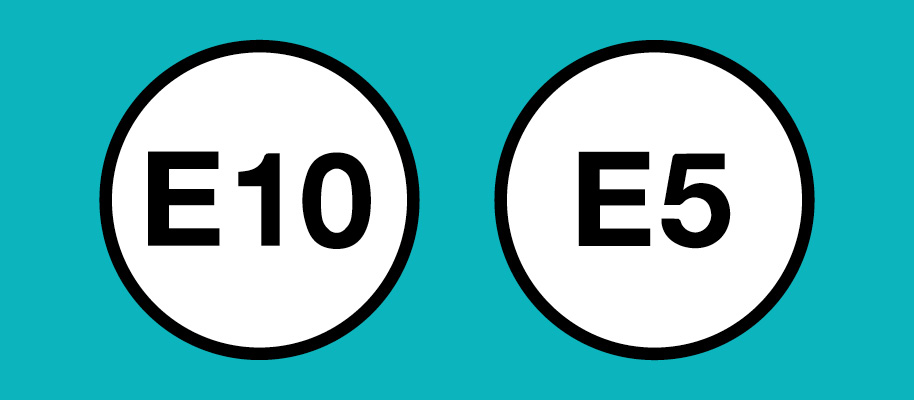 What if the fuel station has run out of E10? Is it safe to mix both types of petrol?
It is completely safe to mix E5 & E10 petrol. So if you get to the petrol station and only E5 is available, don't worry you can fill up.
Please ensure you do not fill your car with E10 petrol if your car isn't compatible (11 plate or older).
Will E10 be cheaper than standard petrol?
The good news is that E10 will be cheaper than standard petrol as it will contain less energy than E5.
This is brilliant for those of us that don't do a great deal of mileage. The downside to this due to the shortage of energy, this may mean we will need to fill our cars up more frequently which could impact those that do high annual mileage.
Worried about driving a non E10 compatible car?
At Motorpoint, we only sell nearly new cars, meaning all our vehicles are E10 petrol compatible. Browse our choice of cars online or visit your local store and take one our for a spin. We only sell nearly new, with all cars under warranty, so peace of mind comes as standard.