Does half term have you dreaming of a new car?
22 February 2019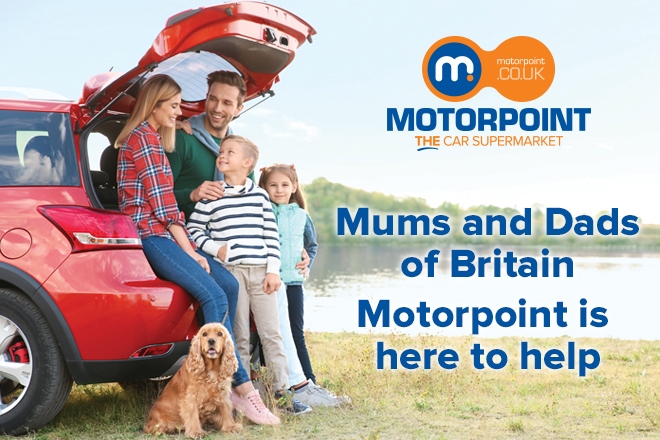 Photos © 2022 Motorpoint
Mums and Dads of Britain, you deserve a new car.
Has half term left you trembling in your Toyota? Are school holidays a drag on your Dacia? Is it all that ferrying around frazzling your Ford? Jokes aside, half term can take a toll on your car. Think muddy shoes, long journeys and perhaps even a scratch or two in the rush to get off to the next activity. It's all the name of good old family fun and nobody can complain about that but what if you could upgrade your family car for less than you think?
The team at Motorpoint are standing by to help you upgrade the official taxi of Mum and Dad. Our selection of family-friendly motors is just the thing you need to make all those journeys a bit easier for you (and the kids). The best family car has tons of space, is very economical and can take the kids jumping in and out day in and day out. Well, Motorpoint is here to show you how to taxi the kids around in style. Drumroll please, our top picks for your next family car are as follows.
None of these take your fancy? We've got thousands of cars in stock right now so browse all our cars to find the right one for you.
Of course, we can't forget those of you that don't have to think about half term activities. It's time to get sporty and consider a coupe for your next upgrade. We suggest the BMW 2 Series or the Mercedes-Benz CLA Class for added style, or try browsing all our coupes for your perfect fit.
For more information on your next family car, or fun coupe, get in touch with the team today. Call 01332227227 or head down to any one of our 12 nationwide branches.