D-Day for new car registrations
01 September 2016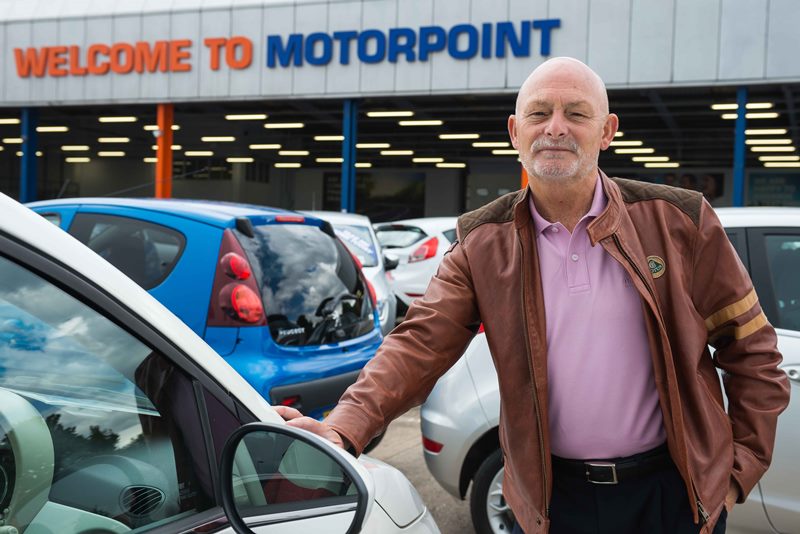 Photos © 2022 Motorpoint
Motorpoint blogger Ken Gibson explains why he thinks the new 66 reg plate could be the first major indicator of exactly how much Brexit is affecting people's spending
"With the car supermarkets there are no gimmicks or special offers. What you get is simply get a really good deal, usually with several thousand pounds off. It's definitely worth thinking about if you're thinking of buying a car in September "
The new 66 Reg plate coming out today could be the first major indicator of exactly how much Brexit is affecting people's spending.
The September new reg is usually the biggest sales month of the year accounting for a staggering 450,000 new car sales at a value in excess of £6 billion.
We are a nation of car lovers but in September that love affair seems to go crazy for some reason which is why if we see a fall in sales it could be a pointer to us Brits pulling in our belts after Brexit.
There has already been a slowdown in new car sales in the last quarter, but this was to be expected after almost two years of big growth. However September is still the month when every car manufacturer needs to get a big chunk of the sales action - it can be the difference between a good and a bad sales year - which is why there are so many special offers.
I've seen everything from £5,000 deposit contributions on big 4x4s to five years free servicing and free insurance. But it does beg the obvious question - how can the manufacturers suddenly find these great deals in September? The answer is that they still have good enough margins in the prices to offer these extra giveaways.
This is all against a background of threats from several foreign car manufacturers that they may be forced to put up UK prices in the near future because of the effect on their margins of the falling pound against the Euro.
Like always though it will be a fine balancing act because the UK market is the second biggest in Europe after Germany, for everyone from the German's to the French, Italians, Japanese and Koreans. This means they can ill-afford to alienate British customers.
The other reality is that customers are already getting great deals on new and nearly new cars at car supermarkets, like Motorpoint, all year around. With the car supermarkets there are no gimmicks or special offers. What you get is simply get a really good deal, usually with several thousand pounds off. It's definitely worth thinking about if you're thinking of buying a car in September (or any month for that matter).
All content provided in this blog is for informational purposes only. Motorpoint makes no representations as to the accuracy or completeness of any information on this site or found by following any link on this site. Motorpoint will not be liable for any errors or omissions in this information nor for the availability of this information. Motorpoint will not be liable for any losses, injuries, or damages from the display or use of this information. These terms and conditions of use are subject to change at anytime and without notice.