Case Study: Nick Slater
17 September 2020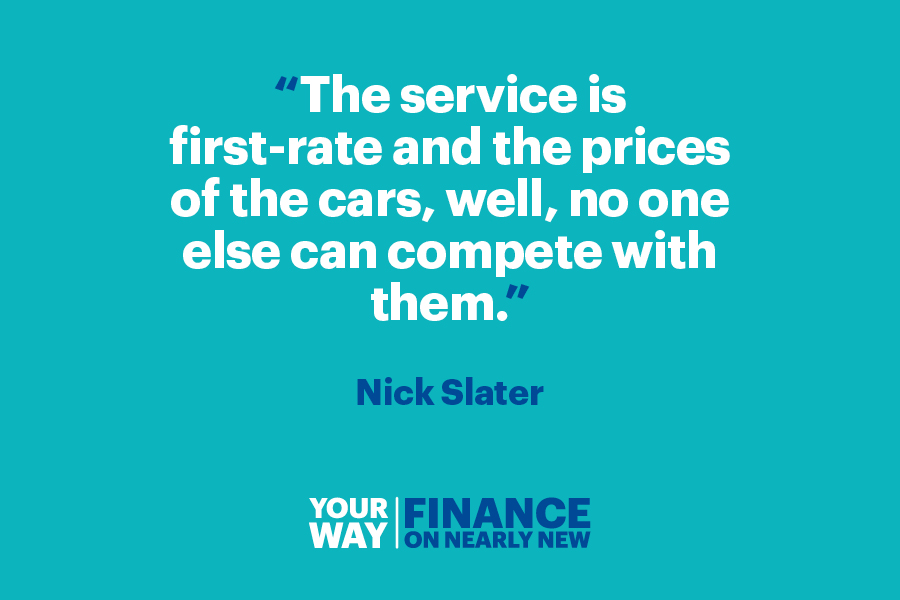 Photos © 2022 Motorpoint
We wanted to hear from you, our customers, to hear about how they felt after they bought from Motorpoint.
"We don't smoke, we don't drink and we don't really do expensive holidays. Cars are our thing" explained Nick Slater.
Nick is slightly understating his family's love for cars. At the last count, the Slater's have purchased 18 cars from Motorpoint, three of which they picked up from the Peterborough branch at the start of June using Motorpoint's new Contactless Collection service.
"We tend to change our cars every year," added the owner of Frydays, the popular Fish and Chip Shop in Crowland, Peterborough, that he has run for over 20 years. "They are our one indulgence I suppose. I've been after a new VW Transporter for some time so I bought one, my wife Sue upgraded to an Audi A2 and my daughter Kerrie bought a Mini Countryman."
So how did Nick find the Contactless Collection process recently introduced by Motorpoint in the wake of the COVID-19 pandemic?
"This new 'normal' will take a while for us all to get used to I suppose but everything was clearly laid out and everyone maintained their distance. Even with all of that I still prefer buying and collecting a car from the branch. We could have chosen home delivery but I just like the fact that I can just pop down to the branch to see everyone and if I have any questions or I have an issue with a car that needs addressing I can get it sorted there and then. The service is first rate and the prices of the cars, well, no one else can compete with them."
Another change on the horizon, this time for Nick, is a holiday, something that he and Sue haven't done for some time. "We're seriously considering turning the VW Transporter into a campervan so we take it touring around the UK. We've been really busy during the lockdown at Frydays so it would be good to get away for a few days."
Does that mean in future that the Slater's might not visit Motorpoint so often?
"We love our new cars" admitted Nick, "but I'm sure it won't be too long before we're back in the Peterborough branch looking to change them again. It's just the way we are!"
Whether you want to use our contactless collection service or get a home delivery, you can start your search today at motorpoint.co.uk