Buying An Audi | What Does All The Terminology Mean
29 July 2021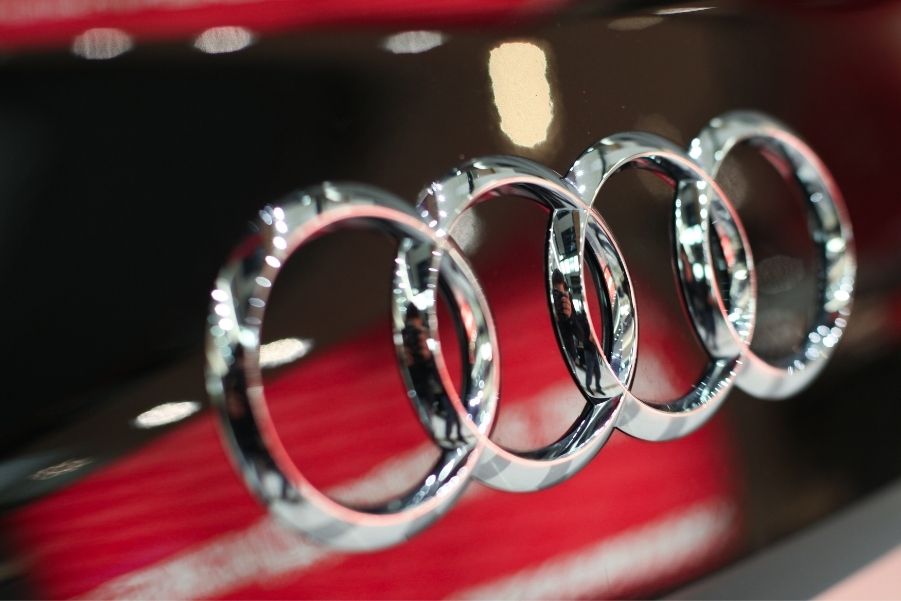 Photos © 2022 Motorpoint
When it comes to buying a car it's easy to become bogged down in the terminology. Add on top of this the fact each manufacturer gives their own naming conventions to key features (none more so than leading German brand Audi) it can easily cause your head to spin!
Thankfully, your lovely friends at Motorpoint are here to make your car buying journey as easy as possible. Have a read of our handy reference guide to help when you are buying your nearly new Audi!
Audi Terminology Guide
35, 45, 50
One of the latest changes to Audi terminology is the introduction of a numbering convention for defining engine power.
With the introduction of hybrid and electric motors, Audi introduced a numbering system designed to show the power figures across the range. Each number represents a BHP bracket, you can use the reference guide below to check:
30 for models with between 81 and 96kW (107 and 127bhp)
35 for models with between 110 and 120kW (145 and 159bhp)

40 for models with between 125 and 150kW (165 and 198bhp)

45 for models with between 169 and 185kW (223 and 244bhp)

50 for models with between 210 and 230kW (278 and 304bhp)

60 for models with between 320 and 340kW (423 and 449bhp)

70 for models with more than 400kW (529bhp)
Black Edition
The Black Edition range is a set of special edition Audi models that feature unique alloy wheels, black trim around the windows and black grille surrounds at the front of the car.
E-Tron
Any Audi badged with the E-Tron namesake is a variant of hybrid.
Available as a standalone 'E-Tron' model, you'll also find the E-Tron name on some of the models within the range that feature plug-in hybrid technology, such as the A3.
Quattro
For those old enough to remember the 80s, the term Quattro probably brings back memories of Audi's famous Quattro rally car, one of the first cars to feature four wheel drive.
The Quattro name is no longer reserved for the rally car heritage, instead you can find Quattro models across the range wherever four wheel drive is available, such as A3 and A4 models. You'll also find it on some of the high performance range, like the RS4 and the RS6.
S Line
As with all manufacturers, Audi has a set name for each trim level in their range. S Line is the most popular choice of trim when buying an Audi and often comes with sporty touches such as larger alloy wheels, chrome trim and S Line badging.
S, RS
Famous for their prestige, Audi is also well versed in creating high performance variants of their range.
Available across almost all models an S variant is a finely tuned, high performance version of their base production car.
An RS variant takes this a step further, with blistering performance and visual upgrades that allude to the staggering performance under the bonnet.
S-Tronic
S-Tronic is Audi speak for an automatic gearbox, more commonly referred to in the industry as DSG, or dual clutch, direct shift gearbox.
TDi
TDi stands for Turbocharged Direct Injection and is the diesel equivalent in the Audi engine range. This is the second most common term you'll hear when looking at the range of engines Audi offers and is a term widely used across the industry to describe diesel engines.
TFSI
TFSI is Audi code for Turbocharged Fuel Stratified injection. When shopping for an Audi, this is one of the most common terms you'll hear when choosing which engine is right for you. The TFSI engine is a petrol engine and one of the most common engines in the range.
We hope that has given you a starter for ten whilst shopping for your next Audi. You can browse our entire Audi range online, or visit your local store to take one out for a test drive. Our friendly team is on-hand to help you narrow down your options and help you find the perfect model for you. We only sell nearly new, with all cars checked by experts and under warranty, ensuring you drive away satisfied.