5 nearly new cars that really are the best of British
24 May 2022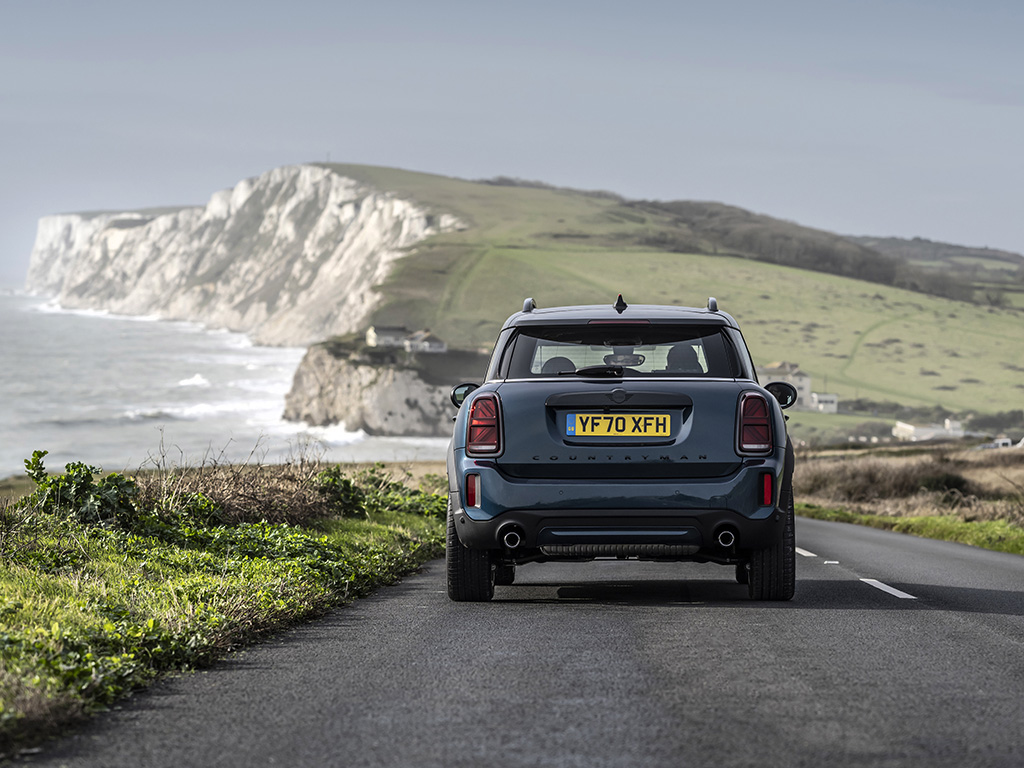 Photos © 2022 Manufacturer photos
Break out the union flag and grab some Pimms (but not if you're driving) – it's time to celebrate the best British used cars
Watch the news and you'd be forgiven for thinking that the UK's a broken island with no redeeming features – but one thing we can do very well is design world-leading automobiles. Sure, some of our favourite British cars are built abroad to keep prices down, but the UK remains a hub of motoring design excellence – so here are our favourite UK-designed cars. And if you fancy flying the flag on your own driveway, they're all available nearly new from Motorpoint. Handy that.
Land Rover Range Rover Evoque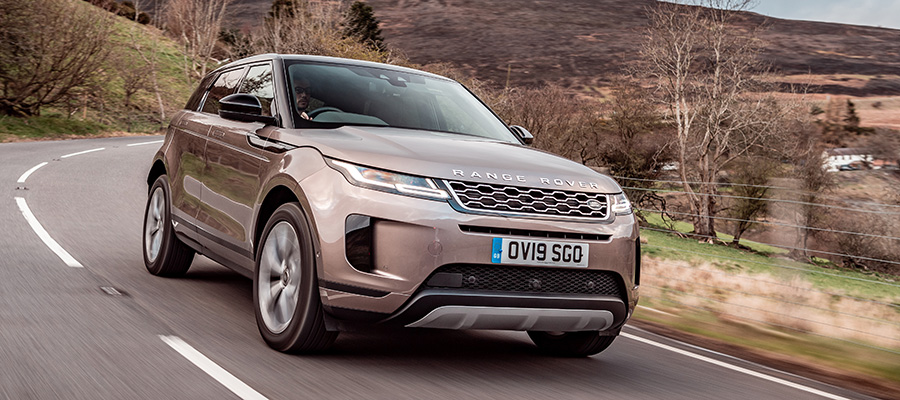 As well as having one of the longest official names in the world, the Land Rover Range Rover Evoque (we'll just go with Evoque, if that's OK), is a small SUV that packs a premium punch in a package that won't leave you wincing if you drive it in town. The latest Evoque's available in fuel-sipping two-wheel-drive versions, or if you want to explore further afield, grab one of the four-wheel-drive models which really can go much further off-road than you'd think, thanks to Land Rover's clever 4x4 tech.
Find a used Range Rover Evoque at Motorpoint
Vauxhall Mokka X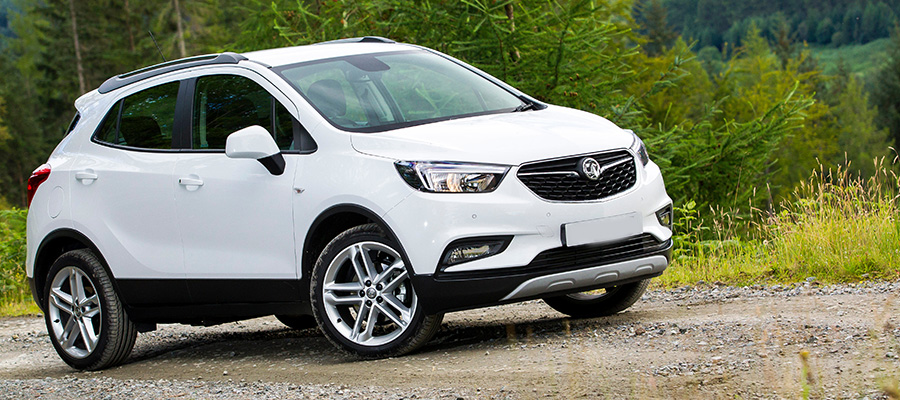 Another British-designed small SUV is the Vauxhall Mokka X. It's actually built in Spain, but the pint-sized do-it-all family car was designed here in the UK. It's hugely popular because it's an affordable car that gives you the secure feeling you get from sitting up high. It's also got a decently big boot and comes with a range of efficient engines to keep your running costs down. What's not to like?
Find a used Vauxhall Mokka X at Motorpoint
Mini Hatchback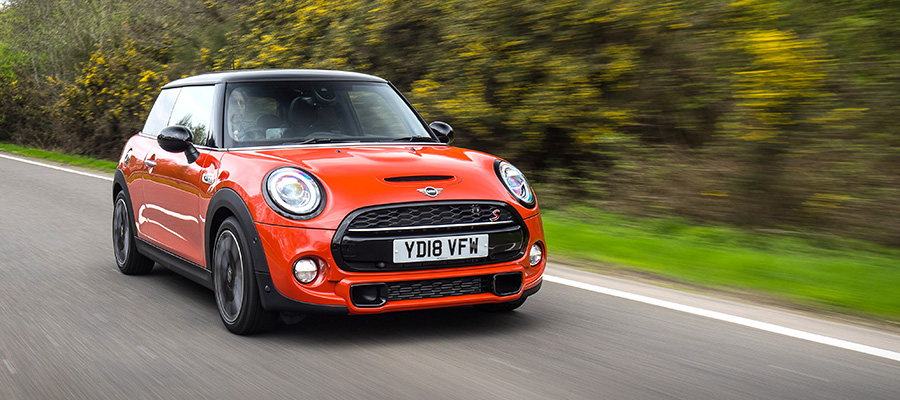 You didn't think we were going to do a list of the best British cars and leave out the iconic Mini, did you? Designed in Britain, built in Oxford and, erm, bankrolled by Munich, Mini hasn't put a foot wrong since relaunching in the early noughties. The brand's staple car is the 3-door hatchback, which matches perfect proportions with a fun driving experience, punchy engines and an interior to make you go 'ooo'. Rear-seat access is a bit tricky, but there's a five-door version if you don't mind trading slightly clunky looks for more practicality. Just be prepared for your less funny mates to tell you 'it's not really Mini anymore is it… it's big'. Yes it is a lot bigger than an original Mini, but it's also a lot, lot safer…
Find a used Mini Hatchback at Motorpoint
Nissan Qashqai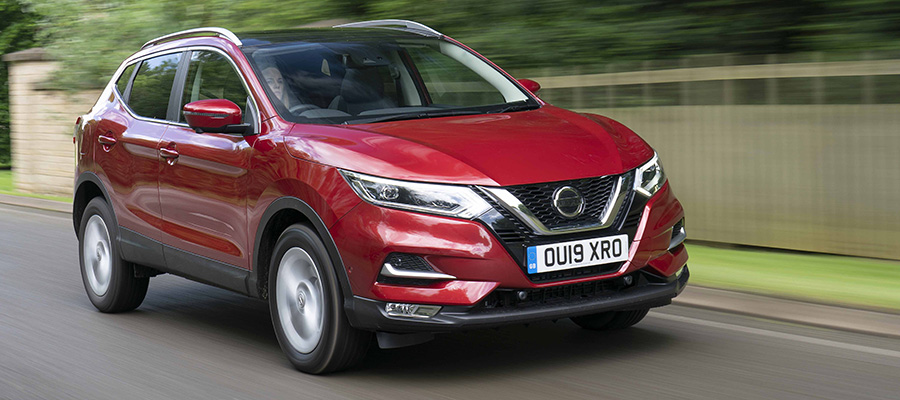 Styled in London, engineered in Bedfordshire and built in Sunderland… for a Japanese car, the Nissan Qashqai sure seems to be wearing some natty red-white and blue socks. It's a fantastically comfy, spacious and affordable family SUV that really does cost peanuts to run, thanks to a range of efficient small-capacity engines. Get a 2019-onward model in Acenta Premium trim (or higher) and you can use Apple CarPlay or Android Auto to bypass the slightly dated standard-fit infotainment system, but other than that, it's a cracking all-rounder.
Find a used Nissan Qashqai at Motorpoint
Jaguar F-Pace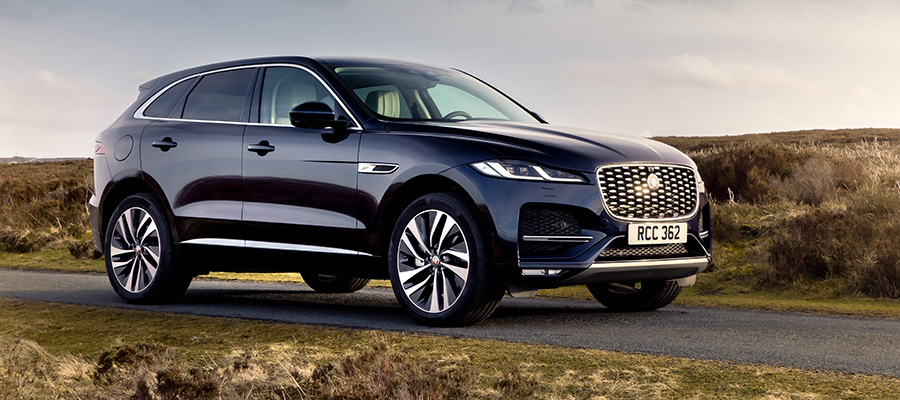 We close out our list with one of the best driver's SUVs currently on sale: the Jaguar F-Pace. It's a stunning large SUV that still feels like a proper Jag. That means it's posh inside, packed with tech yet encourages you to drive it almost like a sports car down a twisty road. The boot's cavernous too, so if you're after a British-designed family hauler, then you can't do much better than this Solihull-made SUV.
Find a used Jaguar F-Pace at Motorpoint