4 times the VW Golf proved it could do everything you need - from practicality to lap times
23 February 2022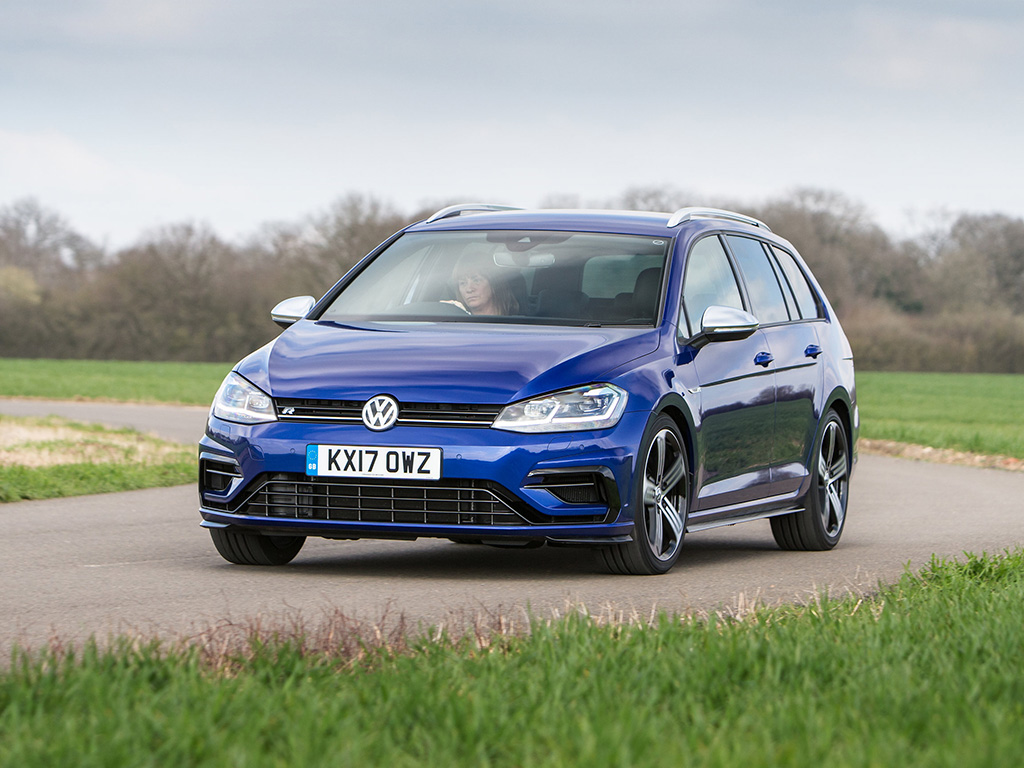 Photos © 2022 Manufacturer photos
The Golf is the 'default' car for a good reason – here are 4 of our favourite versions
We've not commissioned the research (yet), but we'd wager you've seen more Volkswagen Golfs in the past week than you've ever seen Ferraris. There's something about the German brand's iconic hatchback that meets more people's daily driver needs than any other car. The Golf's always mixed practicality, build quality and general refinement with that most important quality – affordability. It might not set your pulse racing (unless you get the R…), but it's a cracking do-it-all car.
With that in mind, here are four of our favourite modern VW Golfs that prove it can be all things to all people.
The regular, economical Golf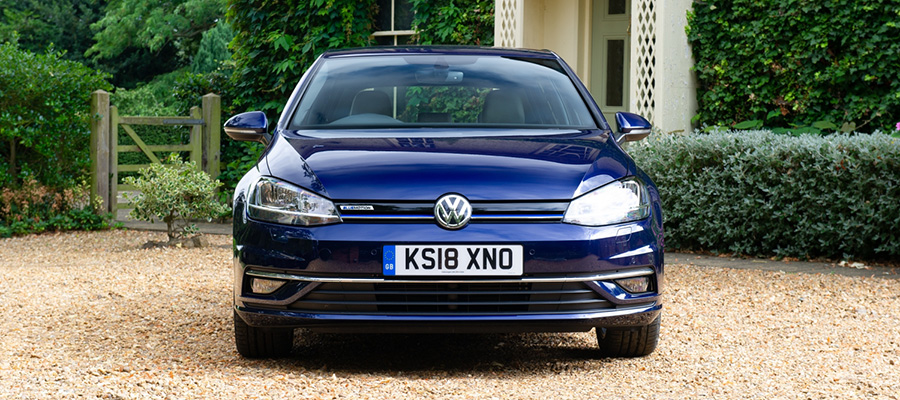 The beauty of the Golf (if you can call it that) is that it's a damn good car even in its most mundane form. If you just want 'a car' that feels reasonably posh, has a decent amount of boot space for a hatchback and enough technology to keep you safe, then a regular Golf in Match trim is about as perfect as it gets.
Our favourite engine on the Mk7.5 or the latest Mk8 Golf is the 1.5-litre petrol – it's efficient and faster than you'd think given the engine size.
Check our stock of nearly new normal VW Golfs
The so-practical-it's-almost-a-Passat Golf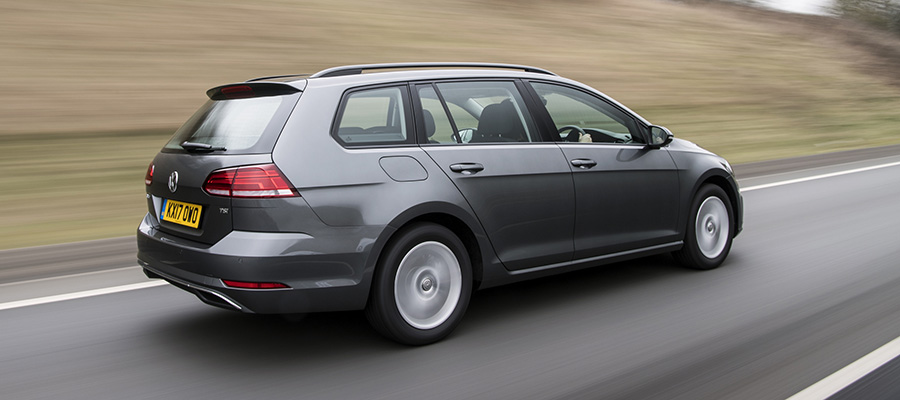 While the regular five-door Golf has a respectable 380-litre boot, you can also buy a Golf Estate which has a colossal 611-litre space for all your gubbins. The Golf Estate is about 20-30cm longer than a regular Golf hatchback which is worth bearing in mind if your driveway is already tight on space, but if you need the Golf that can carry the most, the estate is where it's at. It's rare, too…
Find a Golf Estate you can drive away today
The electric one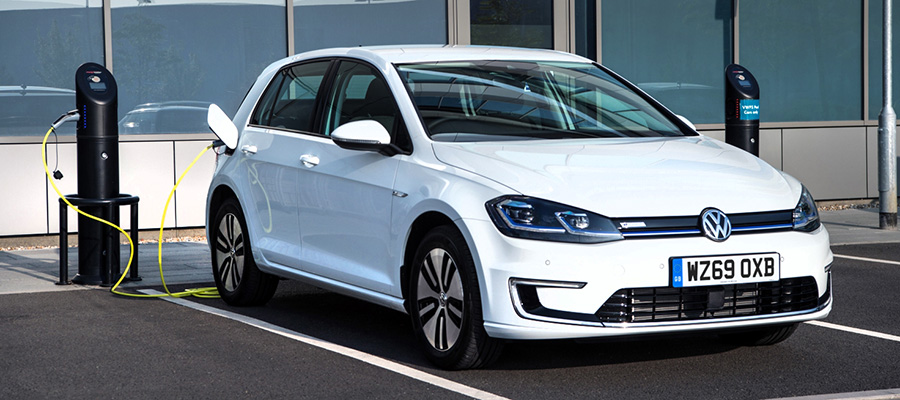 Sure, carmakers are realising that electric cars are best when they've been designed from the ground up to be EVs, but the e-Golf is one of those rare cases when a combustion-powered car has turned out to be a decent electric option.
Called the e-Golf, the zero-emissions hatchback has a fancy blue stripe across its front grille and extending into its headlights. Its 35kWh battery will let you travel about 130 miles in the real world, which is about half of what the latest EVs can muster – but it's cheaper than most alternative EVs, and it's the only one that's, well… a Golf.
Check out our stock of used E-Golfs
The one that's faster than a lot of 90s supercars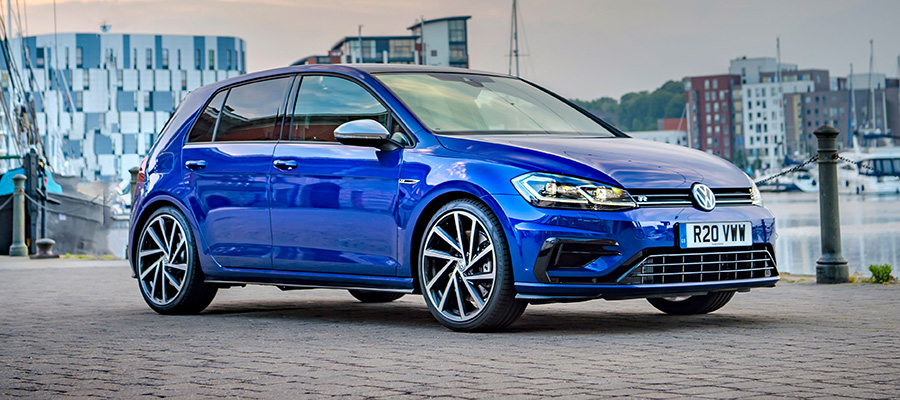 What if you want a Golf with the same performance as that Ferrari from Goldeneye? Yup – the VW Golf R is as fast as a Ferrari 355. A 0-62mph time of 4.8 seconds and electronically limited top speed of 155mph mean this four-wheel-drive, 300hp hatchback has enough punch to make your passengers feel distinctly nauseous.
The Golf R is arguably more understated than its less-powerful, front-wheel-drive brother too, with no shouty red bits. Instead, you get a silver stripe across the bumper, some subtle badges and some slightly tasteless carbon-effect upholstery. Add into the mix the fact there's an estate version of the Golf R and you've got a properly fast, practical and fine-handling bookend to the Golf range.
Find a nearly new Golf R