2020 Model Range Rover Evoques In Stock
24 February 2021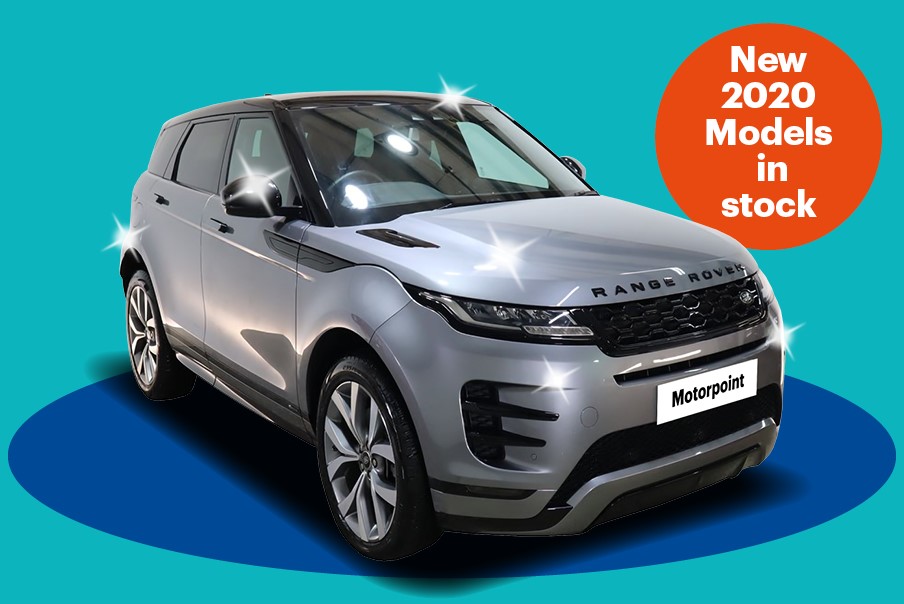 Photos © 2022 Motorpoint
The 2020 model Range Rover Evoque has landed on our website.
Sporting new LED front and rear lights that modernise its look, you're sure to stand out from the crowd sitting in the Evoque. Behind the wheel you'll be wowed by the new touch screen powered centre console, generous cabin space and boot.
What's Different About The 2020 Model Evoque?
The 2020 facelift first started to appear on 69 plate Range Rover Evoques in the Autumn of 2019. Our latest stock of Range Rover Evoques come in this new shape giving them a slimmer look. They are also packed with thousands of pounds of extras you wouldn't get on a standard model, including:
Black Styling Pack

Panoramic sunroof

Metallic paint

Contrast roof (where your roof is a different colour to the car e.g. a red car with a black roof)

20" alloy wheels

Privacy glass
Stylish Exterior
The Evoque doesn't fail to deliver in the style stakes. Our latest selection features the classic contrasting roofs that enhance the look of the exterior. Look out for the models with the Black Design Pack - when you combine this with the contrast roof, your car will really turn heads when out and about.
The Black Design Pack includes darkened headlights, tail lights and fog lights, black exterior elements (grille, badges etc.), and black alloy wheels.
Upgraded 20" wheels not only look good, but give you more traction on the road - ideal for poor driving conditions e.g. icy roads or if driving in mud.
The LED exterior lights offer a better quality of light when illuminating the road, giving you improved visibility in the dark. This ultimately increases safety as you'll be able to spot and react to hazards on the road earlier. What's more, they are cheaper to run (they require less energy to run) and last longer than traditional halogen bulbs.
Luxurious & Spacious Interior
Step inside the cabin and the spacious leather interior is really something to be marvelled. The new facelift also provides the latest internal screen set up of dual screens in the centre console allowing you to control media as well as other features such as heated seats.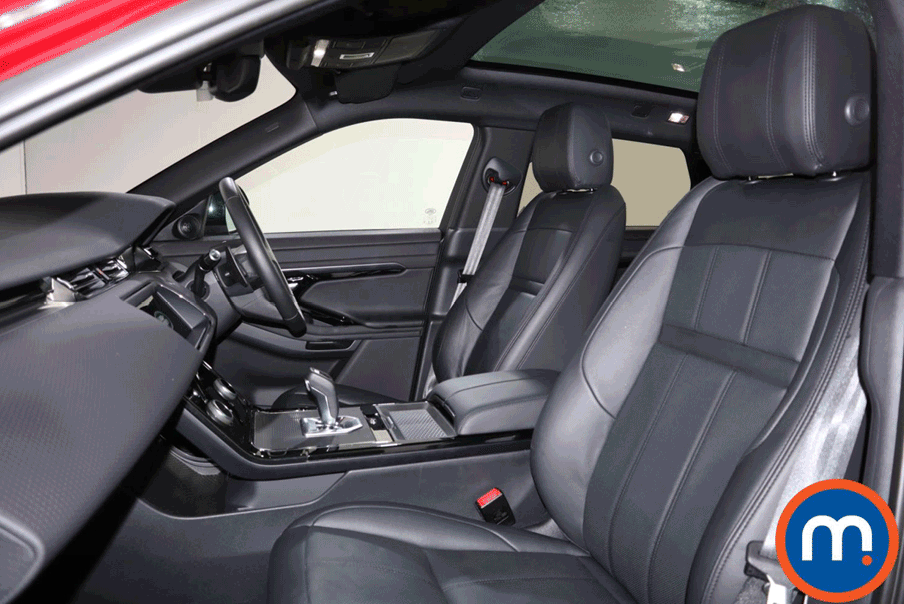 Improve your cabin experience with Land Rover's InControl - a suite of applications that connects you to your vehicle. This is integrated in the touchscreen that works much like a tablet, with industry leading navigation and smartphone integration allowing you to connect to your own apps or check on your car wherever you are (for example if you want to see how much fuel you have left or if you have left any windows open). Don't worry, they include Apple CarPlay and Android Auto if you have your own preferences.
The steering wheel controls are touch sensitive, responding to a light touch as opposed to having to click a button.
Your passengers can enjoy panoramic views of the sky through the panoramic sunroof, complete with button opener sunblind if it's getting a little too bright or warm. Keep an eye out for models that come with a gesture sunblind… simply wave your hand under the sensors in the overhead console and the sunblind will close without you having to touch anything - magic!

Why We Love It
Range Rovers have always had a timeless appeal, the attention to detail in the styling is always on point. The technical specifications are top of the range and the central screens are one of the best laid out interiors on the market.
The material choices complement the Evoque's style perfectly - nothing feels cheap or plastic, with a lot of thought having gone into how the car will feel to touch when you are inside as well as how it looks on the outside.
Whether you're looking for an Evoque or something with a bit more power and space, we have a large choice of SUV crossovers for you to choose from. All cars are under four years old, with less than 30,000. View all nearly new cars and reserve online for just £99.