With tool theft on the rise, let's take a look at the best ways you can protect your van and livelihood
Tool theft across the UK is on the rise, with traders' work vans being a prime target. A Direct Line study from March 2021 found that at least one tool was reported stolen every 17 minutes.
With four out of every 10 traders falling victim, and reporting average replacement times of around five days, tool theft can seriously impact your bottom line. That's why we've put together this guide to help you protect your van from would-be thieves.
How at risk are you from tool theft?
We took a look at the numbers behind reported tool thefts in the UK over the last five years to determine just how at risk you might be. We then factored in the expected earnings of each profession and the most common tools stolen to work out the potential revenue they might lose from replacing tools and being unable to work.
Professional tools are often highly specialised and can be worth thousands of pounds. The average claim for tool theft is a whopping £2,865 across manual professions.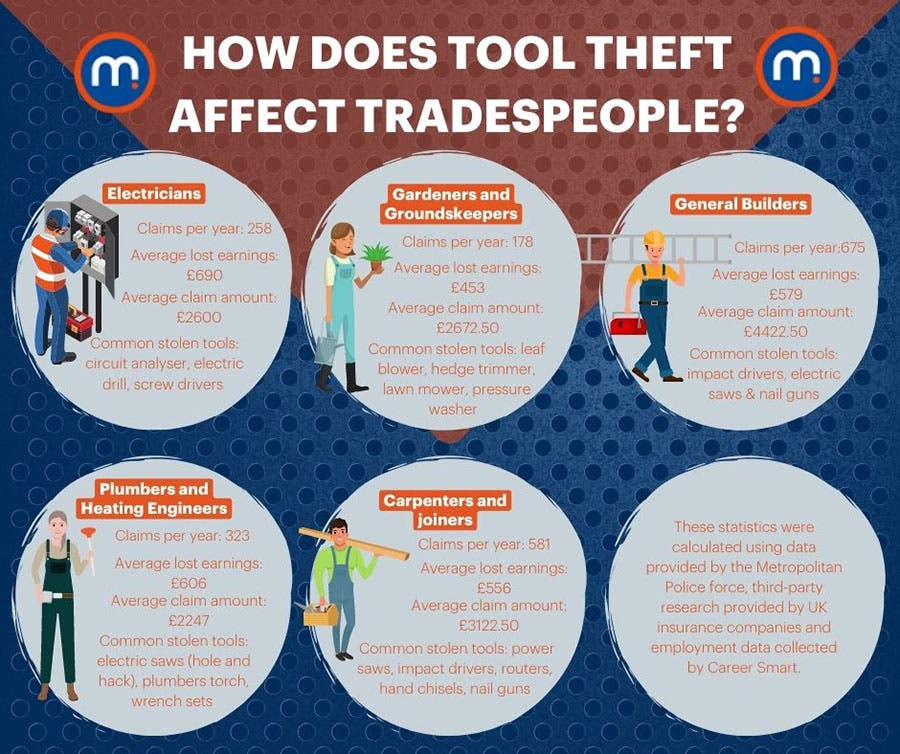 We concluded that the trades most at risk from tool theft are general builders, carpenters and joiners, electricians, specialised bricklayers, and groundsmen. These professions often require some of the most expensive power tools, making them a prime target for thieves. 
So what are the most effective ways stop crims from pinching your gear?
Protecting your tools
If you've bought a nearly new used van from Motorpoint, it's worth considering the ways you can protect both your van and its valuable contents from thieves.
Remove your tools from the van
Removing all the tools from your van overnight is the obvious first move against thieves. However, after a hard day's work, most of us just want to pop our feet up with a cuppa rather than drag loads of heavy gear into the house.
In this case, consider only bringing inside the most valuable tools for the job. Some of the more valuable tools that are stolen according to the Metropolitan police are:
Electric drill
Electric saw
Hedge trimmer
Leaf blower
Power washer
Spanners
Nail guns
So, the next time you're tempted to head straight inside and kick your feet up, consider taking the extra five minutes to bring your most valuable tools inside, safe and sound. 
Is a standard van lock enough to stop tool thieves?
While the manufacturer security systems you'll find on today's vans are enough to put off chancers, they won't be enough to stop more determined criminals. A standard van door lock can be opened in a matter of minutes by an experienced thief using just a pair of pliers!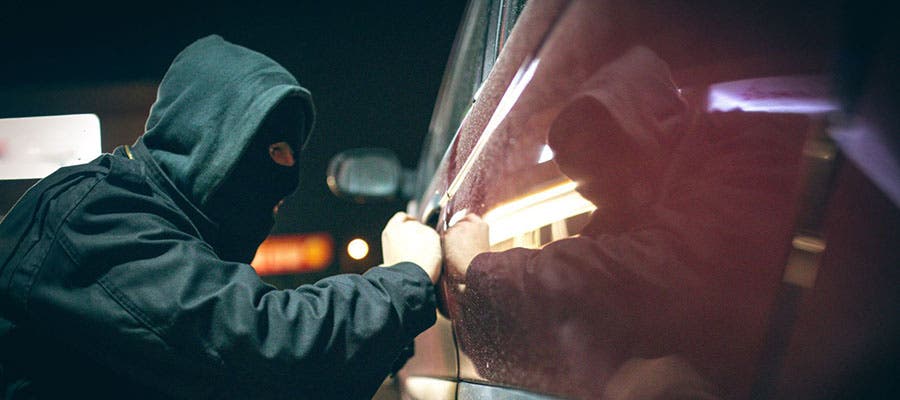 To beef up your van's security, you might want to install a specialised van lock. There are multiple options and designs on the market, including armoured locks, cargo locks and deadlocks – all of which significantly reduce the likelihood that a thief can break into your van, and act as an added deterrent.
Park your van somewhere safe
Another tool in your van-security arsenal is choosing a safe place to store your van overnight. Of course, you may have no choice other than to park on a public road but, if more secure options are available to you – even if they aren't as convenient – you may want to consider them. 
The safest place to park your van is anywhere that has some form of 24-hour surveillance. However, this isn't always accessible or affordable so, as a general rule, try to park at one of the following:
On your driveway
A well-lit street
Park with the loading doors against a wall or hedge, so the doors can't be opened without moving the entire van
Consider tool insurance
There are several companies that offer tool insurance. This extra layer of protection should help you return to work much faster without the time and cost burden of replacing your tools from your own pocket.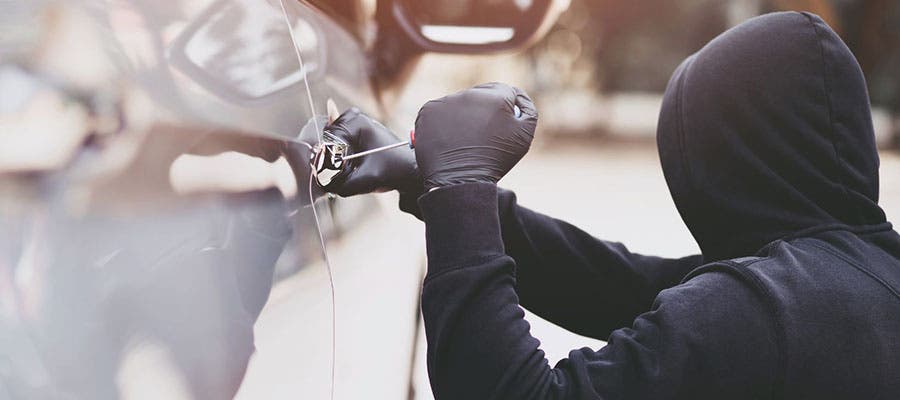 Insurance could make the difference between losing a few hundred pounds or a few thousand, so it might be worth the extra monthly cost.
Marking your tools to prevent theft
If your van is broken into and your tools are stolen, there are still a couple of things that can help either catch the thief red-handed or deter them altogether.
Firstly, marking your tools in some form will deter thieves from taking them, as marked tools are harder to sell and easier to recognise. If a marked tool turns up for sale, you might just be able to identify the thief and notify the police. 
The second thing you can do to make tool thieves' lives harder is to record all the serial numbers, makes and models of your tools. If your tools are stolen, this log can be handy both for the police and for any insurance claims you make.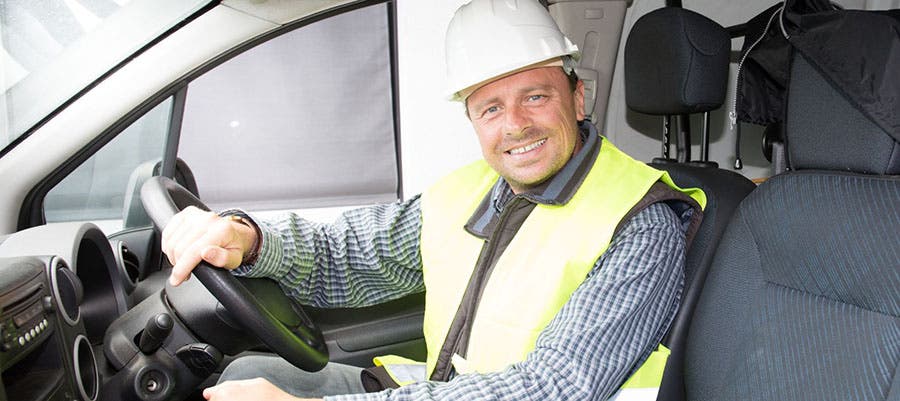 While tool theft can be a menace for trade professionals, it doesn't have to be a source of sleepless nights. With a few simple measures, you can deter thieves from targeting your van and recover faster if they do.