Rep-etition pays off for Motorpoint staff fundraising for charity
29 June 2021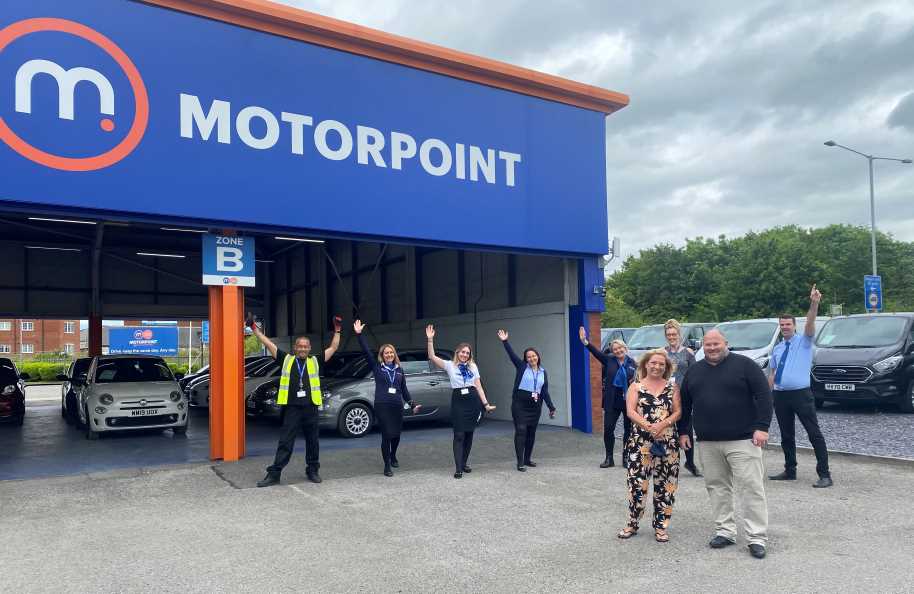 Photos © 2022 Motorpoint
Repetition has definitely paid off for Motorpoint staff based in the North West of England
"I couldn't be prouder of the whole team at Motorpoint for throwing themselves into the challenge in aid of the James Bulger Memorial Trust and raising such an impressive amount of money in the process"
Over 40 staff from the UK's largest independent car retailer, which has long-established branches in Burnley and Widnes, took part in the special challenge last month in aid of the James Bulger Memorial Trust.
Every member of staff agreed to complete 100 reps each per day, raising £1,013 in the process for the Trust, which supports young people who have been the victims of crime, hatred or bullying. Collectively they completed 155,000 jumping jacks, lunges, push ups and squats burning almost 50,000 calories in the process.
Among those to have taken part in the challenge was Jordan Dean, Head of Retail Operations for Motorpoint in the North West: "I couldn't be prouder of the whole team at Motorpoint for throwing themselves into the challenge in aid of the James Bulger Memorial Trust and raising such an impressive amount of money in the process.
"It certainly wasn't easy, especially with the branches being so busy since the return of non-essential retail in mid-April, but by the end of things everyone was definitely feeling the benefits and I hope it's a regime that the team continue with moving forward. I know I will be once I've had a well-earned rest!"
Motorpoint, which was recently named a Top 100 Company to Work for in the UK for a seventh successive year, has been an active supporter of charitable organisations with its 800-strong workforce organising a range of events to raise in excess of £100,000 for good causes in the last two years alone.
Stuart Fergus, Fundraising Manager at the James Bulger Memorial Trust, added: "We're extremely grateful to Jordan and the team at Motorpoint for their efforts. It was nothing short of incredible, especially with most of the team getting in their repetitions while at work. Fundraising during the Pandemic has been extremely difficult and the money raised will really help with the work that we do as a charity to support young people across the North West who have been the victims of crime, hatred or bullying."
Motorpoint currently has over 6,000 low mileage, nearly new cars and light commercial vehicles available from over 30 different manufacturers. Every vehicle from Motorpoint comes with the balance of manufacturer's warranty backed by the Motorpoint Price Promise. This means Motorpoint will refund the difference to any customer within seven days of their order if they find the same car cheaper from a competitor. As a bonus, it will also give the customer £50 worth of Amazon vouchers to spend.
Plus, as part of the company's on-going COVID-19 safeguarding processes, all vehicle collections will be completed in specially designated areas to always guarantee social distancing while an online portal means the car buying experience is completely paperless with customers able to sign for their new car using their mobile phone. Furthermore, every purchase, whether it is instore or online, is backed by a 14-day money back guarantee.
In the community
Motorpoint is proud to work with James Bulger Memorial Trust. For more info on the work they do, please visit https://forjames.org/.