Peterborough named Motorpoint Site of the Year for 2017
30 May 2017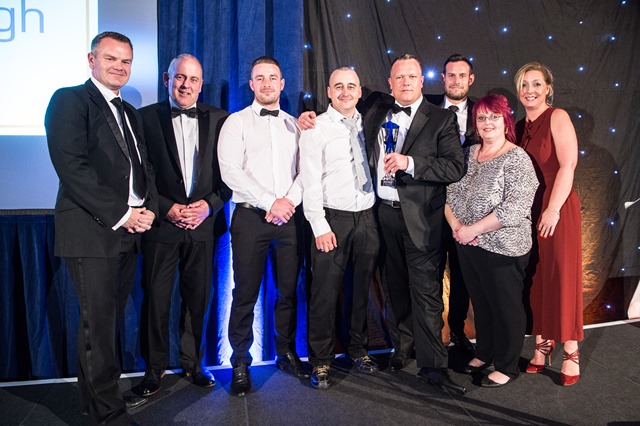 Photos © 2022 Motorpoint
Peterborough has been named the Motorpoint Site of the Year for a second successive year
"It's fantastic for the whole team in Peterborough to be recognised once again by the directors and a great endorsement of the team's continued hard work and effort"
Staff at the five acre site, which is located on Edgerley Drain Road in the city, scooped the honour again at a special awards ceremony hosted by the UK's leading car supermarket at the Marriott Forest of Arden Hotel earlier this month.
The 50-strong site was once again singled out by the company's directors for their continued hard work over the last 12 months. Motorpoint opened its Peterborough site on the Boongate Industrial Estate in December 2006 as part of its national expansion programme. The company is currently one of the principal sponsors of Peterborough United Football Club.
"We are absolutely thrilled to have been named the Motorpoint Site of the Year for 2017," explained Tom Stanton, the recently appointed General Manager of Motorpoint in Peterborough. "It's fantastic for the whole team in Peterborough to be recognised once again by the directors and a great endorsement of the team's continued hard work and effort."
Tom and the management team from Peterborough will be travelling to Palma in Majorca next month for a three-day all-expenses paid trip as part of their prize.