Motorpoint to host drive in cinema in Sheffield
07 August 2017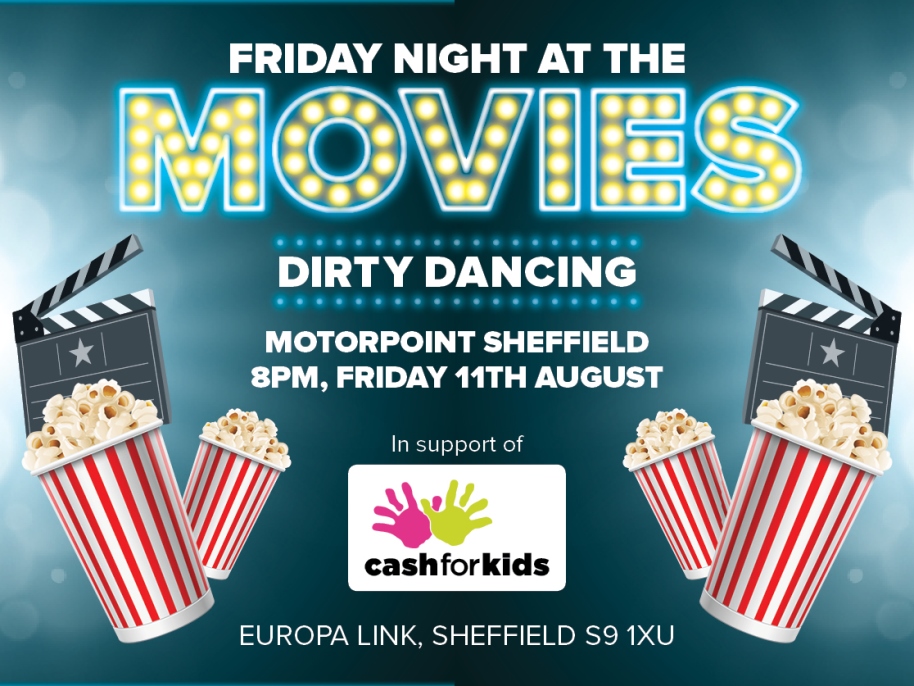 Photos © 2021 Motorpoint
Motorpoint is set to host its first-ever Drive In Cinema this Friday in Sheffield
"We're really looking forward to hosting our first-ever Drive In Cinema and welcoming film goers from across South Yorkshire to a very special screening of the legendary 'Dirty Dancing' movie"
The UK's largest independent car retailer is giving film goers a unique opportunity to have the time of their lives watching 'Dirty Dancing' from the comfort of their own car on Friday, August 11 at its branch on Europa Link in Sheffield.
Motorpoint has teamed up with the city's largest commercial radio station, Hallam FM, and outdoor cinema specialists Urban Entertainment, to put on a special screening of the iconic 80s' movie starring Patrick Swayze and Jennifer Grey in the grounds of the seven acre branch – minutes from both J33 and J34 of the M1.
Gates for the event will open at 7pm and the film is scheduled to start at 9pm. Entry is £15 per car. Food and Drink will be specially provided by Sheffield-based Bear's Street Food, best-known for their 'foot long' hot dog.
Jason Hurt, General Manager of Motorpoint in Sheffield, said: "We're really looking forward to hosting our first-ever Drive In Cinema and welcoming film goers from across South Yorkshire to a very special screening of the legendary 'Dirty Dancing' movie."
Motorpoint in Sheffield is located at Europa Link, Sheffield Business Park, Sheffield, S9 1XU. Tickets for the Drive In Cinema are available exclusively from Hallam FM. For more information please click here
Press releases
For all media enquiries please contact Stephen Wright, PR Manager on 01332 227239 or 07825 308326. Alternatively by email.