Motorpoint to help NHS workers get to their wedding on time
15 June 2020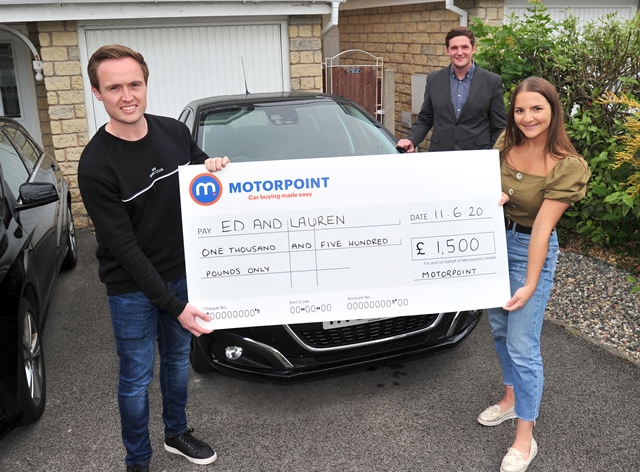 Photos © 2022 Donna Clifford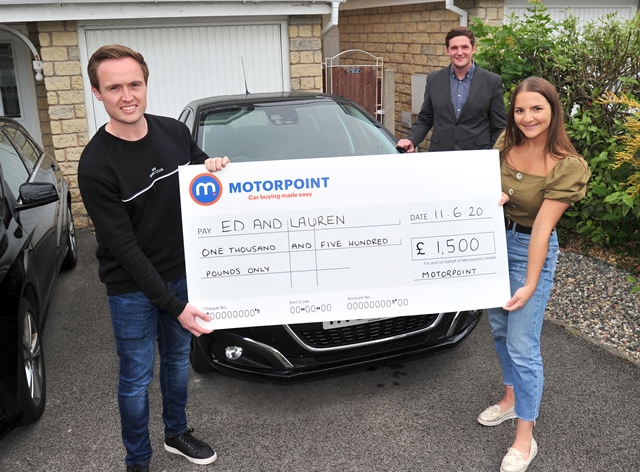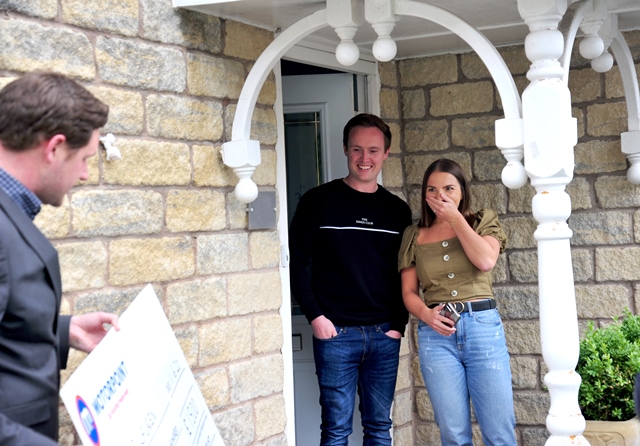 Motorpoint is set to help one young couple get to their wedding on time
"We're really grateful to Motorpoint. We weren't expecting it so it's come as a wonderful surprise. It will be great to not have to worry about getting to the airport. It also means we can have a glass or two of champagne which will be nice"
Ed Williams and Lauren Baron, who are both frontline workers for the East Lancashire Hospitals NHS Trust, had been planning their wedding on the beach in Monte Gordo in Portugal for some time– only to have to postpone their plans because of the COVID-19 pandemic.
Now the pair, who live near Townley Park in Burnley, have set a new date for their big day in 2021, and Motorpoint, the UK's largest independent car retailer, is playing its part to make sure Ed, a Physiotherapist and Lauren, a Nurse, get to the Algarve next year.
"We were naturally gutted to have to postpone our wedding," explained Ed, a big Burnley fan, "especially after putting so much effort into arranging everything for this year. I even went as far as selling my car to help towards the costs. We've been to Monte Gordo several times on holiday and loved it and both decided that getting married there on the beach would be our dream.
"Once the disappointment wore off and we started to put things into perspective in terms of what everyone else has gone through during the lockdown, we decided to be positive and set a new date for our wedding, which is now June 2, 2021."
Motorpoint, which has been based on Rosegrove Lane in Burnley for almost 20 years, has offered to use its vehicles to take Ed and Lauren, and their family, to the airport in style next summer, and pick them up when they return to the UK.
"We're really grateful to Motorpoint for the offer. We weren't expecting it so it's come as a wonderful surprise," added Ed. "It will be great to not have to worry about getting to the airport. It also means we can have a glass of champagne (or two) on the way which will be nice.
"Ironically my role as a Physiotherapist changed a week or so ago, so I am now field based, and as a result I desperately needed a car so I could get out to see my patients, and knowing Motorpoint was re-opening its branches, went onto the website with Lauren, and after finding something, used the click and collect service to order the car as well as take advantage of their amazing £300 discount for NHS staff. The whole process was really quick and easy. Obviously, with all the new safety measures now in place, it was a very different experience from the last time we visited Motorpoint Burnley when we bought Lauren's Mercedes A-Class, but even with all of that the service was still the same - brilliant."
Jordan Dean, General Manager of Motorpoint Burnley added: "When we heard that Ed and Lauren had to postpone their wedding because of COVID-19 everyone in the branch felt for them. They are genuinely such a nice couple who've done so much for others in their roles for the NHS over recent months.
"So when they told us they'd set a new date we thought the least we could do is play our part in helping them to get to their wedding on time. Which is why we'll be whisking them and their families off to Manchester Airport this time next year to ensure at least that part of their wedding goes off without a hitch.
"We also know that they are planning a honeymoon at some point in the future so we also decided to make a contribution towards the cost as well to ensure that Ed and Lauren, our NHS heroes, have a wedding to truly remember."