Motorpoint throws its support behind South East Asian culture
12 July 2019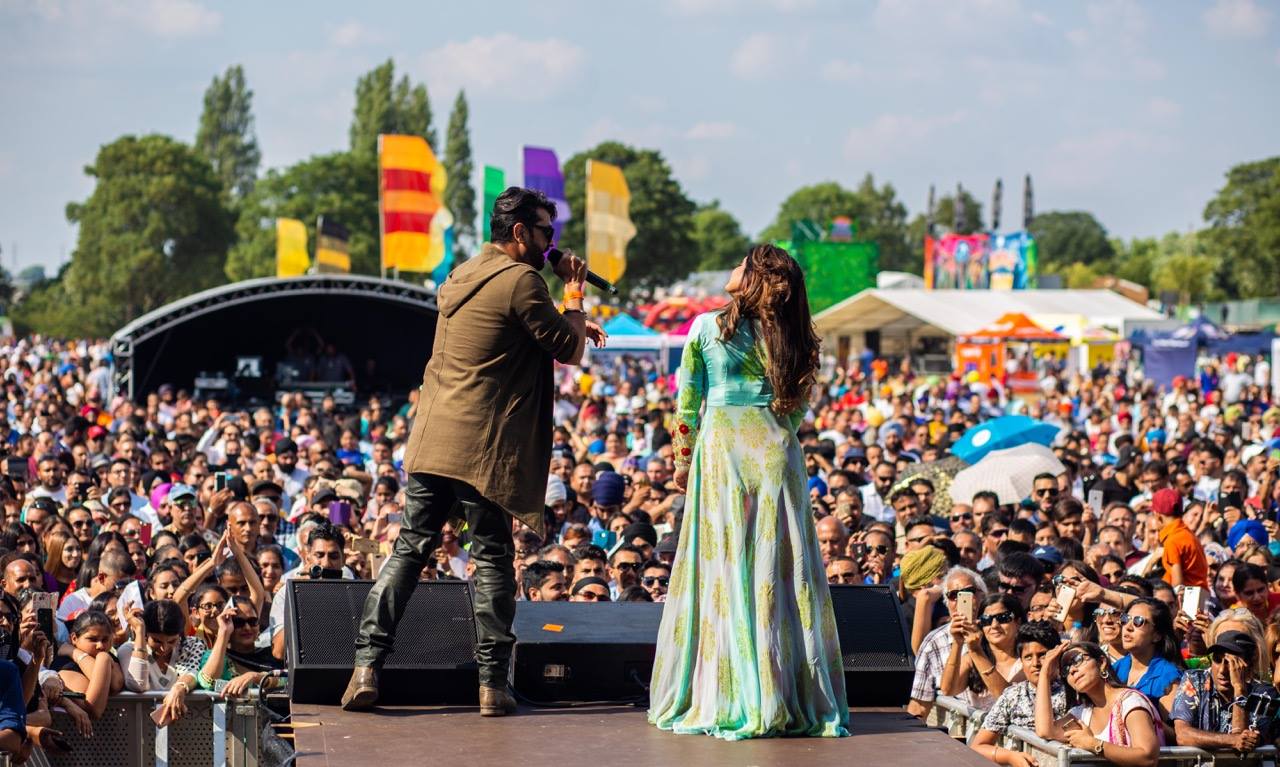 Photos © 2020 Motorpoint
We are sponsoring the popular Birmingham Mela festival later this month.
By teaming up with event organisers, Remarkable Events, we are backing the UK's largest South East Asian cultural festival. Based at Victoria Park in Smethwick, the event brings upwards of 75,000 people together over the weekend of 20th – 21st July to enjoy the sights, sounds and spicy aromas of South East Asia. Artists already confirmed to appear over the two days include Amar Noorie, Kadam Verma, Sardool Sikander and Zain.
Matt Walker, General Manager of Motorpoint Oldbury, explained the partnership. "We attended the Birmingham Mela last year as guests and had a wonderful time. So when the opportunity arose to support this year's event we didn't hesitate. The Birmingham Mela is the perfect medium to showcase the Motorpoint brand to one of the UK's most diverse and well as vibrant communities and myself and the team can't wait for next weekend and the opportunity to join in the celebrations."
As part of its sponsorship of the Birmingham Mela, Motorpoint will be showcasing a cross section of low mileage, nearly new cars across the festival. The Motorpoint F1 Simulator will also be in attendance on both days, giving people the opportunity to test their driving skills in a full-size F1 car free of charge.
It's perfectly places for customers of our branches on Lichfield Road in Aston, Birmingham and Churchbridge in Oldbury to attend so head down to enjoy a weekend of South East Asian fun and culture.
We have over 1,000 low mileage, nearly new cars from over 30 manufacturers in the West Midlands area, with access to a further 7,000 cars in group stock. Every single one is backed by the Motorpoint Price Pledge. Launched last year, we will refund the difference to any customer within seven days of their order if you find the same car from a competitor. As an added bonus, we will also give you £50 worth of Amazon vouchers to spend.
Press releases
For all media enquiries please contact Stephen Wright, PR Manager on 01332 227239 or 07825 308326. Alternatively by email.