Motorpoint teams up with Everton legend Duncan Ferguson to support Zoe's Place
15 June 2016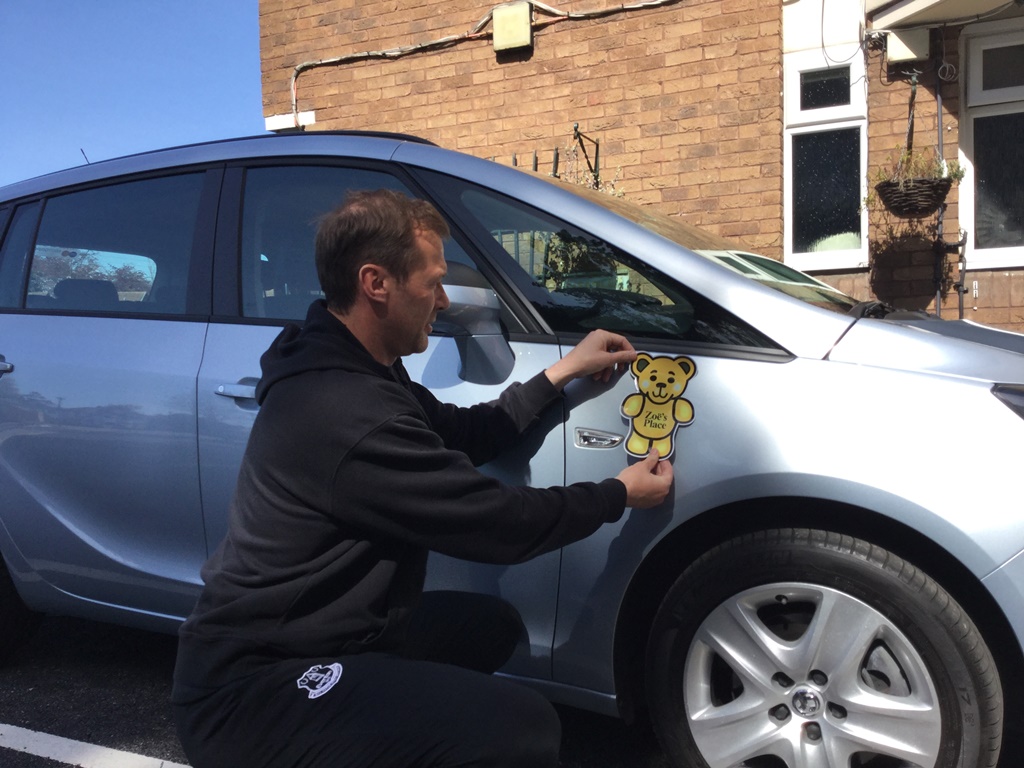 Photos © 2022 Motorpoint
Motorpoint has teamed up with Everton legend Duncan Ferguson to help get staff from children's hospice Zoe's Place out on the road in the North West
"Thanks to the generosity of Duncan Ferguson together with the owners of Motorpoint we have been able to donate one of the best people carriers on the market today to Zoe's Place "
The UK's leading car supermarket adopted the specialist children's hospice as its official charity partner last year.
Since then Kevin Cartwright and his team at Motorpoint in Widnes have been busy helping to fundraise for the Liverpool-based charity, which supports babies and infants up to the age of five who have life limiting or life threatening conditions.
As part of the initiative Motorpoint worked with Everton First Team Coach and Club Legend Duncan Ferguson to cover the cost of a new Vauxhall Zafira Tourer. The seven seater 1.6 CDTi Diesel Tourer with Parking Sensors, Privacy Glass and Sat Nav will be used to transport babies from their homes to Zoe's Place as well as take families out on day trips.
Kevin Cartwright, General Manager of Motorpoint Widnes, explained: "We've been talking to Zoe's Place for some time about a new vehicle. Thanks to the generosity of Duncan Ferguson together with the owners of Motorpoint we have been able to donate one of the best people carriers on the market today and ensure Zoe's Place is out and about on the road delivering the great service they do throughout the region."