Motorpoint takes fundraising to new heights in Widnes
03 July 2018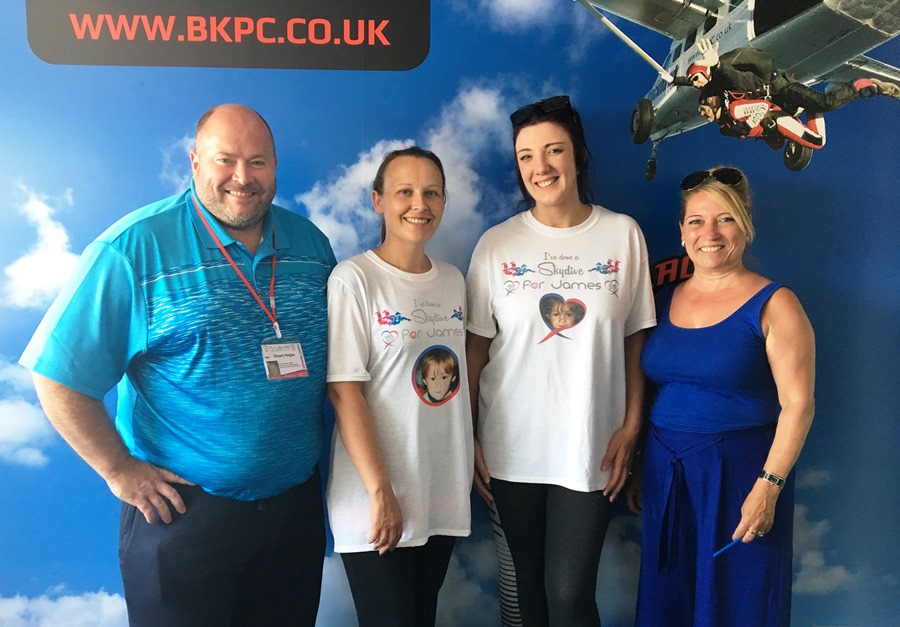 Photos © 2021 Motorpoint
Staff at Widnes have taken on two challenges to raise money for the James Bulger Memorial Trust.
Motorpoint Widnes have taken their fundraising efforts to completely new heights in recent weeks for the James Bulger Memorial Trust. A certainly deserving chosen charity for the Widnes branch, the Trust aims to support young people disadvantaged by bullying, crime, and hatred. Through years of fundraising and tangible reward schemes, they have done an incredible job of celebrating those who have shown a truly positive contribution to society.
Staff at the Widnes branch adopted The James Bulger Memorial Trust, which was established by James Bulger's mother Denise in 2011, as their charitable partner for the North West of England in late Spring 2018. As part of their fundraising efforts for the Trust since then, they have taken part in two major events. First, they decided to zip wire across Goodison Park in May - a real feat for anyone who doesn't like heights! Then, just last month, many members of the team took part in the Trust's annual skydive at the Black Night Parachute Centre in Cockerham, Lancashire. To date, including these two brave acts of charity, they have raised £1,300 for the much-loved Trust.
Kevin Cartwright, General Manager of Motorpoint Widnes, explained: "The team at Motorpoint Widnes have definitely gone above and beyond of late, overcoming their own fear of heights in some instances, in order to raise money for the Trust. I have nothing but admiration for what they've done and along with the rest of the team applaud their efforts."
As part of the UK's largest independent used car retailer, Motorpoint Widnes opened in late 2015 and is one of the principal sponsors of Superleague's Widnes Vikings. Following a multi-million pound investment in the five-acre branch on Derby Road, the site has over 500 low mileage nearly new and used cars from over 30 manufacturers available, with access to a further 7,000 cars across the UK. Motorpoint Widnes is open seven days a week, including until 8pm on weekdays.
To find out more about our fantastic range of used cars for sale, get in touch today. We have 12 branches from Glasgow to Chingford and an online contact centre. Visit your nearest showroom or live chat with one of our sales team.
In the community
Motorpoint is proud to work with James Bulger Memorial Trust. For more info on the work they do, please visit https://forjames.org/.