Motorpoint supports display of random acts of kindness in Derby
19 September 2016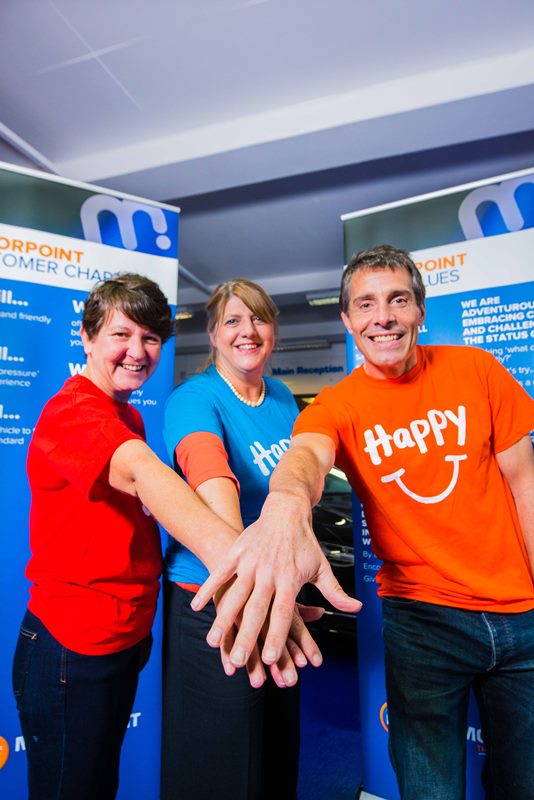 Photos © 2021 Motorpoint
Motorpoint is backing the bid by Derby to become the UK's 'kindest city' with a demonstration of the power of happiness in the city centre on Tuesday, September 20
The countdown has well and truly begun towards Derby attempting to claim the title of Britain's 'kindest city' – with help from Motorpoint.
The UK's leading car supermarket, which is headquartered in the city, is supporting the bid by Brilliant Derby to break the world record for the most acts of 'random kindness' in a single day.
Derby held the world record for the 'Most Random Acts of Kindness' until late last year. Brilliant Derby, in partnership with Motorpoint, is aiming to win the title back in the next few months with at least 20,000 acts.
And, as part of the campaign, over 150 Year 6 pupils from schools across the city, aided by mentors from Motorpoint, will be giving a demonstration of the power of positivity in the Market Square tomorrow morning between 9.30 and 11.30am. Wearing specially made t-shirts created by Derby-based Irongate, they will be handing out gifts to passing members of the public as part of the drive to demonstrate that 'kindness matters'.
Clare Bell, Head of Learning and Development at Motorpoint, explained: "We're looking forward to demonstrating tomorrow morning the power of positivity and the difference that simple acts of kindness can make to the lives of people in Derby."
The 'Random Acts of Kindness' demonstration will take place between 9.30 – 11.30am in the Market Square on Tuesday, September 20.