Motorpoint staff to sleep out to raise awareness of homelessness
31 January 2019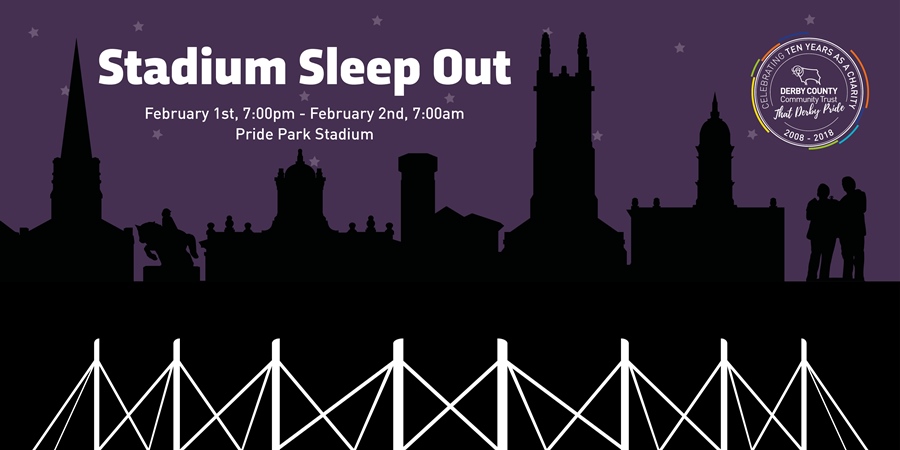 Photos © 2022 Motorpoint
Motorpoint staff will be swapping their suits for sleeping bags this Friday to raise awareness of homelessness in Derby.
A group of four courageous people from our team have agreed to brave potential sub-zero temperatures to take part in the Stadium Sleep Out event.
Jon Baird, Eleanor Shakespeare, Manjit Virk and Ben Wall will spend Friday night with representatives from other business in the city. They will be sleeping in the shadow of Pride Park, home of Derby County Football Club. Camped outside the stadium, they will only have cardboard, warm clothing and a sleeping bag to help see them through the night.
The Stadium Sleep Out has been organised by Motorpoint's charitable partner – the Derby County Community Trust. Eleanor Shakespeare, Marketing Director of Motorpoint, is proud to take part.
"It will be very humbling for us all sleeping rough for the night and will definitely make us appreciate the home comforts we take for granted. What will make the cold that much more bearable is helping make a difference to those less fortunate and get more people off the streets and into permanent accommodation."
Our headquarters are on Chartwell Drive in Derby. Founded over 20 years ago, the Motorpoint Derby branch stocks over 500 low mileage nearly new cars. We stock over 30 different manufacturers, with access to a further 7,000 cars online and across the UK wide branch network. All cars are backed by the company's Price Pledge. We will refund the difference to any customer within seven days of their order if they find a like for like car from a competitor. As an added bonus, we will also give the customer £50 worth of Amazon vouchers to spend.
For more information about Motorpoint's fundraising efforts for the Stadium Sleep Out visit our JustGiving page. The team are aiming to raise £2,000 to support the work of homeless charities in Derby.