Motorpoint saves best till last with 'Get Packing' game
17 August 2018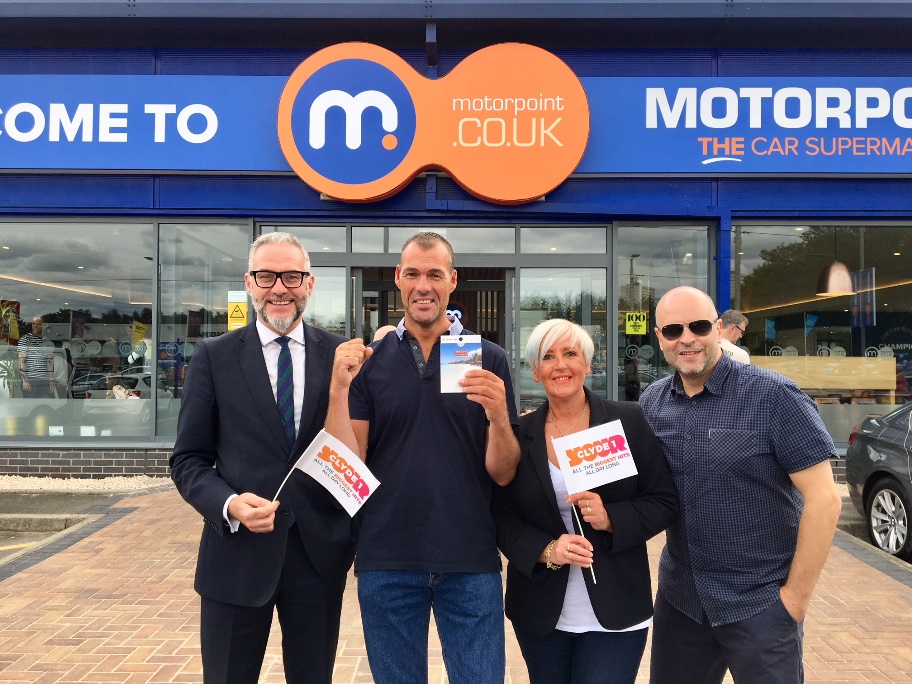 Photos © 2021 Motorpoint
Our fast-paced competition was part of the celebrations to mark the opening of the new look showroom in Glasgow.
Tommy Borland saved the best time till last to win Motorpoint Glasgow's 'Get Packing' game. The postman from Toll Cross was one of many people who visited the Mount Vernon branch on Saturday hoping to win £2,500 worth of Thomas Cook travel vouchers. Contestants had to load our branded car with all the essentials in the quickest possible time for a chance to win a trip to the seaside. Motorpoint ran the competition in conjunction with Clyde 1, who were also in attendance at the family fun open day.
Tommy was the last person to take part in the hotly-contested game and recorded a time of 1.01 to head off competition from his nearest rival, Graham Muir.
"I can't believe I won. It was my wife Carol who convinced me to come along and have a go and I am really glad I took her advice. It's our 20th wedding anniversary so the Thomas Cook vouchers will come in really handy as we really enjoy visiting different places around the world."
The pair, who are both Motorpoint customers, love travelling so it was the perfect prize.
"We'll definitely be going somewhere exotic," added Carol, who works in insurance. "We're thinking somewhere hot again as we both really love the sunshine."
Michael McMullen, Sales Manager at Motorpoint Glasgow, said, "I'm delighted for Tommy. He was a bit reluctant to have a go at first as he didn't think he would have any chance of winning but didn't have to worry as he loaded up the car in record time."
The new look Motorpoint Glasgow showroom was officially opened by Tam and Isa from BBC Scotland hit TV comedy Still Game. Played by Mark Cox and Jane McCarry respectively, the pair were on hand to cut the ribbon and greet the guests for the afternoon.
Located on Hamilton Road in the East End, Motorpoint Glasgow offers customers from across Scotland the opportunity to choose, buy and drive away the same day. As part of the UK's largest independent car retailer, we stock over 500 low mileage nearly new cars from a choice of 30 different manufacturers.