Motorpoint reveals Top 10 most popular cars for home delivery
10 June 2020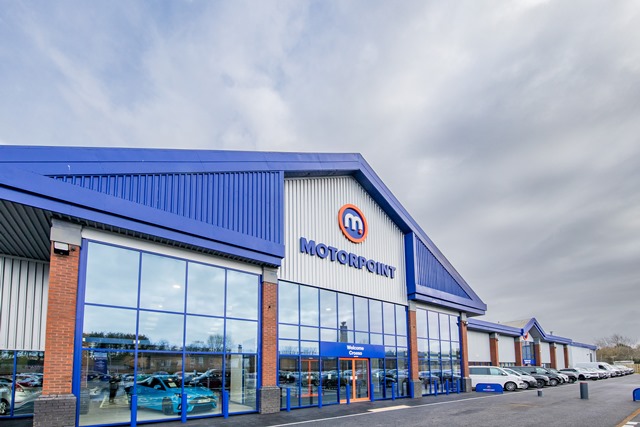 Photos © 2021 Motorpoint
The Fiat 500 is the car of choice for home delivery during lockdown according to new figures from Motorpoint
"It's interesting to see that the three most popular cars for home delivery are all superminis – reflective of the growing move towards downsizing. This is a trend that we are likely to only see increase as customers balance the need for a new car "
The UK's largest independent car retailer, which has a network of branches across England, Scotland and Wales, rolled out the complimentary home delivery service during lockdown in response to demand from customers. Since then Motorpoint has delivered over 1,000 cars and light commercial vehicles.
And, the perennially popular Fiat 500, which starts from only £7,699 for a 19-Reg 1.2 Lounge 3dr at Motorpoint, has proved to be streets ahead of other models when it comes to the vehicle that customers most want dropping off on their driveway followed by the equally compact Ford Fiesta and Vauxhall Corsa.
The trend towards smaller cars is also reflected in the types of cars that visitors are searching for when visiting the Motorpoint website with an increase in demand for other superminis such as the Hyundai i10, Kia Picanto, Nissan Micra, Toyota Aygo and Volkswagen Up.
Top 10 Most Popular Cars for Home Delivery
1. Fiat 500
2. Ford Fiesta
3. Vauxhall Corsa
4. BMW 1 Series
5. Nissan Juke
6. BMW 3 Series
7. Nissan Qashqai
8. Hyundai i10
9. Renault Captur
10. Ford Focus
Mark Carpenter, Chief Executive Officer of Motorpoint, said: "It's interesting to see that the three most popular cars for home delivery are all superminis – reflective of the growing move towards downsizing.
"This is a trend that we are likely to only see increase as customers balance the need for a new car with a new way of working brought about by COVID-19, as we all travel less and work more from home for the foreseeable future."
Mark Carpenter added: "Our free home delivery service has proved extremely popular since going live in lockdown. Not only does the customer choose the time when they want their car delivered to their door but thanks to our 14 day money back guarantee they can do so with complete confidence."
Motorpoint currently has over 5,000 low mileage, nearly new cars and light commercial vehicles available from over 30 different manufacturers. Every vehicle comes with the balance of manufacturer's warranty backed by the Motorpoint Price Promise. This means Motorpoint will refund the difference to any customer within seven days of their order if they find the same car cheaper from a competitor. As an added bonus, it will also give the customer £50 worth of Amazon vouchers to spend.
Plus, for those customers who would still prefer to physically collect their car, Motorpoint has made contactless collection standard procedure since re-opening all of its branches in England at the start of June. This facility allows customers to adhere to the latest social distancing guidelines and choose, buy and drive away without any physical contact with a member of staff. This includes Motorpoint's Solo Test Drive offering where customers can test drive their chosen vehicle without someone from Motorpoint being present in the car.
Mark Carpenter added: "With our branches in England now fully re-open (and those in Scotland and Wales likely to open later this month) our customers can now choose to buy and receive their new car from Motorpoint in a way that best suits them while equally importantly staying safe at all times."
Press releases
For all media enquiries please contact Stephen Wright, PR Manager on 01332 227239 or 07825 308326. Alternatively by email.