Motorpoint nets sponsorship deal with the London Lions
11 November 2019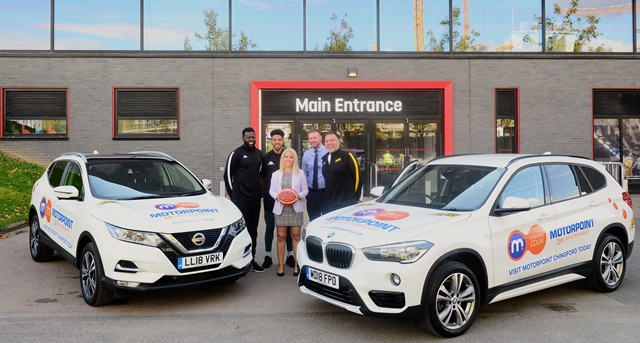 Photos © 2021 Motorpoint
Motorpoint has agreed a partnership with London Lions, one of the capital's two professional basketball teams
"We are absolutely delighted to be sponsoring the London Lions and look forward to helping power the team's bid to defend both their British Basketball League Championship and British Basketball League Cup titles"
The UK's largest independent car retailer has joined forces with the London Lions to help them retain their British Basketball League title over the 2019 – 20 season.
The London Lions currently play their home games at the Copperbox Arena in the Queen Elizabeth Olympic Park in Stratford, East London. Last season was their most successful to date winning both the British Basketball League Championship and the British Basketball League Cup.
As part of the partnership agreement, the Motorpoint logo will feature on the game day shorts for both home and away kits as well as the digital courtside signage and the Big Screen at the Copperbox Arena.
Motorpoint, which has a long-established five acre site in Chingford, North East London, will also provide a fleet of branded vehicles for use by London Lions' staff as well as support its' extensive community-based activities across London.
Robert Jones, General Manager of Motorpoint Chingford, said: "We are absolutely delighted to be sponsoring the London Lions and look forward to helping power the team's bid to defend both their British Basketball League Championship and British Basketball League Cup titles."
Vince Macaulay, Chief Executive and the current British Basketball League Coach of the Year, added: "We are extremely grateful to Motorpoint for their support of the London Lions. We look forward to growing the partnership over the 2019 – 20 season and working together to achieve both of our ambitions on and off the court."
Press releases
For all media enquiries please contact Stephen Wright, PR Manager on 01332 227239 or 07825 308326. Alternatively by email.