Motorpoint lands space on Monopoly board
14 October 2016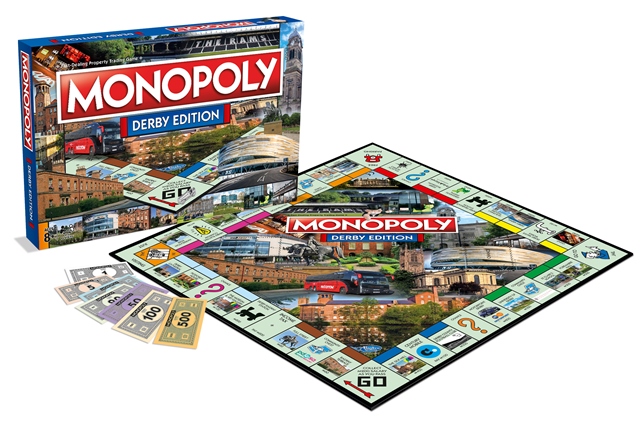 Photos © 2020 Motorpoint
Motorpoint has landed its very own square on the Derby edition of the iconic Monopoly board
"We are all huge fans of Monopoly as children so it's great to be able to come full circle and as a company take one of the transport squares on the Derby Monopoly board"
The UK's largest car supermarket, which is headquartered in Derby, is the only automotive retailer to feature on the Derby edition of the iconic board game - which goes on sale in stores across the city today.
Officially launched at the city's Silk Mill by the Mayor of Derby, Councillor Linda Winter, this particular edition is expected to sell 20,000 units in its first year alone through outlets such as The Range, Waterstones, WH Smith and The Works.
Satvir Atwal, General Manager of Motorpoint Derby, said: "We are all huge fans of Monopoly as children so it's great to be able to come full circle and as a company take one of the transport squares on the Derby Monopoly board. We can't wait to have a go later and collect £25 every time a colleague lands on our square."
Councillor Linda Winter, Mayor of Derby, added: "I have always found Monopoly highly enjoyable and I am absolutely thrilled that there is now an official Derby version. I am sure this board will put Derby yet further on the map."
Press releases
For all media enquiries please contact Stephen Wright, PR Manager on 01332 227239 or 07825 308326. Alternatively by email.