Motorpoint hopes to clean up for Prince of Wales Hospice with help from Castleford Tigers
02 August 2016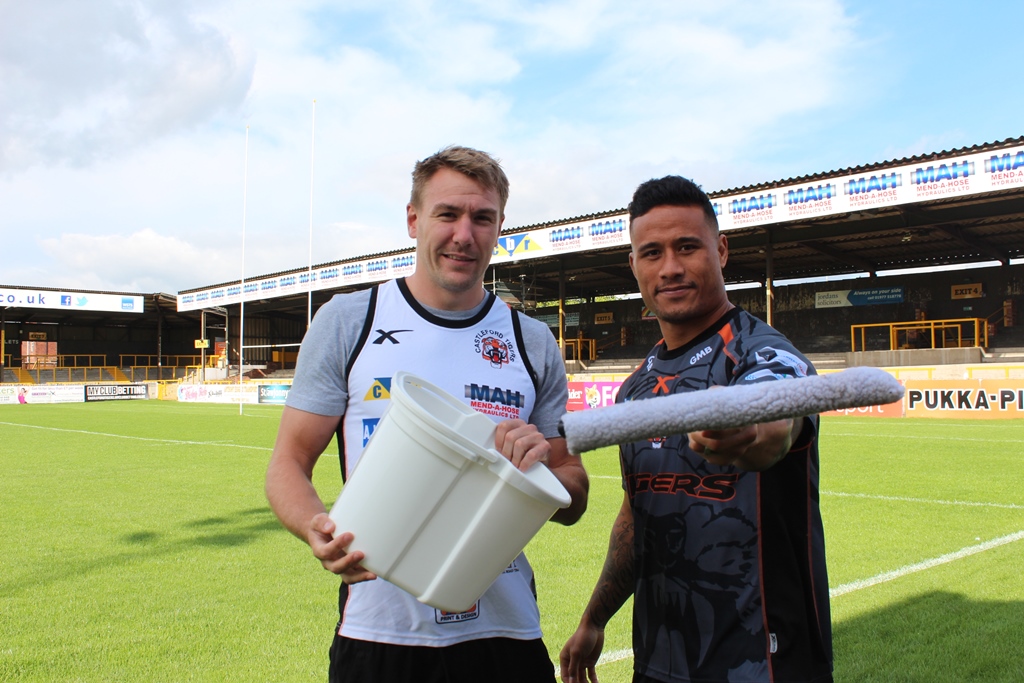 Photos © 2021 Motorpoint
Motorpoint is teaming up with the Castleford Tigers to host a special charity car wash in aid of the Prince of Wales Hospice
"We would encourage as many Cas' fans as possible to come down on the day to have their cars washed by the players and help us raise lots of money for the Prince of Wales Hospice"
The UK's leading car supermarket, which opened its site on Whistler Drive in Glasshoughton in April, has partnered with the Super League outfit to host a special Celebrity Car Wash on Wednesday, August 10 between 11am – 3pm in support of its nominated charity – the Prince of Wales Hospice.
Castleford Tigers stars will be on hand with buckets and sponges at Motorpoint from 11am onwards to wash fans cars. Club mascot JT will also be making a special guest appearance. Plus, everyone who has their car washed by the players will be entered into a prize draw to win the 2016 Castleford Tigers home shirt signed by all the players.
James Faulkner, General Manager of Motorpoint Castleford, said: "We're really looking forward to welcoming the players down on Wednesday, August 10 to Whistler Drive and would encourage as many Cas' fans as possible to come down on the day to have their cars washed by the players and help us raise lots of money."
Chris Powell, Commercial Manager at Castleford Tigers, added: "Our guys can't wait to roll up their sleeves and get their hands dirty for our official charity partner, the wonderful Prince of Wales Hospice."
Motorpoint recently adopted the Prince of Wales Hospice as its official charity partner in West Yorkshire. James Faulkner and the team are aiming to raise a total of £6,500 - exactly the amount of money needed to run the hospice for a day.
The Celebrity Car Wash will take place in the Customer Park at Motorpoint Castleford on Wednesday, August 10 between 11am – 3pm. The Castleford Tigers players will be onsite exclusively from 11am till noon. Motorpoint Castleford is located minutes from J32 of the M62 on Whistler Drive, Glasshoughton, Castleford.
In the community
Motorpoint is proud to work with Prince of Wales Hospice. For more info on the work they do, please visit https://www.pwh.org.uk/.
Press releases
For all media enquiries please contact Stephen Wright, PR Manager on 01332 227239 or 07825 308326. Alternatively by email.