Motorpoint helps Olympic gymnast on road to Tokyo
27 November 2017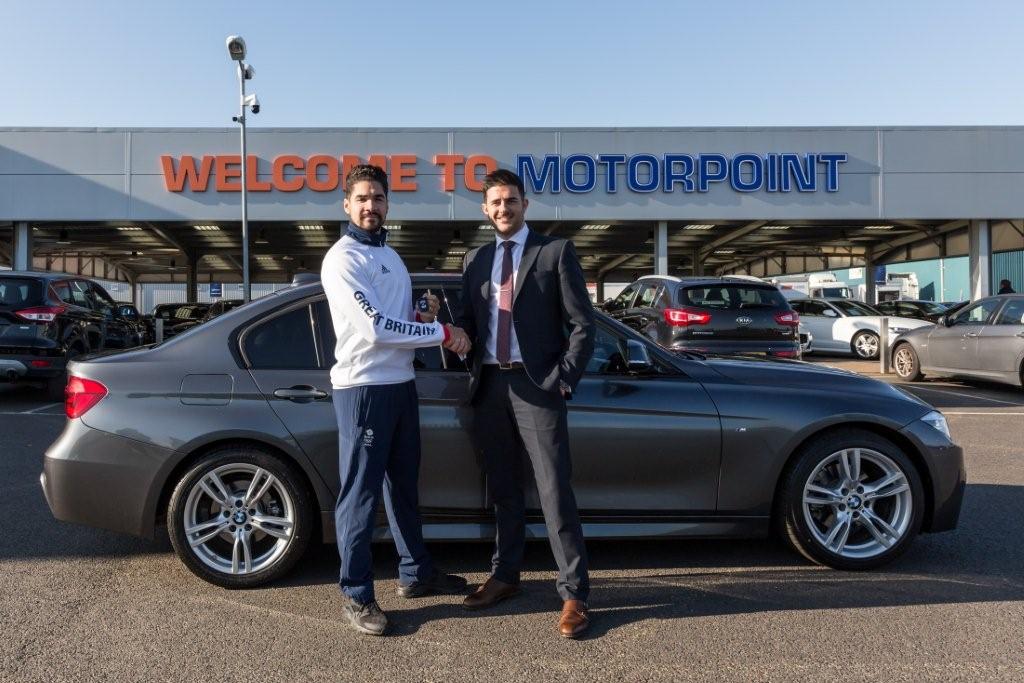 Photos © 2022 Photo courtesy of ESP Magazine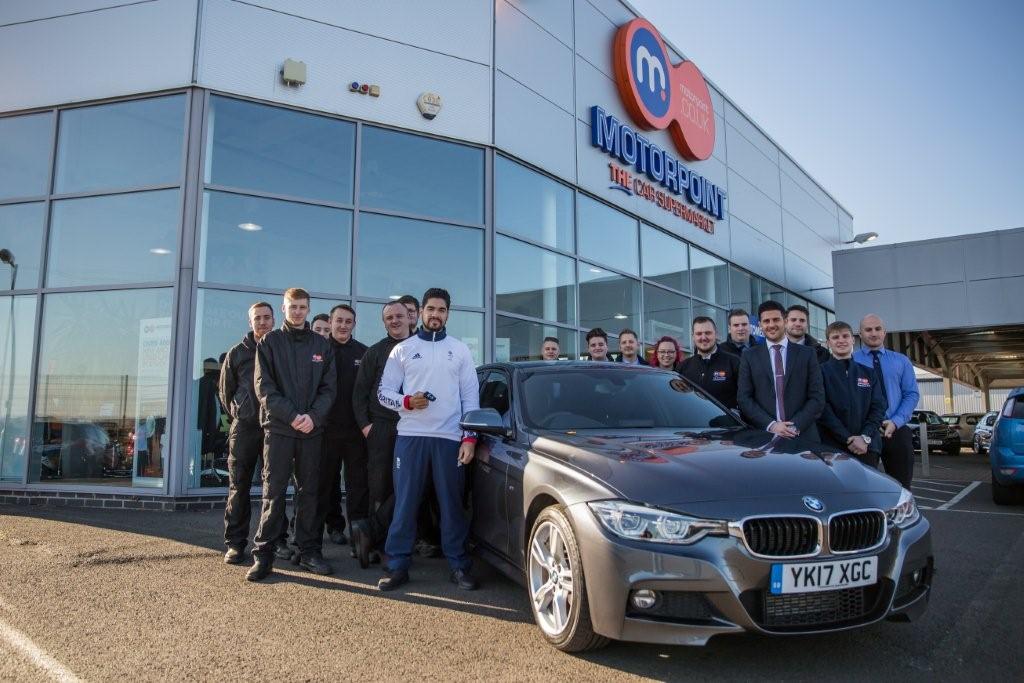 Motorpoint has teamed up with Olympic artistic gymnast Louis Smith MBE to help him get on the road to Tokyo
"We're delighted to be supporting Louis. He's a wonderful ambassador for the sport in Peterborough, and the wider region, and we hope the vehicle we have provided him with will make the journeys to and from Huntingdon that bit more comfortable"
The UK's leading car supermarket, which has a network of branches throughout the country, including a long-established five acre branch in Louis's home town of Peterborough, has provided the double silver medal winning athlete with a BMW 3 Series in order for him to go back and forth from training as he targets a potential fourth Olympic Games in Tokyo in 2020.
28 year-old Louis, a former winner of BBC's Strictly Come Dancing, commutes daily from Peterborough to the Huntingdon Gymnastics Club in order to train.
"I am extremely grateful to Motorpoint for providing me with a car " explained Louis Smith, who has won bronze and silver medals on the pommel horse at the European Championships, World Championships and Olympic Games. "They are a well-established company in the city, with a great reputation for customer service, so it has been pleasure to partner with them as I get back into the swings of things with training."
As part of the agreement Louis will be appearing at a number of events being organised by Motorpoint in the city over the next few months, including a special 'Audience With…' at the Motorpoint showroom on Edgerley Drain Road.
Tom Stanton, General Manager of Motorpoint Peterborough, added: "We're delighted to be supporting Louis. He's a wonderful ambassador for the sport in Peterborough, and the wider region, and we hope the vehicle we have provided him with will make the journeys to and from Huntingdon that bit more comfortable."
Motorpoint Peterborough is home to over 500 new and nearly new, low mileage cars from over 30 different manufacturers. Open seven days a week, and until 8pm weekdays, there is ample parking onsite together with free Wi-Fi and a Customer Café serving a wide selection of hot and cold foods.